Drivers who wrongly use the Forth Road Bridge could be hit with a £50 fine.
Police are now said to be penalising motorists who use the older bridge, reportedly as a way to beat queuing traffic on the new Queensferry Crossing.
The £1.35 billion crossing opened a year ago and Police Scotland allowed drivers time to get used to the new road layout.
However, according to Radio Forth News, around 100 cars a day are still using the older bridge, which is now supposed to be used only by buses, taxis and cyclists as a public transport corridor.
Tim Shalcross from road safety group IAM Roadsmart believes drivers are deliberately using the wrong bridge.
He said: "There are plently of warning signs and drivers ought to have more consideration, that said the Queensferry Crossing was supposed to be the solution to all traffic ills but it's had nothing but rectifying work going on since it opened."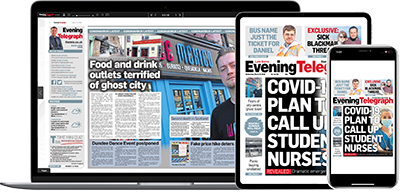 Help support quality local journalism … become a digital subscriber to the Evening Telegraph
For as little as £5.99 a month you can access all of our content, including Premium articles.
Subscribe