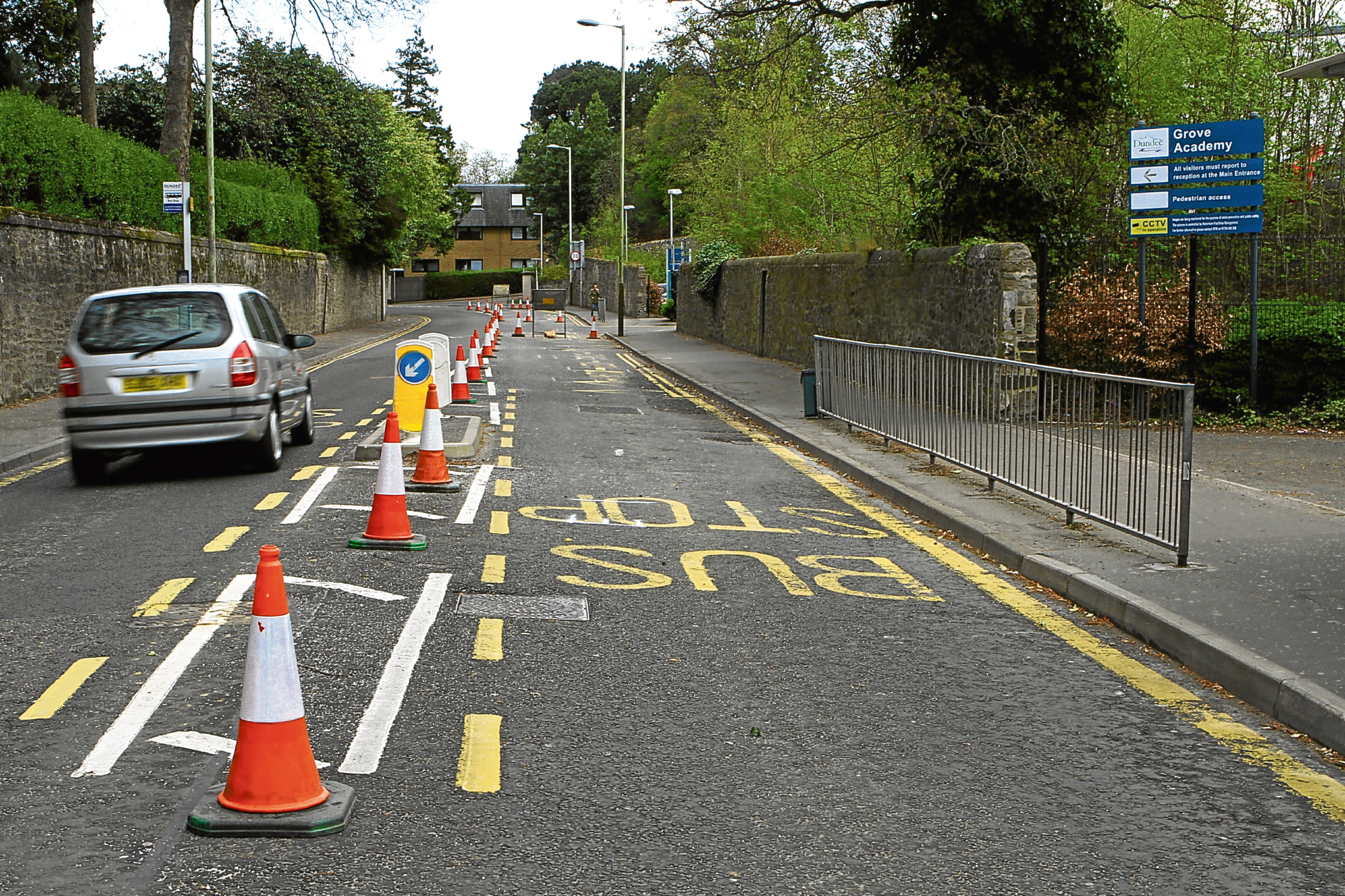 A school has issued a warning following complaints of parents driving down a one-way street in the wrong direction.
Grove Academy rector Graham Hutton has urged parents to abide by route diversions put in place during roadworks on Claypotts Road.
He said there had been complaints of parents flouting the temporary one-way system — driving the wrong way down Claypotts Road to access the school gates.
Mr Hutton warned parents that their actions are illegal.
He said: "Due to the current roadworks on Claypotts Road, the road is now one-way north.
"Access to the school can only be made by approaching the school on Claypotts Road from the south.
"Exit from the school grounds can only be by turning right and going north on Claypotts Road.
"If parents must drop their children off at the school, I would advise them to do so in Davidson Street or Albert Road for the time being.
"I have already had complaints about parents driving south from Davidson Street into the school grounds in what is now a one-way street in the other direction. This is illegal."
Mr Hutton said incidents had been reported to the police.
Neil Cooney, Broughty Ferry Community Council spokesman, said: "Clearly it's very dangerous driving if that's happening.
"We would expect parents, as well as traffic users, to be sensible and careful on the roads.
"It's a concern to hear people are driving so irresponsibly, it would be horrendous if someone were to get hurt.
"I would urge drivers to give themselves a bit of extra time, and to be aware of the diversions in place.
"They are causing a bit of inconvenience. Claypotts Road is a major road in the town, but it's necessary work and so I just ask people to be careful and patient while the work goes on."
Mr Cooney added that it was "remarkable" how much work was being done on the roads in the city at the moment, and could understand frustration mounting.
He said: "I know it's annoying, but at least it will all be done soon."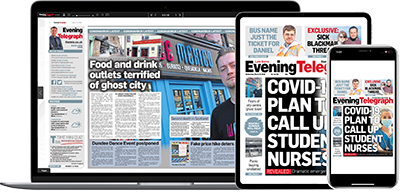 Help support quality local journalism … become a digital subscriber to the Evening Telegraph
Subscribe