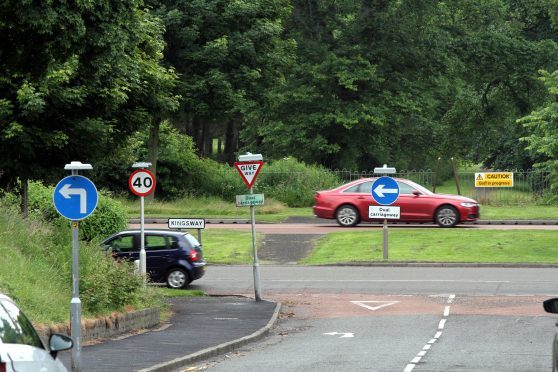 A leading drivers' association claims there is "no reason" for new crossings on the Kingsway not to be approved by councillors.
As revealed by the Tele, the local authority wants two new sets of traffic lights installed on the route between Old Glamis Road roundabout and the A90 Forfar Road junction.
The crossings, at Graham Street and Mains Loan, will be paid for with Scottish Government funds and aim to provide safe passage for cyclists and pedestrians across the carriageway.
Fears have been raised by some motorists that the lights could cause further congestion on an already busy stretch of road, which is used by HGV drivers to travel to and from the north-east.
But the Road Haulage Association (RHA), which represents truck drivers across the UK, said it broadly backed the council's plans — as long as they are properly thought out.
Brian Kenny, regional operations manager for Scotland, said: "The A90 is a pivotal transport corridor for Scotland. Its route via Dundee, and in particular the Kingsway section of the road where it turns north on Forfar Road, can at times be congested.
"However, that congestion is no more than the levels you could expect at rush hour times in any city."
He said that the short duration of the crossings being in use would be unlikely to hold up traffic for considerable lengths of time, adding: "We would encourage the use of modern intelligent light crossings for both pedestrians and cyclists which will only turn to red when someone is actually at the crossing and when traffic flow is manageable, something I'm sure the council have taken into account."
Mr Kenny said that the two points at which the crossings would be placed are "the most logical", and said the RHA is always consulted on proposed changes to major roads.
He added: "RHA will have a good look at the council's scheme of work when it is sent to us and consider the options available after consulting with our members.
"If the scheme is well designed and takes into account the needs of all road users there should be no reason to fear long delays on the Kingsway."
A vote on the proposals, part of a wider package of plans to improve accessibility, took place last night.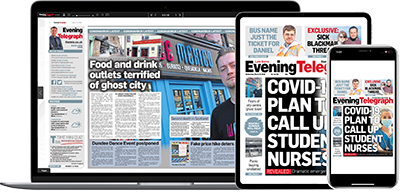 Help support quality local journalism … become a digital subscriber to the Evening Telegraph
For as little as £5.99 a month you can access all of our content, including Premium articles.
Subscribe