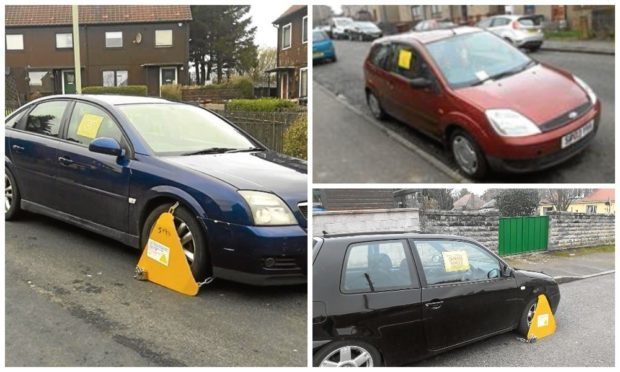 Dozens of vehicles in Dundee have been clamped over three days after their owners failed to pay road tax.
Staff working on behalf of the DVLA were spotted carrying out enforcement action in a number of locations across the city, including Mains Loan, Helmsdale Avenue and Helmsdale Drive.
As a result, 30 vehicles were clamped as part of the agency's day-to-day enforcement duties.
A sticker stating "untaxed vehicle" was left on the cars.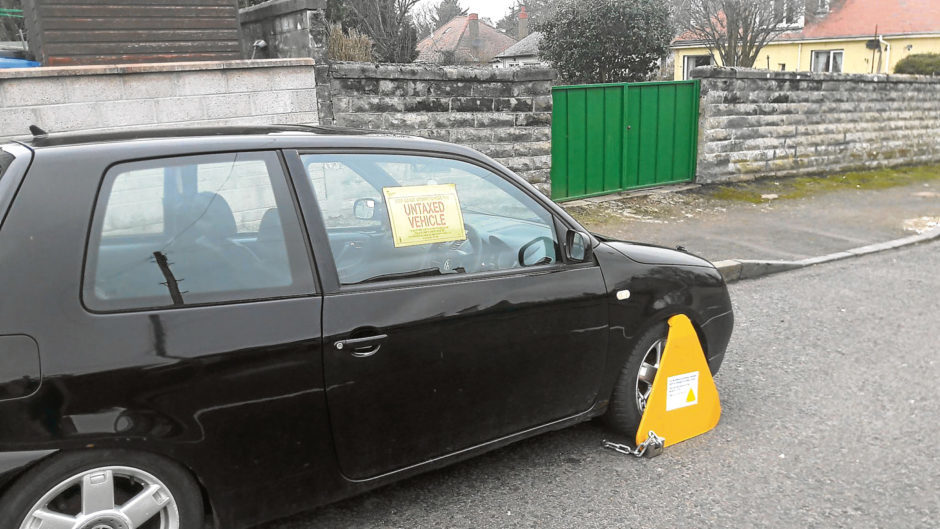 A spokesman for the DVLA said all keepers of vehicles are sent a reminder of when their tax is due.
A DVLA spokesman said: "More than 98% of vehicles on the road are taxed correctly.
"It is right that we take action against those who don't tax their vehicles and then drive them — otherwise it wouldn't be fair to those who do the right thing."
A £100 pay and release fee will be required to free the vehicle from the clamp.
If the owner cannot prove that the vehicle is taxed a £160 surety fee will be required to ensure it is taxed within 15 days of its release.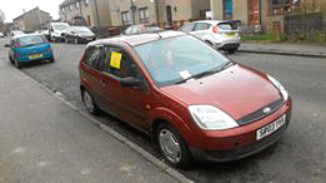 The DVLA said if the release fee is not paid within 24 hours, steps will be taken to impound the vehicle with the fee rising to £200 with a £21 storage charge per day.
The spokesman said: "Clamping is one of a range of measures we use to make sure these untaxed vehicles are not driven on the road.
"We don't need to spot a vehicle on the road to take enforcement action but if we do, wheel clamping is an effective way to make sure that an untaxed vehicle is not driven.
"It's never been easier to tax your car — it's just a few clicks to do it online and you can do it 24 hours a day, you can also spread payments across the year by direct debit so there really is no excuse."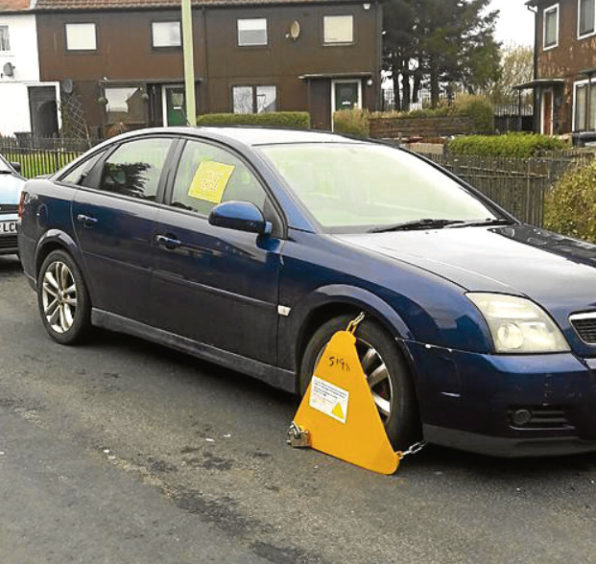 He added: "Having your vehicle clamped is expensive and inconvenient.
"Don't take the risk — it just isn't worth it."
In January, the Tele reported that the number of cars impounded or clamped by the DVLA over owners' failure to pay road tax had risen by 75% so far this year.
Figures provided to the Tele by the government body show that a total of 219 vehicles were clamped between April and October last year in DD postcode areas. The figures are equivalent to one car being clamped every day.