Dundee's first dedicated virtual reality (VR) centre is gearing up to open in a week's time.
Showcase VR has been created by social enterprise Showcase the Street in order to put high-tech virtual reality gear within reach of those who might not be able to afford it.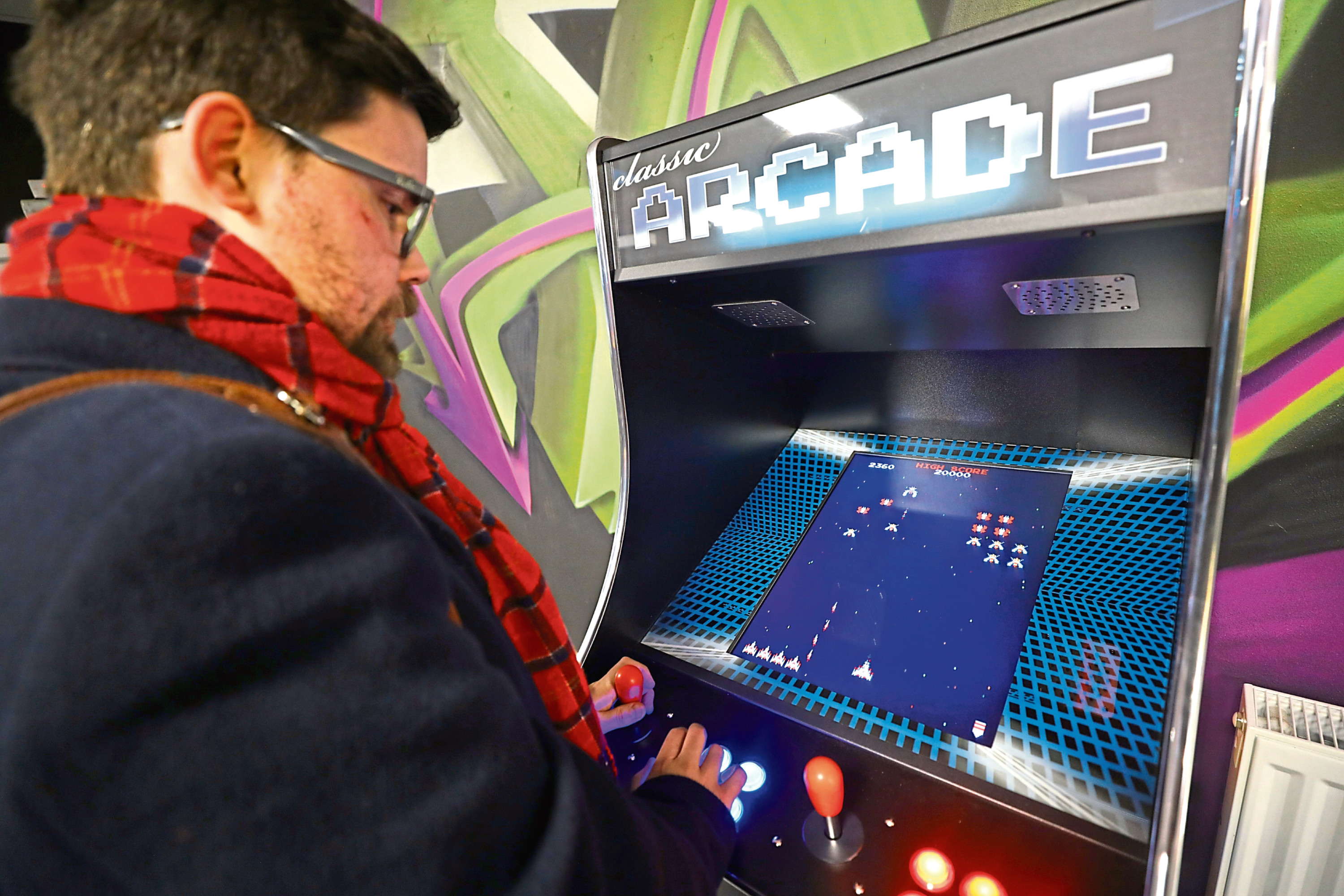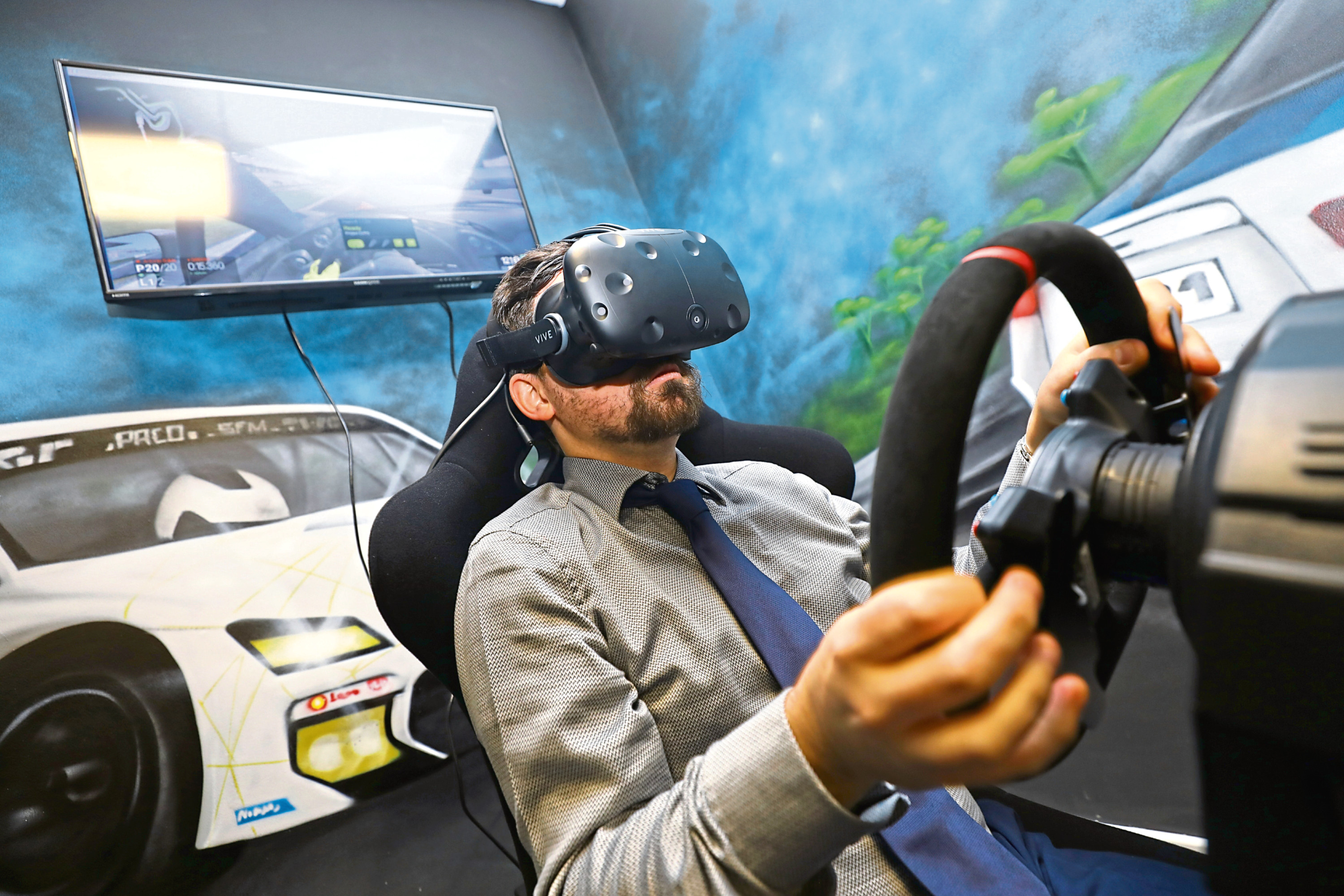 From interactive VR experiences through to 360-degree video, the project – at Manhattan Works – aims to offer something for seasoned tech fans as well as those trying VR for the first time.
It's also a new initiative for Showcase, best-known for giving kids from all walks of life access to activities such as dance classes and football coaching.
Raymond Chan, Showcase's VR development officer, said the new facility remains true to their mission of bringing creative arts to young people from all backgrounds.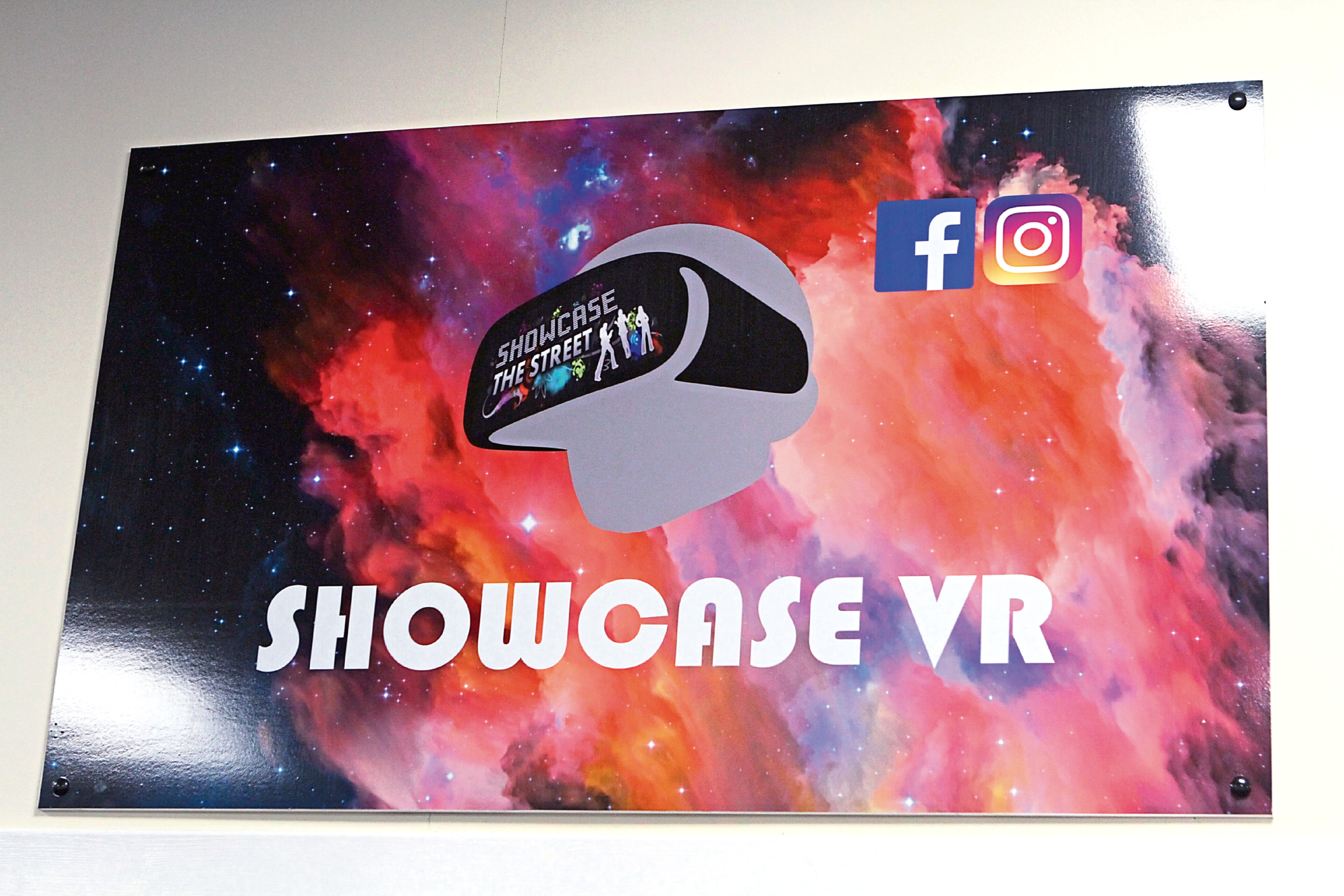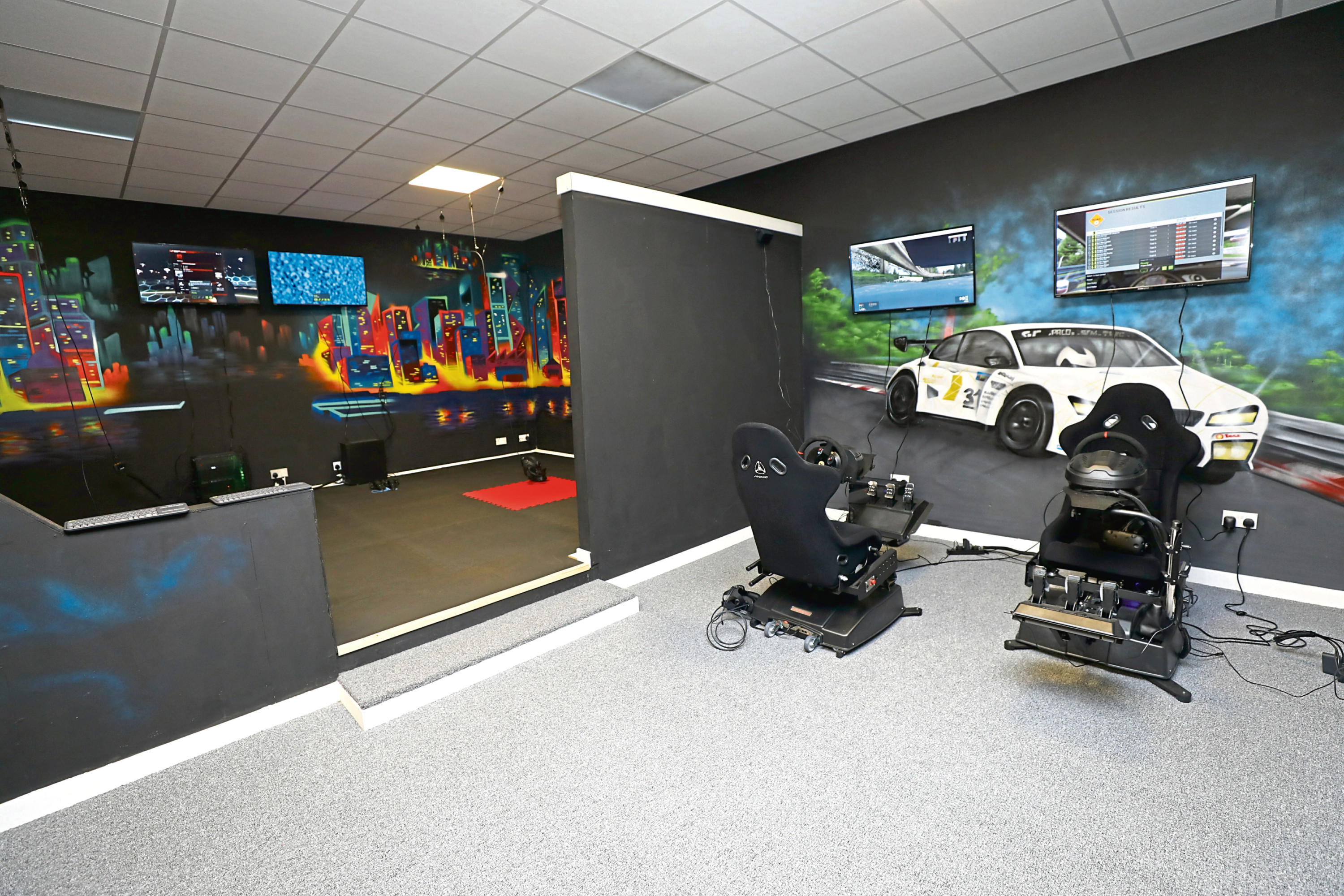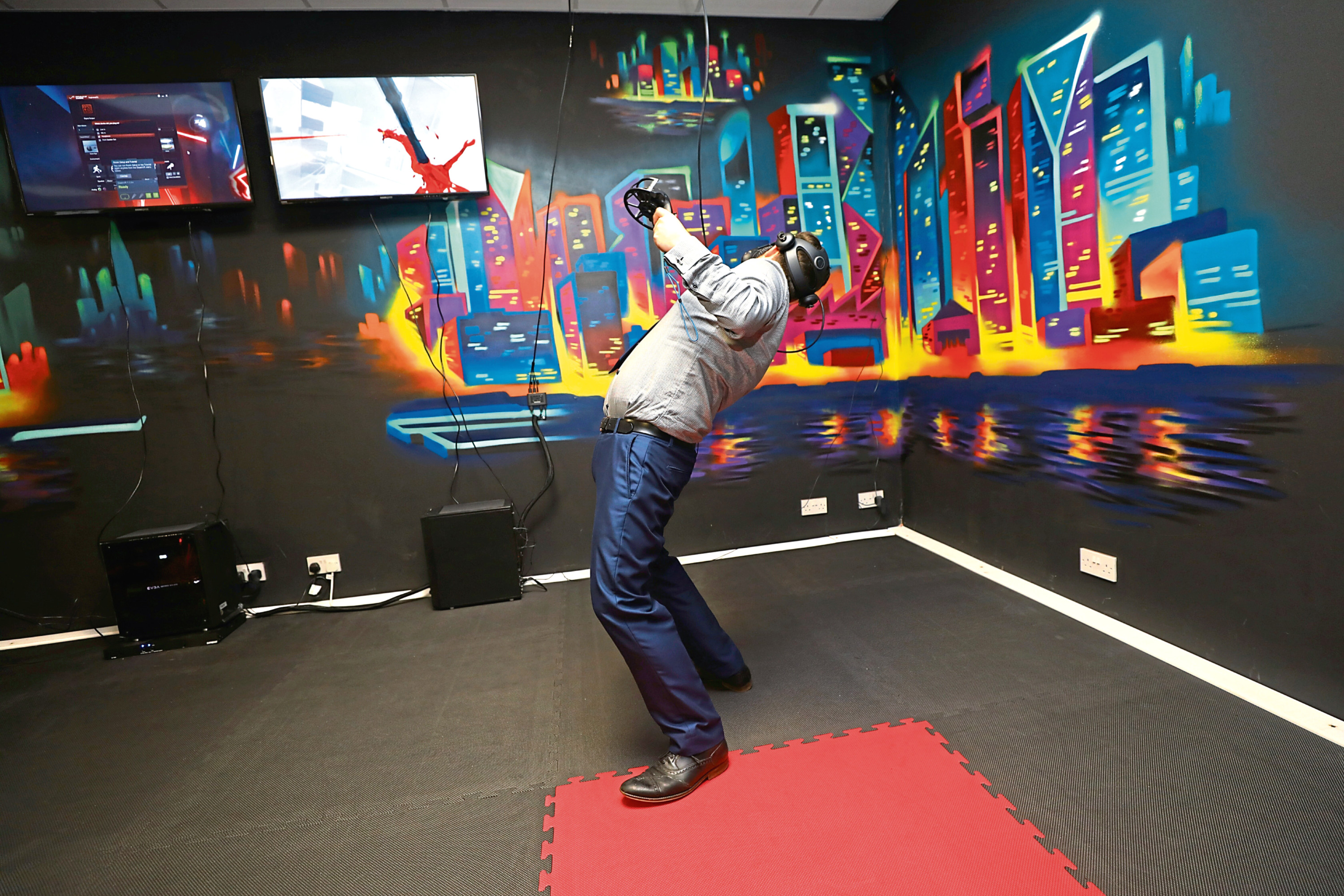 He said: "We could possibly be the cheapest VR arcade in the UK. We aim to be accessible and inclusive for everyone.
"It's not just games. If people like to be creative they can paint in 3D using a program called TiltBrush.
"We've got a wide range of activities for people of all types of mobility and we're wheelchair-friendly as well."
About £70,000 has been invested in the latest high-tech VR equipment, courtesy of funding from a number of sources, including Resilient Scotland.
The facility is divided into five zones offering different virtual experiences.
Some of the equipment on offer includes HTC Vive headsets – which cost £500 apiece – and handheld controllers that translate real-world arm movements like throwing and grabbing into interactive games.
One of the most astonishing investments is a set of Katwalk VR treadmills that can be "walked" on while staying still.
It even supports vertical body movement – so you can sit down and appreciate your virtual environment.
Another zone features vibrating floor plates which can add to the sense of immersion.
When combined with moments such as an intense Second World War bombing raid in the videogame Battlefield V, it means people can feel they are really "in" their games.
Showcase VR also boasts two motion-sensitive steering wheel set-ups which can tilt forwards, backwards and side-to-side – ideal for intense racing simulators. Despite the massive investment, Showcase is keeping prices at a minimum to ensure as many people as possible can enjoy the gadgets on offer.
One-hour sessions for up to three people are £15, while up to 12 people can play for two hours for £175, including food.
Fergus Storrier, director of Showcase the Street, said the VR facilities were about more than giving underprivileged children access to computer games.
"It has been a real community effort – like everything we do," he said.
"We've had Adam Milroy and Ian Tayac in to do the graffiti art on the walls – they do all of that type of art for us.
"We're already working with Abertay on a project to create a VR game that aims to improve people's employability skills."
Showcase VR opens next week. For more information visit facebook.com/ShowcaseVR.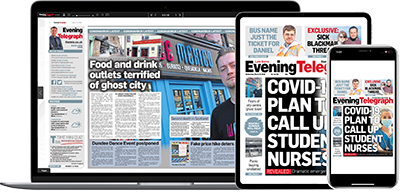 Help support quality local journalism … become a digital subscriber to the Evening Telegraph
Subscribe