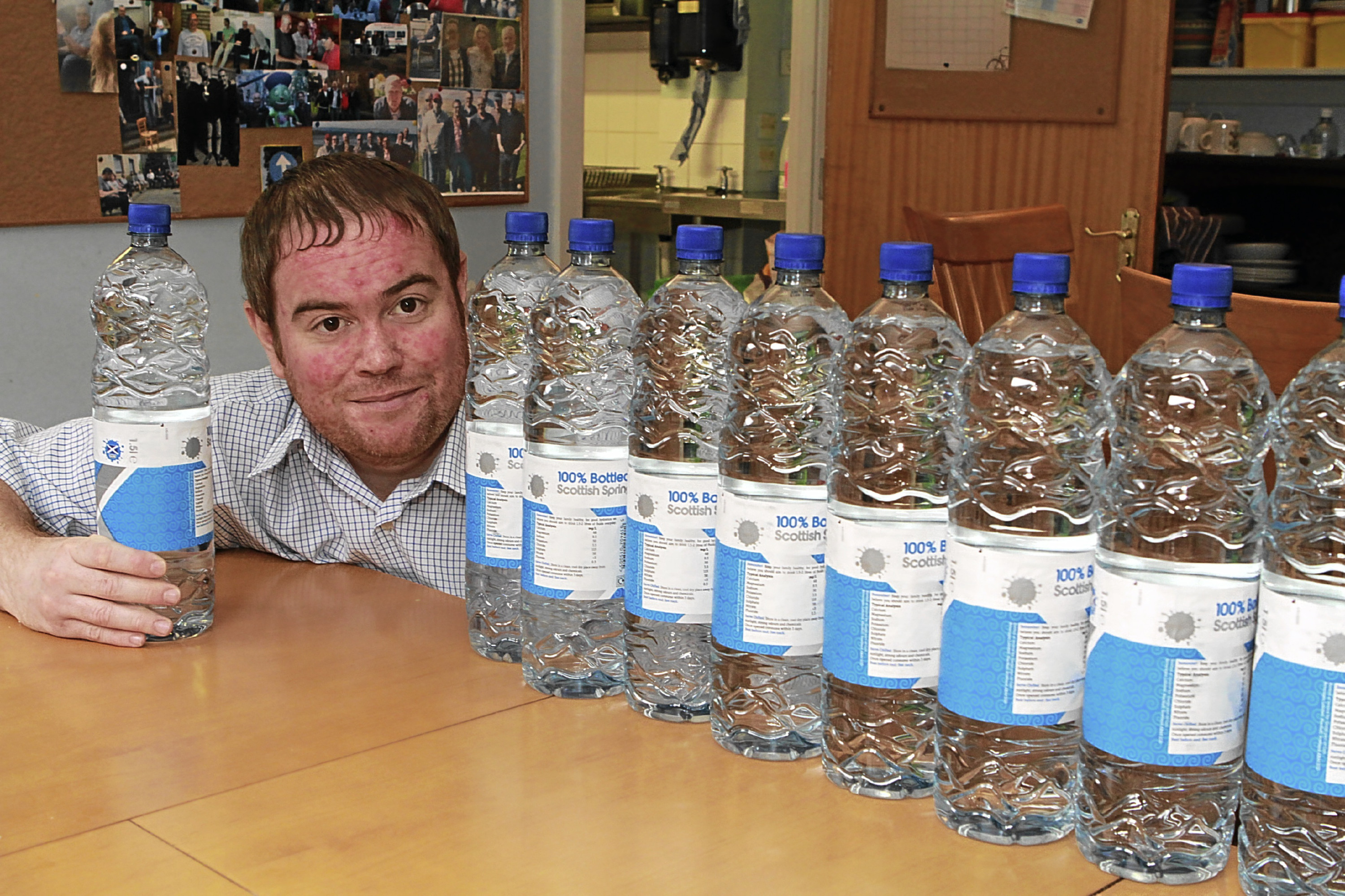 A FORMER bank worker has told how he squandered £30,000 on his alcoholic lifestyle in just one year.
Kevin Hamil, 35, was downing 20 pints and 12 cans of lager a day as his battle with the booze hit its worst point.
He lost his job and found himself living in squalor, all because he was addicted to alcohol.
He opened up to the Tele having spent the last eight months on a recovery programme at the city's Jericho House.
And after successfully getting rid of his habit, he is now set to hit the stage in a play this summer, based on people's experiences with alcohol.
Kevin, who lives in Dundee, first saw drink become an "incredibly important" part of his life at university.
He was able to subsidise his boozing with a mixture of student loans and bank accounts, maxing out his £1,000 overdraft.
After dropping out, he admitted to his family he'd failed university but couldn't reveal he was battling demons with alcohol and a mounting debt. The Dundee United supporter tried to make a go of things and start a new life in Edinburgh, where he picked up a job with a major banking firm and held down a role within the customer services sector for 10 years.
He was even promoted within the company.
He said: "At this stage I was probably a functioning alcoholic — I didn't drink in the morning or at lunchtime but I was heavily abusing alcohol.
"I reckon the first time I admitted I had a problem was six years into my career with the firm — someone had complained about my hygiene and that I wasn't wearing clean clothes, and they were right, I was a mess.
"I admitted I was battling issues with drink and my colleagues were shocked when I mentioned this and they actively tried to get me help, but I wasn't in a place to listen to it."
Kevin was dismissed from the company in 2011 but with one last bank bonus and the passing of his father he inherited £30,000.
He added: "I had lived at two previous addresses in Edinburgh which I had heavily neglected, so much so I had mice running about the flat — but I just didn't care.
"I tried to make a fresh start with the money and start a new life but within that year things escalated and I was consuming more alcohol.
"At my darkest point I reckon within a 24-hour window I was consuming 12 cans and 20 pints of lager."
Having lost his cash, Kevin went to work in Aberdeen but he fell back into his old lifestyle.
He said: "I'd crept back into the old habits of working and drinking at night but by this point I physically couldn't do it anymore.
"I started drinking during my work to give me a wee buzz.
"I was consuming a plastic bottle half-filled with orange juice and vodka to get me through the day."
But a life-changing moment came in 2013 when he was hospitalised for a week, after he suspected he was having a heart attack — which was later revealed to be the symptoms of alcohol withdrawal.
At the age of 32, Kevin knew his body wouldn't be able to withstand the abuse for too much longer, and he was finally able to admit to his family he had a problem. The next 18 months proved to be a relentless battle to beat his demons, as he attempted to stop drinking for good.
He added: "I had half-a-dozen medically-controlled detoxes and I was maybe off the drink from anything between three and seven weeks at a time.
"I kept saying, 'this is the last time' but I kept coming back to alcohol.
"It always annoyed me because they would always ask what triggered it, when I fell off the wagon.
"The only answer I would have was nothing. It wasn't a case of watching the football and getting carried away — there wasn't a reason." Kevin enrolled into Jericho House in November 2015, as he'd reached "rock bottom" after being told by a doctor he had caused permanent scarring to his liver and it was 50/50 if he'd be here in two years' time.
He's been sober since then and is sharing his experiences in an effort to help others who have fallen into addiction.
He will join others from the facility at the Edinburgh Festival Fringe later this summer in a production of Drink! The Musical where he'll appear as a newspaper vendor.
The show is in its second year.