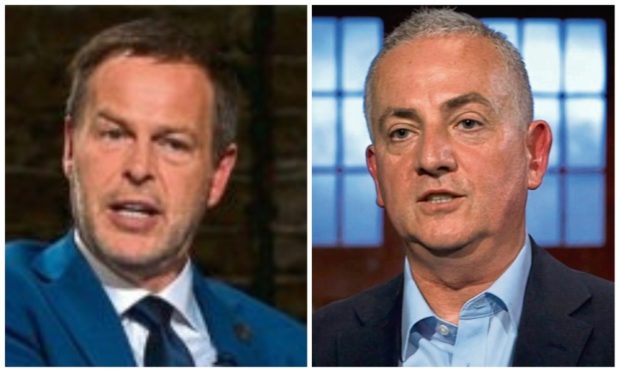 A Dundee-born businessman failed to convince any TV Dragons to invest in his latest idea.
Brian Irvine, 57, appeared on the latest episode of the hit show Dragons' Den asking for an £80,000 investment in his company.
Brian is chief executive and founder of Firemizer, which is based in Nottinghamshire and, among other ideas, works to reduce household emissions.
He grew up in Fintry and attended Linlathen High School before moving to the Midlands 32 years ago.
Brian was trying to persuade the judges to give him the money in exchange for a 16% share in the business.
At the start of his pitch, Brian told the judges he was very proud of his Dundee roots.
He said: "My product was born in Dundee. It came about as the result of a conversation between myself and my father.
"I tried it for two years before launching it."
Brian said the experience of appearing on Dragons' Den had been very stressful and, if given another chance, he would present parts of his pitch differently.
He added: "I got quite emotional at one point but it was a really interesting experience.
"You get no rehearsal and you walk through those doors into a complete hotbed.
"However, it was a fantastic experience and gave me a great deal of exposure."
Brian said that he developed Firemizer as a low emission alternative accessory for wood burning stoves, open fires and other open flame products to help households drastically reduce their particulate emissions caused by burning solid fuel, thus providing "guilt-free" use.
He added: "It was actually dreamed up in a conversation with my dad in Fintry and I've been working on it and developing it.
"The economic and environmental changes the country could see with this alone is phenomenal. We aim for Firemizer to become a household essential worldwide."
The product is a blend of stainless steel alloys which are welded together to create a grid which is placed on the base of a stove or hearth.
It then reduces the "burn rate" and ensures heat is spread evenly across the fire and all fuel is burned.
Brian said: "I also have other companies which the Dragons were looking for a share in.
"I obviously wasn't prepared to give them that. But I'm glad I took part even though it was very nerve-wracking."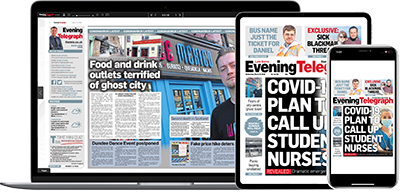 Help support quality local journalism … become a digital subscriber to the Evening Telegraph
For as little as £5.99 a month you can access all of our content, including Premium articles.
Subscribe