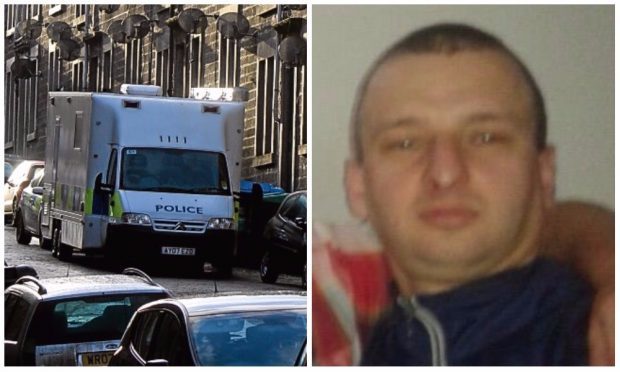 A killer was being closely monitored by authorities when he murdered a couple in their Dundee flat, it has emerged.
Krzysztof Gadecki, 38, was jailed for life earlier this month for stabbing Holly Alexander, 37, and Ronnie Kidd, 40, to death at a flat in Rosefield Street last December.
But it's been revealed that Gadecki, a convicted rapist in his home country of Poland, was being watched by authorities before the killings.
After moving to the UK in 2009 following several years in prison, police applied through the courts to have him monitored as a registered sex offender.
He was given level two supervision from police and social workers.
Questions have now been raised as to whether Gadecki was being watched closely enough when he committed the murders.
An investigation has also been launched by the Tayside MAPPA (Multi-Agency Public Protection Arrangements) Strategic Oversight Group into how Gadecki's case was handled.
The group is comprised of police, probation services and other agencies and monitors violent and sexual offenders.
A spokeswoman said: "Following Krzystof Gadecki's recent conviction for murder, Tayside's Strategic Oversight Group, in conjunction with the Dundee Chief Officers Group, have commissioned an external significant case review to fully examine the circumstances of this case, with a view to identifying any areas of practice, management or policy which can be improved to better protect the public."
Councillor Fraser Macpherson, whose West End ward covers the murder scene, said a "comprehensive" probe into how Gadecki's case was handled should be carried out.
He told the Tele: "This is an extremely serious issue and it's important that it's properly investigated and that all the appropriate steps are taken."
Liam Kerr MSP, justice spokesman for the Scottish Conservatives, added: "People struggle to believe how individuals like Gadecki can slip through the net, particularly when he's known to so many agencies.
"It's clear this individual should never have been here and, even when he was, that this crime should not have taken place."
Gadecki was told by judge Lord Colin Boyd at the High Court in Edinburgh that he must serve a minimum of 26 years in prison before he is eligible for parole.
It emerged at the conclusion of his trial that Gadecki had previously been given an eight-year custodial sentence in his homeland for rape and robbery with violence.
It was also revealed that the Home Office had applied to deport him in 2015, but Gadecki delayed the process by appealing the move.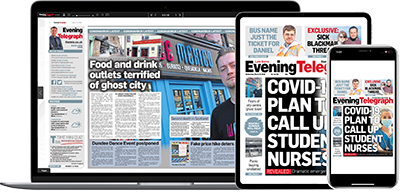 Help support quality local journalism … become a digital subscriber to the Evening Telegraph
Subscribe