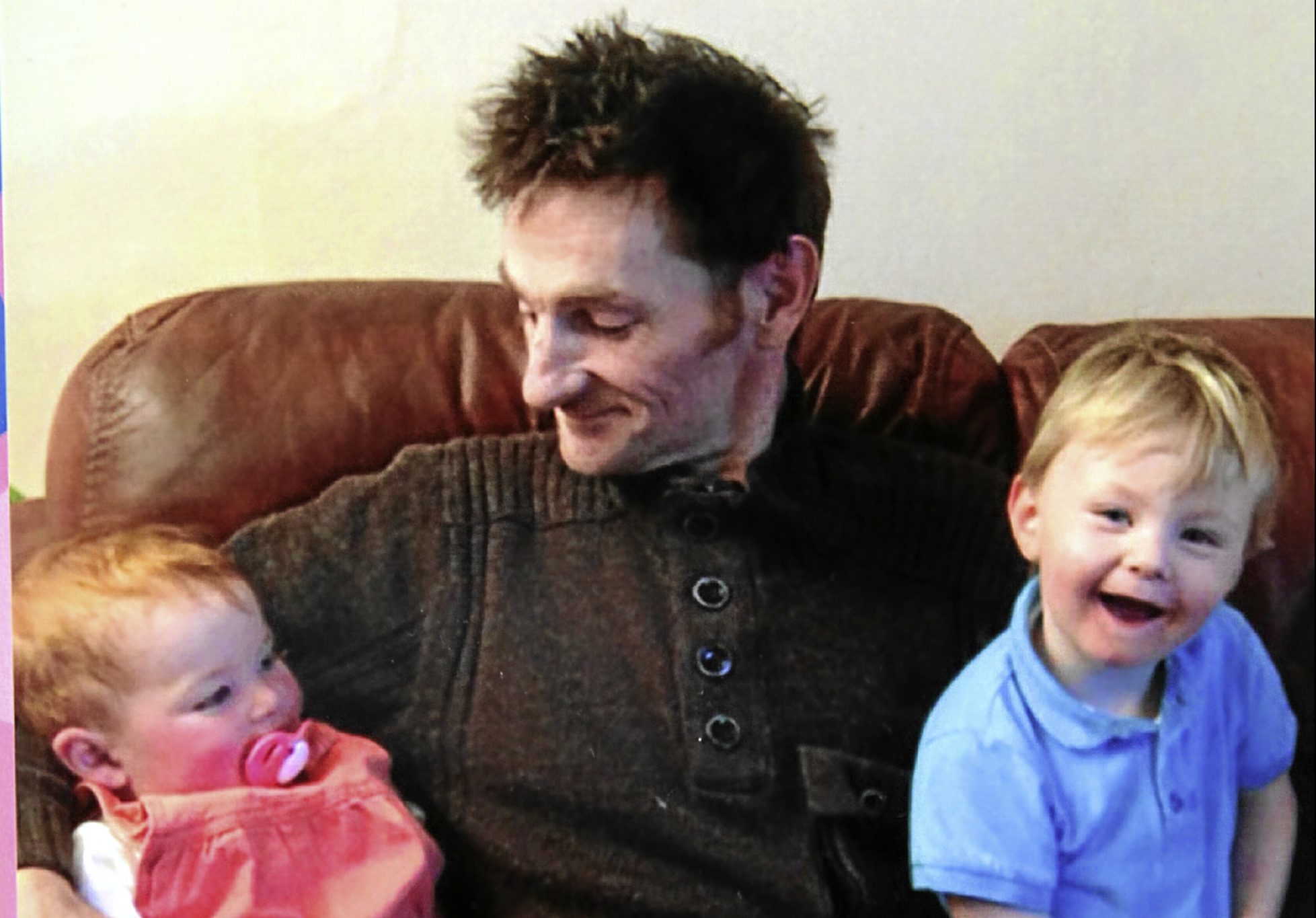 A Tayside plumber was rushed to hospital with stomach pains and died from cancer just three days later.
Bruce Candy was admitted to Ninewells Hospital two weeks ago after he developed pain in his abdomen, but doctors said a tumour found in his bowel was benign.
However, the father-of-two was rushed back to the hospital in crippling pain and died just three months after his 40th birthday.
Speaking to the Tele, his wife Gillian paid tribute to Bruce, describing him as a "doting dad".
She said: "He had been unwell for about a year-and-a-half, with really bad stomach pains.
"He had a series of tests but doctors just couldn't get to the bottom of it. On the Monday, he was in more pain than usual but OK.
"He had some toast for his tea and was messing around with the kids, dipping it in the beans they were having. Then suddenly he couldn't move or breathe — he was just crippled with pain."
Unknown to Bruce and his family, he'd had a recurrence of Hodgkin lymphoma, a disease he battled in his late twenties.
On the Tuesday night, the hospital advised Gillian to go home and get some rest. Gillian said: "I didn't think I would see him alive again, but he clung on. He had septicaemia and we were told then he wasn't going to make it. He died at 5pm on the Thursday. I'm still in a state of shock and heartbroken for the children, who are still so young."
Bruce was being cremated today at Friockheim Crematorium.
Gillian added: "Bruce was really laid-back, nothing fazed him. He would help anyone if he could and adored his kids, but he was also quite a private and deep person."
The former Dundee College student had returned to work as a plumber in December, working in Dundee and Angus from his home.
Gillian said: "He just wanted to get back into that routine and normality in his life after being ill all that time but, deep down, I think he knew he was dying as we'd talked about funerals and stuff."
Bruce's parents Bill and Mary said the news still hadn't really hit home.
Bill said: "We're shocked and upset but in a lot of ways it hasn't really sunk in. We just can't believe it.
"The kids are too young to understand, it's so difficult. They've asked about him but they're too young for us to explain what's going on."
The family all paid tribute to Bruce's surgeon, and the staff in Ward 7 at Ninewells.
Bruce is survived by Gillian and their children Oliver, three, and two-year-old Amelia, his parents Bill and Mary, and sister Leanne.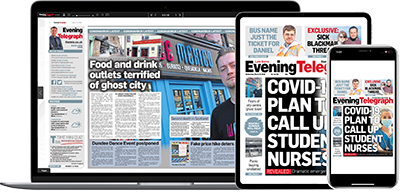 Help support quality local journalism … become a digital subscriber to the Evening Telegraph
Subscribe