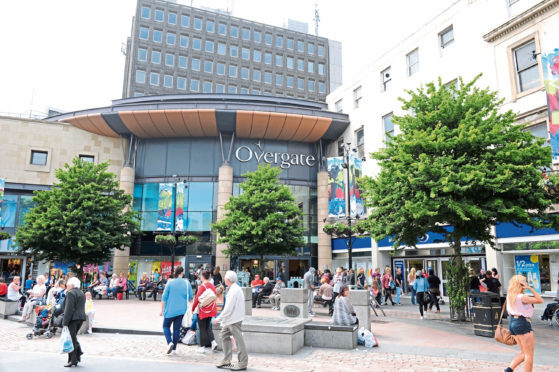 A dopey dealer caught red handed with more than £45,000 worth of drugs after stopping at a shopping centre to smoke some of his stash and setting off the fire alarms has been jailed for three years.
Christopher Kinghorn was then found in a taxi yards from Dundee's police HQ by cops sent looking for him after he repeatedly set off fire alarms in the city's Overgate shopping centre by burning heroin in the toilets there.
He then hopped in a cab and set off with more than half a kilo of heroin, a kilo of amphetamine and 16,000 etizolam tablets stashed in a rucksack and supermarket carrier bag.
That was pulled over on the city's North Marketgait – which runs past Tayside Division's Bell Street HQ – after CCTV operators were ordered to trace his movements after he left the nearby shopping centre.
Fiscal depute Sue Ruta told Dundee Sheriff Court: "Around 4pm on March 23 CCTV operators were requested to trace the accused who had been setting off fire alarms by burning drugs in the toilets.
"He was found in a stationary taxi nearby.
"He was in possession of a rucksack and Tesco bag for life and was searched.
"A number of bags containing drugs were found.
"That included a total of 697.49 grams of diamorphine, value at £27,890.
"There were 1,252 grams of amphetamine with a potential value of £12,520.
"And he had 16,173 etizolam tablets with a potential value of £16,173.
"The accused also had £1,432.34 in his possession."
Kinghorn, 40, a prisoner at HMP Perth, pleaded guilty on indictment to being concerned in the supply of heroin, amphetamine and etizolam on March 23 this year at North Marketgait, Dundee.
He further admitted being in possession of a knife on the same date.
Defence solicitor John Boyle said: "He had run up a significant drug debt in excess of £1,000 and certain individuals had asked him to move these bags of drugs along with the cash from one address to another.
"He was in the process of doing that when he stopped to smoke some of the heroin, drawing police attention to him.
"This would have made inroads into his debt."
Sheriff Alastair Brown jailed Kinghorn for three years – reduced from four for his early guilty plea.
He said: "Cases like this are difficult, because people who are concerned in the supply of drugs are contributing to a dreadful problem.
"The problem in Dundee in relation to heroin is, on the available evidence, worse than anywhere else in the country.
"Those who are concerned in supplying class A drugs and indeed other drugs should expect no sympathy from the court.
"But there is a class of people concerned in supplying class A drugs who are not just causing the problem but are suffering from the problem as they have got an addiction, and because they are in debt, and because those who are higher up the chain in drug trafficking are ruthless.
"I recognise the position you were in and I recognise that the help that's available to you is very limited, and that the resources are also very limited.
"I wish there was some well resourced help to which I could send people who have drug addictions. There isn't."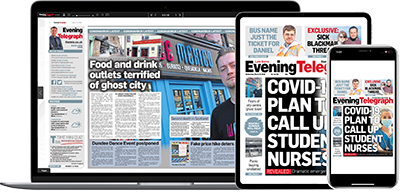 Help support quality local journalism … become a digital subscriber to the Evening Telegraph
Subscribe