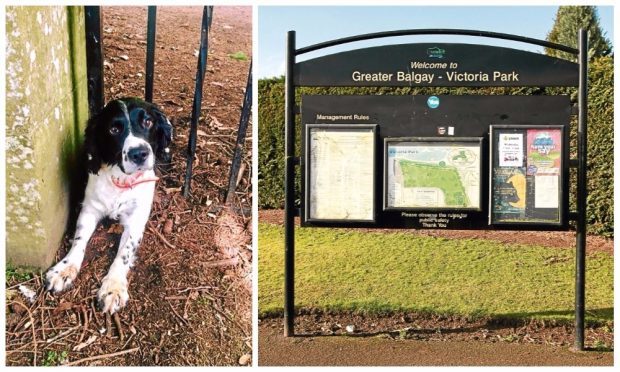 Springer spaniel Mario got more than he bargained for when he tried to run through a fence at a Dundee park — the unlucky pooch got stuck.
Mario was out with his owner Julie, taking a stroll through a park in the city.
But the canine got a wee bit excited and tried to run through one of the park's fences after something caught his eye.
However, he misjudged his size and found himself firmly stuck.
Julie said the incident was "mortifying".
She said after realising Mario was not going to get out by himself, she called the fire service, which sent two crews.
She told the Tele: "It was our usual walk in the afternoon and Mario managed to get himself stuck in between a gate and a fence post at the park.
"We were just running along like we usually do and he must have thought he was smaller than he is.
"I eventually had to phone the fire brigade as there was no way I was getting him out of there on my own.
"Two fire engines turned up and luckily the crews saw the funny side of it .
"The firefighters broke the bars open while I stood wanting the ground to swallow me up. The whole thing was mortifying.
"The firefighters all took it in good humour, with Mario getting lots of claps and attention.
"It must have been nicer to deal with than what they usually get called out to."
She said Mario was stuck for around 15 to 20 minutes before the fire crews arrived.
Julie added: "The fire crews then took around 15 minutes to free him."
She said that Mario has been known to break into the tennis courts and steal balls in the middle of matches.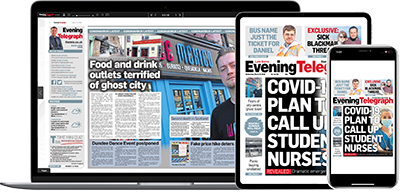 Help support quality local journalism … become a digital subscriber to the Evening Telegraph
Subscribe