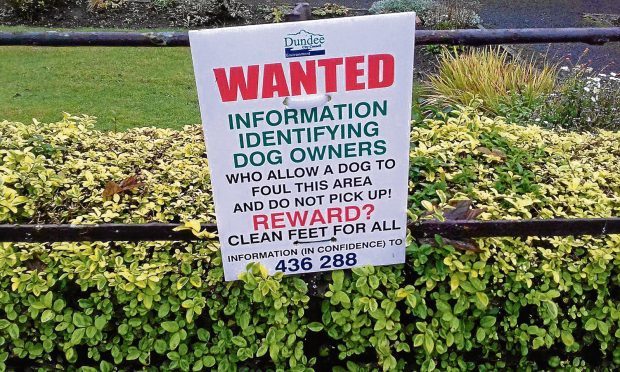 The problem of dogs fouling at a Dundee cemetery and owners not picking up after them has been branded a "disgrace".
Measures have been put in place by the city council in a bid to get people walking their canines around Eastern Cemetery, in Craigiebank, to act responsibly.
A sign has been erected in Arbroath Road, which appeals for people to report irresponsible dog owners anonymously.
Local residents have also hit out at the owners who don't clean up after their dogs.
They say the problem remains an issue despite the city council erecting signs.
One resident, who asked not to be named, told the Tele: "I think the cemetery situation is a disgrace. They have no respect — the dogs run all over the graves.
"There are some folk that do the proper thing, but they are few and far between."
Kevin Cordell, convener of the council's neighbourhood services committee, said instances of dog fouling often increase in the winter months.
Mr Cordell, who serves The Ferry ward, added: "I have a zero-tolerance attitude to those who allow their dogs to foul our streets and not clean up after them.
"It is antisocial and a risk to health. If the council is made aware of problem areas, we will step up surveillance in order to catch the offenders.
"There are always hotspots, but through education and targeting those areas with extra surveillance and signage, I would hope that we can see a drop in instances of dog fouling.
"Unfortunately, for some people the dark winter nights are an opportunity to not pick up, as they think they can get away with it under cover of darkness.
"There really is no excuse for leaving dog mess on the streets, parks and beaches."
For anyone found failing to clean up after their dog, there is a fixed penalty fine of £80, which rises to £100 if not paid within 28 days.
The city council currently issues about four million dog bags a year and there are more than 1,300 dog waste bins around the city.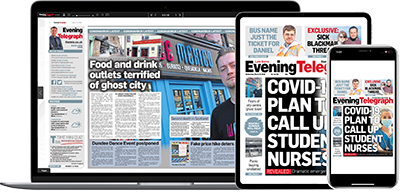 Help support quality local journalism … become a digital subscriber to the Evening Telegraph
Subscribe