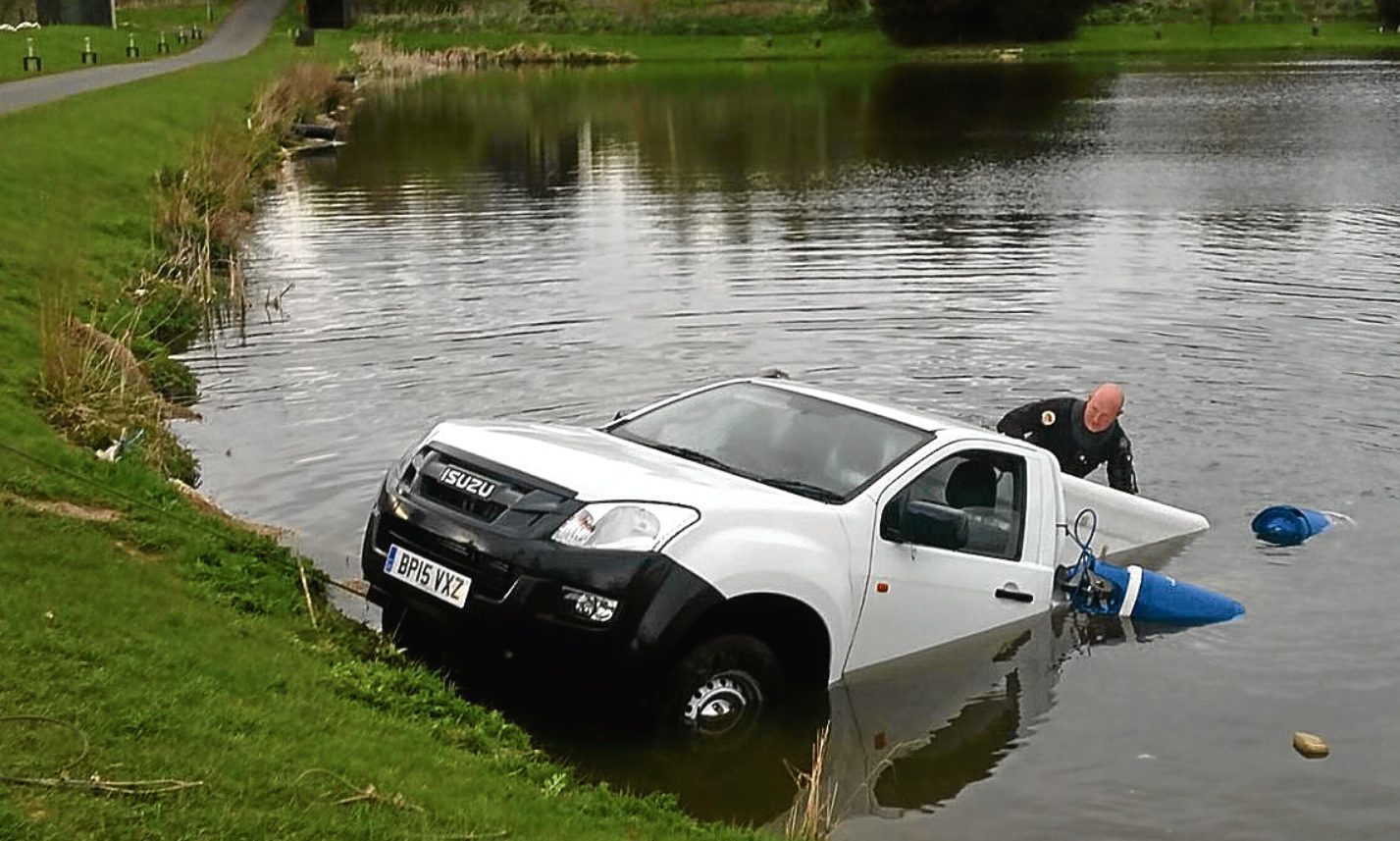 Divers had to fish a delivery truck out of a pond at a country resort — but owners say the incident could have been worse.
Bosses at Forbes of Kingennie Country Resort, near Monikie, were left startled when the truck plunged into their fishing lake.
Divers were called to help haul the vehicle out due to the depth of water in which it was submerged.
The resort is unsure how the vehicle ended up in 14 feet of water but said police and the delivery company are investigating.
A spokesman said: "We get deliveries of live fish on a regular basis — it's an important part of keeping our fish pond stocked.
"It should have been a standard delivery.
"But it turned into anything but a normal day for us.
"The most important thing is that no one was injured.
"We're aware that it could have been worse."
The events that led to the vehicle ending up in the water are not known and the spokesman said the resort was keen to find out what happened.
He said the delivery driver was suffering from shock after the incident, with the ambulance service and police both attending.
He added: "It happened very quickly.
"We called an ambulance just to check him over.
"The driver was in the van when it went into the water so it's no surprise he was suffering from shock.
"The Scottish Environment Protection Agency had to come out to check that the lake hadn't been polluted by the van.
"We're glad there have been no consequences.
"It just turned into a day none of us expected."
He said no one could tow the van out of the water so the delivery company sent divers to help.
The resort spokesman added: "Any costs are being borne by the delivery company.
"We don't know how much it's costing. We have no idea how it happened either but the police are looking into it.
"As it's a matter between the delivery company and police, we're not being consulted.
"It was a serious incident but I'm very happy with the response of my staff and the calm and sensible way it was handled by them."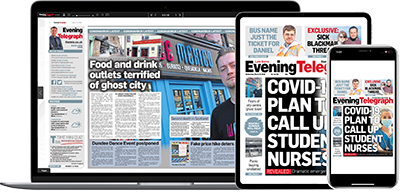 Help support quality local journalism … become a digital subscriber to the Evening Telegraph
Subscribe