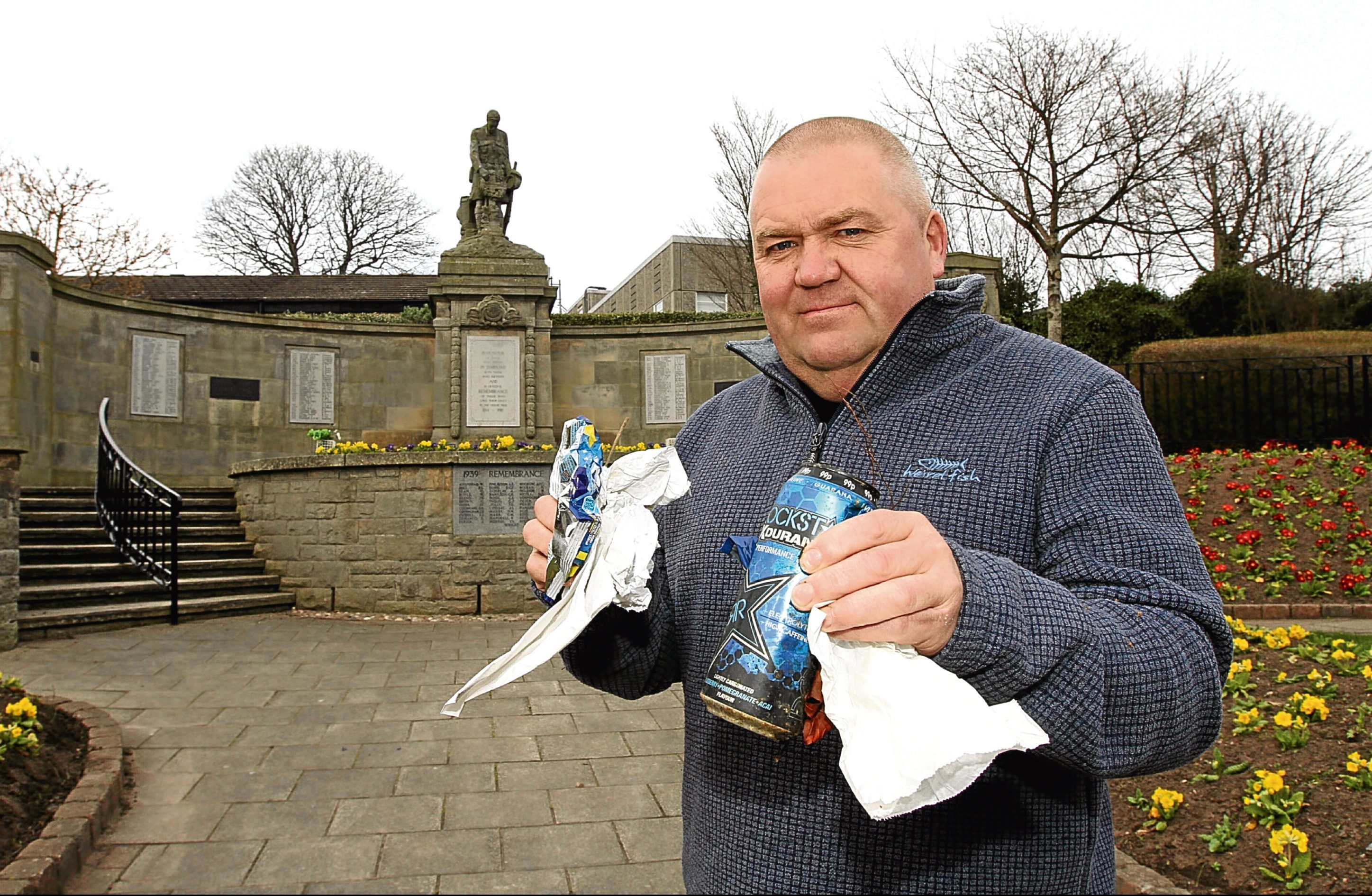 A binman has hit out at "disrespectful" kids who are performing bike stunts, playing football and leaving rubbish at a war memorial.
Ian Noble, 53, said that in the last two weeks the issue at the Carnoustie landmark has particularly got under his skin and is urging parents of local youths to ask their children to be more respectful.
The Carnoustie man said he has no problem with children going there, so long as they show the monument more respect and stop leaving rubbish.
He added: "I'm saddened to see, on a daily basis, how disrespectful kids from the high school are at lunch times at the war memorial.
"I have witnessed in the last few days everything from football and bike stunts being performed and a kid just simply wander his way through the flower beds.
"It's sickening behaviour from ones so young. It's just been the last couple of weeks more or less that I've noticed it.
"I'm out and about in Carnoustie quite a lot, as I work on the bins and I see the kids particularly at lunchtimes. I'm just getting a bit annoyed with it.
"I don't mind them congregating there, as they have to have their lunch somewhere, but I just think they need to show a bit of respect.
"They should be allowed there, but not if there's littering.
"They've probably been doing it longer, but it's just in the last two weeks I've really noticed it.
"There's bins there, so there's no excuse for dropping things at their feet.
"With me being on the bins at the weekend, I've seen the amount of litter around the back of it and it's a bit much.
"We were all young once, but it's the littering and the stunts on the bikes — I don't think that's respectful."
A spokesman for Angus Council said: "We work closely with the local community and the British Legion in Carnoustie in an effort to address this ongoing issue.
"We would ask people of all ages to afford the memorial and those that it commemorates the respect and consideration that they all deserve."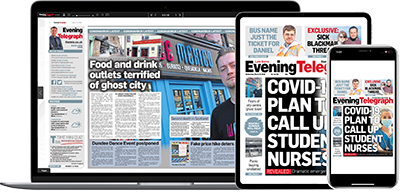 Help support quality local journalism … become a digital subscriber to the Evening Telegraph
For as little as £5.99 a month you can access all of our content, including Premium articles.
Subscribe