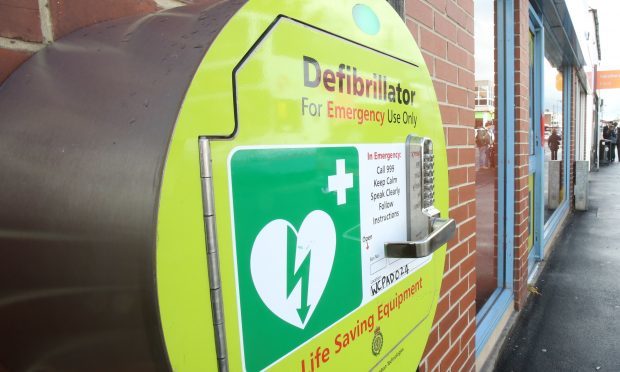 Lifesaving equipment installed following a fundraising drive has been ripped from a wall in St Andrews.
The defibrillator, which could provide vital emergency support in the event of a cardiac arrest, was stolen from Abbey Walk.
The theft has provoked widespread disgust and an appeal has gone out for its return.
The defibrillator, which instructs people in how to deliver an electric shock to the heart, is one of more than 30 installed by St Andrews Heartstart.
It was bought with money raised by staff at St Andrews University.
The university has branded the theft "hugely irresponsible".
Bill Whyte from St Andrews Heartstart said the defibrillator would cost about £1,300 to replace.
"We have saved a number of people through use of these. This has never happened before.
"It's really quite disgusting."
He said if it reappeared in the next few days no action would be taken.