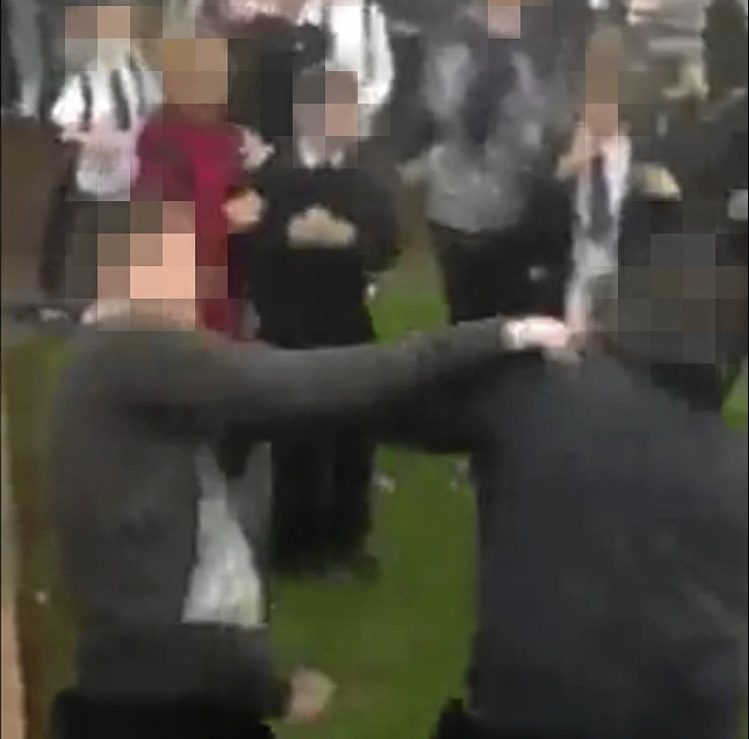 Shameful scenes have emerged of pupils fighting in the grounds of a Dundee school.
In a video seen by the Tele, two boys can be seen brawling on a grassy area in front of Baldragon Academy in Kirkton.
The pair, dressed in school uniform, are egged on by dozens of other watching pupils.
The shocking footage appears to have been filmed on a mobile phone and roars of approval can be heard as the boys trade blows and wrestle each other to the ground.
The minute-long footage continues without the intervention of any members of staff from the school.
At one point, the two pupils fighting even appear to have a liquid poured over them while they grapple on the grass.
The clip has now been uploaded on to YouTube.
John Alexander, convener of Dundee City Council's neighbourhood services committee, said he was "disgusted" at the footage.
He said: "I'm always disgusted at these types of videos, which essentially glorify fighting in our schools.
"Unfortunately, whilst YouTube, Facebook etc have a number of benefits, it seems that this type of video is becoming all too common.
"It's a problem right across the globe, not peculiar to Dundee.
"There is excellent work that goes into educating pupils about the dangers of social media, both in schools and through the community safety service.
"I'm absolutely certain that the school will have dealt with this incident and where possible, those responsible for the video itself."
Ian Borthwick, a councillor for the Strathmartine ward, said mobile phones can be misused by pupils and called for them to be banned in schools to stop the problem.
He said: "Phones are a nuisance in schools and I've had people telling me pupils also use phones to mock teachers — texting each other about teachers. It's not just the teachers — pupils are also being abused.
"I think they're definitely bad for behaviour and should be banned unless there is a particularly strong reason for them to be used."
A council spokesman said: "The school dealt with the incident at the time and appropriate action was taken."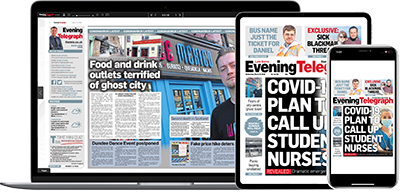 Help support quality local journalism … become a digital subscriber to the Evening Telegraph
For as little as £5.99 a month you can access all of our content, including Premium articles.
Subscribe