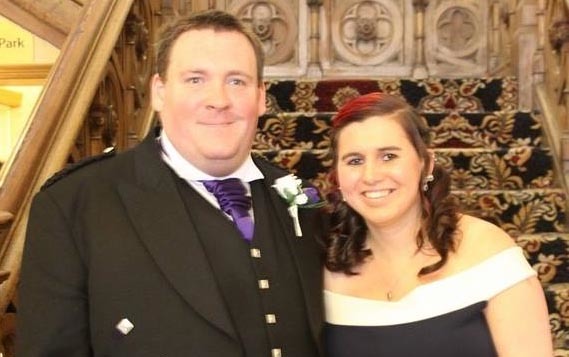 Smiling as they attended a function, Scott and Michelle Rose appeared like any normal couple.
They went about their business at their Dundee city centre home "quietly" for more than four years, rarely interacting with those around them.
But little did neighbours on their narrow cul-de-sac know that the pair were harbouring some shocking secrets.
Yesterday, those who live in Artillery Lane — the couple's home in recent years, a stone's throw from Dundee Rep theatre and the West End — spoke of their disgust after the pair were revealed as perverts who between them had subjected children to sickening sexual offences.
Scott Rose, 29, was jailed for 10 years at the High Court in Edinburgh after he was convicted of charges including rape.
Michelle Rose, 23, was found guilty of acting with her husband to communicate indecently with one of the children he attacked.
Neighbours yesterday expressed shock at the revelations.
Pamela Glen, 59, who has lived in the Artillery Lane area for more than 20 years, said: "They were very quiet and they never really let on.
"I knew he was up in court but I'm shocked at the level of the charges. He was a very big guy and quite intimidating.
"But the biggest shocker is that his wife was involved in it — I'm disgusted to hear what they have done."
Another neighbour, who asked not to be named, said: "My daughter is 12 years old and it makes me feel sick wondering how he was looking at her."
One of the couple's other neighbours said: "I'm totally surprised. I never really spoke to him or his wife — they kept themselves to themselves and would usually put their heads down if they were passing you in the corridor.
"It is disgusting to hear what has been going on."
Scott Rose attacked his victim at an address in Dundee in July 2014. He then teamed up with his wife to target the same child via Facebook.
A jury heard how the child was bombarded with messages of a "sexual nature".
The couple eventually got the child to send a naked photo which was passed to Scott Rose, who had attacked the youngster a year earlier. He had also groomed and abused another child for three years.
Evidence
Scott Rose was convicted of a total of 10 charges, including rape, using lewd and libidinous behaviour and porn offences following a trial in Edinburgh.
Lord Beckett told him he had "used his size and build" to rape the child.
The judge added: "They (the victims) were manipulated in order to fulfil your depraved intentions. You have no remorse for any of this."
After her conviction, sentence on Michelle Rose was adjourned until next month and she remains on bail.
Scott Rose tried to kiss his wife yesterday in court before being led handcuffed to the cells but was stopped by security guards.
Prosecutors said the rape of the child involved burly Rose preventing his victim from leaving the house and pulling the youngster on to a bed.
The child was then hounded by the couple in 2015 via Facebook Messenger.
This involved them "engaging the child in conversations about sexual activity" ending up with the youngster sending the naked photo.
But, years earlier, Scott Rose had already preyed on another child. The grooming and abuse occurred at a number of addresses in Dundee, including a fast food restaurant.
The court heard yesterday that Rose continues to deny the offences and "has the support of his wife".
He will be monitored for four years on his release and is on the sex offenders register indefinitely.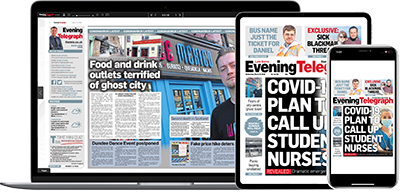 Help support quality local journalism … become a digital subscriber to the Evening Telegraph
For as little as £5.99 a month you can access all of our content, including Premium articles.
Subscribe