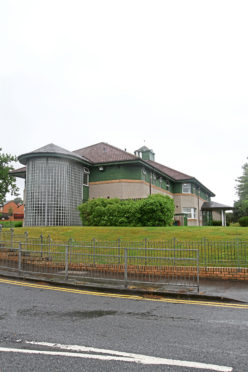 A care service manager has been allowed to continue working in the sector despite admitting stealing from a patient in a previous job.
Katrina McArthur, 45, was given the warning following a protracted investigation by the Nursing and Midwifery Council (NMC) into her conduct.
McArthur, who now manages the privately-run Wallace Hospital on Americanmuir Road in Dundee, had admitted stealing a watch from a patient in her former role at a mental health hospital.
The NMC said her conduct had clashed with the expectation that nurses "uphold the reputation of their profession" and that they act with "honesty and integrity at all times".
However, the industry regulator opted not to suspend her or strike her from the national register of care workers.
A former colleague said it was "disgusting" McArthur was allowed to continue working after admitting the theft.
The NMC said: "In December 2016, you stole an item from a patient in your care. This conduct raises fundamental concerns about your trustworthiness as a registered professional and could mean that professional standards need to be upheld.
"A warning has been issued to uphold proper standards of conduct and behaviour and to maintain trust and confidence in the profession."
The Tele understands the theft related to a watch which belonged to a patient at Blythswood House in Renfrew.
McArthur is thought to have left the service, run by NHS Greater Glasgow and Clyde, to take up a role with The Danshell Group, which operates Wallace Hospital.
The Downfield care facility is a privately-run home which supports up to 10 people with learning disabilities and autism. McArthur was suspended from her role as service manager for around two weeks, once the company came to find out about the theft.
Since then she has been given an internal award by Danshell, naming her hospital service manager of the year.
The company's website describes her as "always focused on improving life for her team and the people they support".
A spokesperson for NHS Greater Glasgow would not comment on the matter, merely confirming McArthur was no longer an employee of the health board.
Danshell Group has been approached for comment.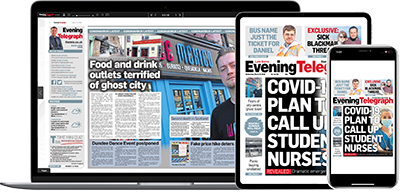 Help support quality local journalism … become a digital subscriber to the Evening Telegraph
For as little as £5.99 a month you can access all of our content, including Premium articles.
Subscribe