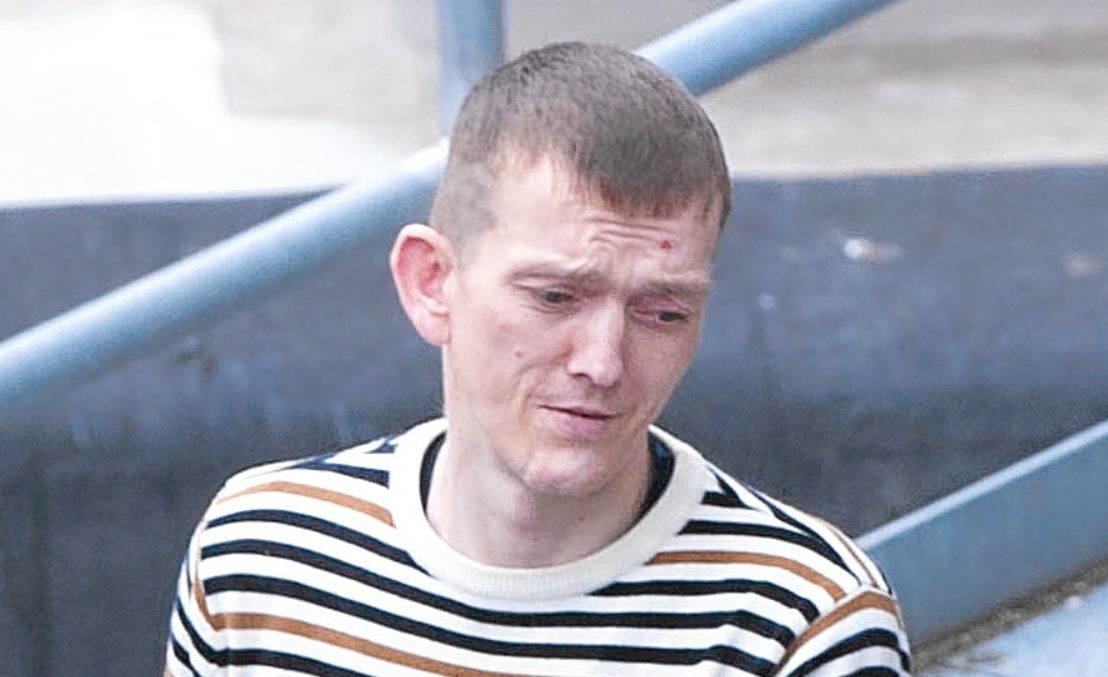 A PARTIALLY paralysed man was assaulted and robbed of two bank cards.
Darrell Collings also had a watch and a ring he was wearing stolen by Garry McNair, 39, and Nicola McPhee, 29.
Dundee Sheriff Court heard that Mr Collings was out walking his dog on January 28 when he met McPhee by chance at a bus stop and went to her home on Invercraig Place, which she shared with McNair.
Fiscal depute Saima Rasheed said: "McNair was within the flat. Mr Collings said 'hello' and McNair punched him on the face, causing him to fall back onto the sofa.
"McPhee demanded Mr Collings' pin security code as McNair stood over him, making a fist and threatening him."
Mr Collings was "so frightened" he revealed his pin and McPhee left the flat with his cards.
McNair then took Mr Collings' watch and ring from him and gave him tissues to clean his bloodied face.
The fiscal continued: "Mr Collings was in fear for his safety and sat quietly.
"McNair told him he had been in the Army and could put him in a chokehold. He also said he had been in jail and that he would stab him if he reported the incident to police.
"Mr Collings was so frightened he thought he might not get out alive."
McPhee returned to the flat around 45 minutes later and said one of the security numbers was wrong.
All three left the flat together with the intention of going to an ATM, but McNair said to McPhee: "We've got to do that thing, just leave him," and the two accused walked off.
Mr Collings reported the incident to police and later discovered £500 had been lifted from one of his accounts.
Both McPhee and McNair admitted that, while acting together, they assaulted Mr Collings by punching him on the head to his injury, demanded his pin, and robbed him of two bank cards, a watch, a ring, and nail clippers.
McPhee, a prisoner at Edinburgh, also admitted that she used Mr Collings' card to lift £500 cash from an ATM at Asda.
She further admitted that, while acting with another, she assaulted Ronald Nelson, by seizing him by the body and taking £15 from his pocket, at St Paul's Close, on August 27 2014.
McNair, a prisoner at Perth, admitted a further charge against him of stealing electricity at his home on January 29.
Sentence was deferred until May 17.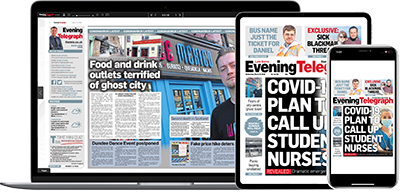 Help support quality local journalism … become a digital subscriber to the Evening Telegraph
Subscribe