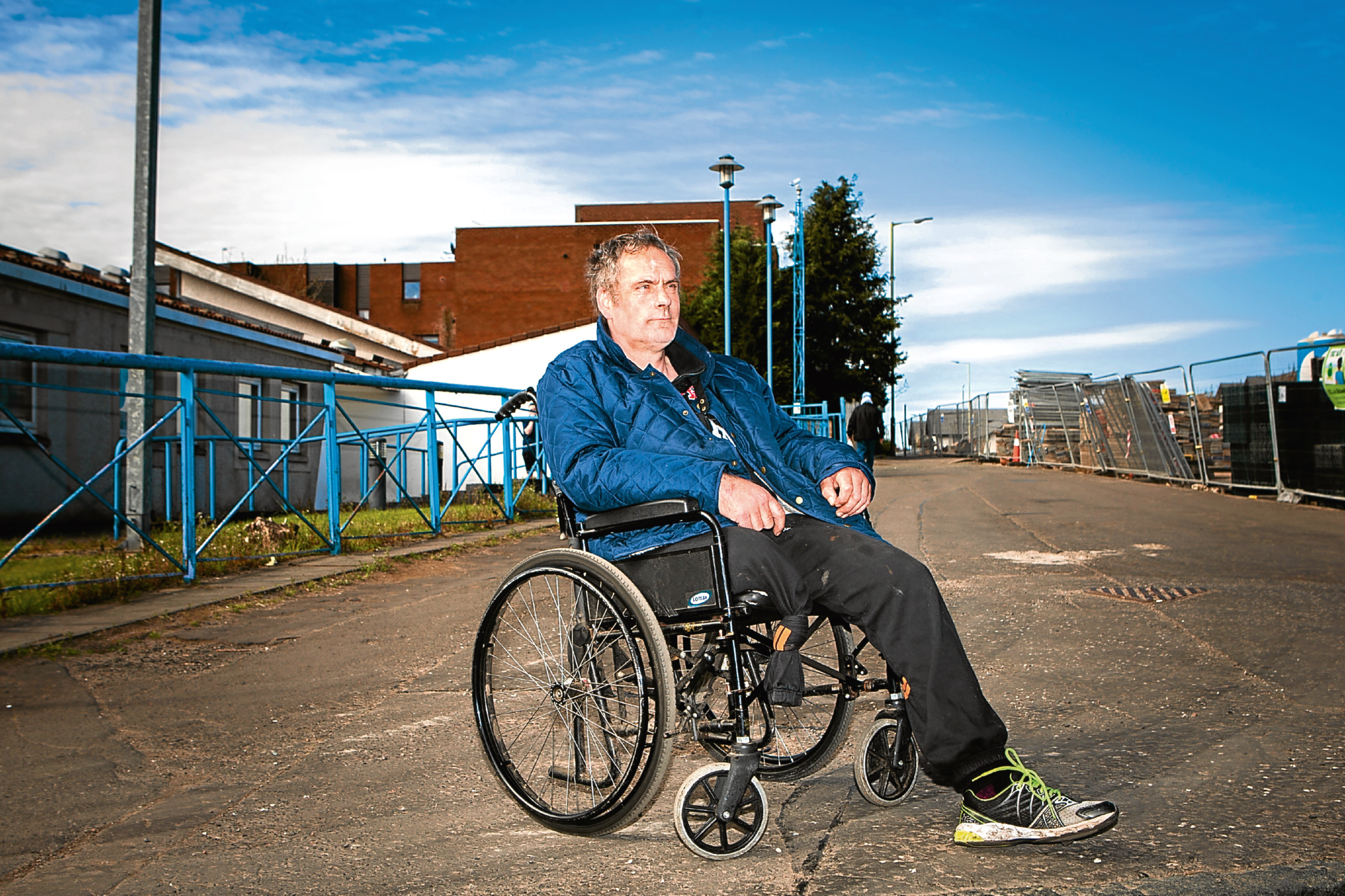 A homeless wheelchair-bound Dundee man with one leg has said he doesn't believe he will ever have his own home.
John Mottram lost his leg due to a blood clot three years ago and was confined to a wheelchair.
He has stayed in temporary accommodation at the Lily Walker Centre since he left hospital but he told the Tele he thinks he will be "homeless for life" and claimed he has been waiting all this time to get a council house.
The 50-year-old said: "I had to give up my flat because I was on the third floor and there was no way of me getting up the stairs.
"I lost my leg because of deep vein thrombosis. The clot blocked the blood flow to my leg and it ended up dying.
"There was no choice but for it to be amputated.
"It completely changed my life — even now I still struggle with it.
"I have been in the Lily Walker Centre for two years but I don't think I will ever get out of here.
"I need to have a ground-floor place because of my chair and there isn't any.
"I feel like people always get put above me on the list and there just aren't enough homes to go around. I am frightened that I will never get back to the life I once had.
"I don't want the world, all I want is a wee place that I can call my own."
John said he also suffered nerve damage in his back because of a car accident and now takes a cocktail of painkillers on a daily basis to cope.
Long-time community activist Stella Carrington said John's situation was "very sad".
Stella, who has sat on tenants' associations in the north-west of Dundee, said: "There aren't enough bungalows and other specialist houses for people with special needs.
"We are in need of hundreds more homes for people with special needs.
"It all comes back to the funds and the cuts to budgets and the lack of houses being built.
"The council don't have enough houses and many more are needed. It is really sad that people are unable to get the home they need."
A Dundee City Council spokesman said: "We are doing all we can to help Mr Mottram find the accommodation he is looking for.
"He is on the waiting list and council officers are in regular contact with him about the situation."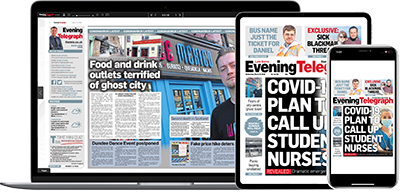 Help support quality local journalism … become a digital subscriber to the Evening Telegraph
For as little as £5.99 a month you can access all of our content, including Premium articles.
Subscribe