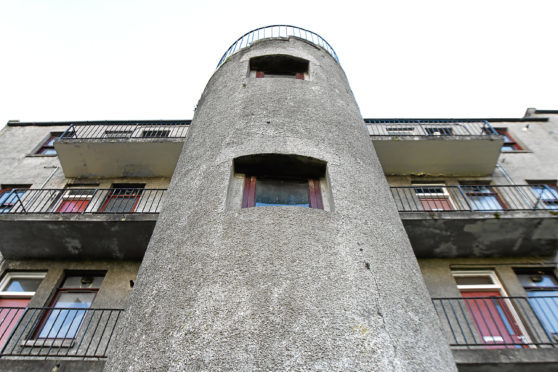 A furious property developer has lashed out at council chiefs after they rejected his plans to save a historic block of flats.
Paul Johnson said he stormed out of a fiery meeting with West End councillors and Dundee City Council housing bosses over the controversial development at Blackness Road.
Councillors approved the demolition of 26 flats — some of which were built in the 1890s — in October last year despite a public backlash.
The cost of demolishing and redeveloping the site is £4.5 million.
Mr Johnson assembled a consortium to try to take over the properties, claiming his proposals would save the council £1.1m. But the council turned down the West End man's bid during showdown talks.
He said: "I basically just stormed out because they weren't even prepared to listen.
"They have absolutely no idea what they're talking about.
"They've just made the decision already and they're going to go ahead with it — it doesn't make sense.
"What we're proposing is actually going to save the council money and keep the history of Dundee in place.
"People in that area like living there and they'll struggle to find another place in the West End."
Mr Johnson said he gave the council "all the figures", adding: "They were still saying it was not feasible.
"I feel like I have been done up like a kipper.
"I asked for the reports from the engineers. I questioned their figures, their process and they're just not interested in what I have to say.
"As far as they are concerned, it's a done deal and I can't believe that they're actually going to be going ahead with it — it's pathetic."
The Tele reported last week how retired councillor Jimmy Black claimed a council report into the demolition was "seriously misleading".
The report, submitted to the Neighbourhood Services committee in October, claimed that a majority of "residents" favoured the demolition.
However, a freedom of information request revealed that private landlords who do not live there were counted as "residents".
Eight people voted in favour of refurbishing the flats and 14 in favour of demolition, but of those 14, six were private landlords and three were owner-occupiers.
A city council spokeswoman said: "The neighbourhood cervices committee took the decision to demolish the Blackness Road tenements on October 30."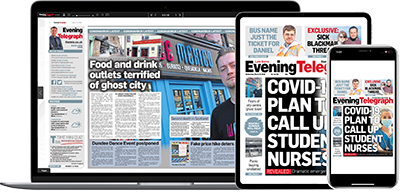 Help support quality local journalism … become a digital subscriber to the Evening Telegraph
Subscribe