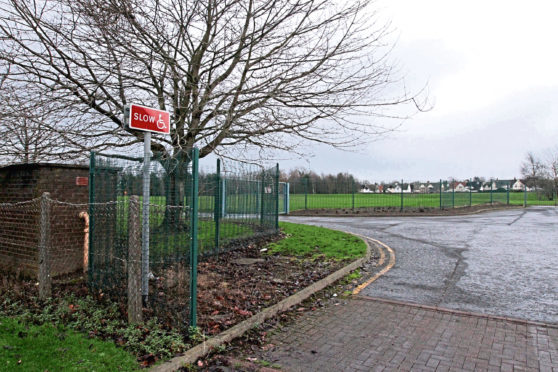 A housebuilding firm has accused councillors of crumbling under "public pressure" when they rejected plans to build on a former school site.
Documents outlining Persimmon Homes North Scotland's appeal to develop the Kingspark School site on Gillburn Road have been released by the Scottish Government's planning appeals division, DPEA.
Councillors on Dundee City Council's planning committee voted in April to refuse a plan to build homes on the land and said the site was not earmarked as one for redevelopment.
However, a statement prepared on behalf of the housebuilding firm dismisses this, claiming that the council's decision appeared to be "a response to public pressure rather than an objective assessment".
It went on to say that several reasons for refusal appear to have "no foundation whatsoever".
The statement concluded: "We respect the right of the public and the community council to object to development for any reasons they wish, but it is the responsibility of the council to consider those objections in the context of planning policies and material considerations.
"We are particularly concerned that a number of the refusal reasons are in direct contradiction of the technical evidence available to the committee and appear to have no foundation whatsoever."
Councillors opted to reject the Kingspark plans in April, contrary to the recommendation to approve made by city planners.
They said the council did not have designs on giving the land to developers, and that the development would lead to a "detrimental" drop in air quality due to the rise in traffic.
However, Persimmon still believes its application is valid, despite the councillors' concerns.
Residents in the Kirkton area have voiced their staunch opposition to Persimmon's plans since they were first outlined several years ago.
Campaigner Stephen Cragg said the appeal showed "total contempt" for Dundee and its councillors.
He said: "It's amazing that Persimmon will want to build in Dundee given the way they've spoken out.
"They've tried to say we're just a bunch of nimbys, but we think there are good reasons not to build here.
"We were concerned about the overdevelopment, flood risk, the traffic, the air quality."
As the Evening Telegraph revealed last month, Persimmon lodged its case on the very last day possible within the 60-day window in which appeals can be made after a decision is issued.
The case is still being considered by the DPEA, with a verdict expected in the early autumn.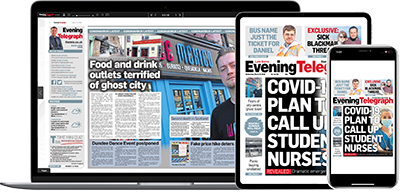 Help support quality local journalism … become a digital subscriber to the Evening Telegraph
Subscribe