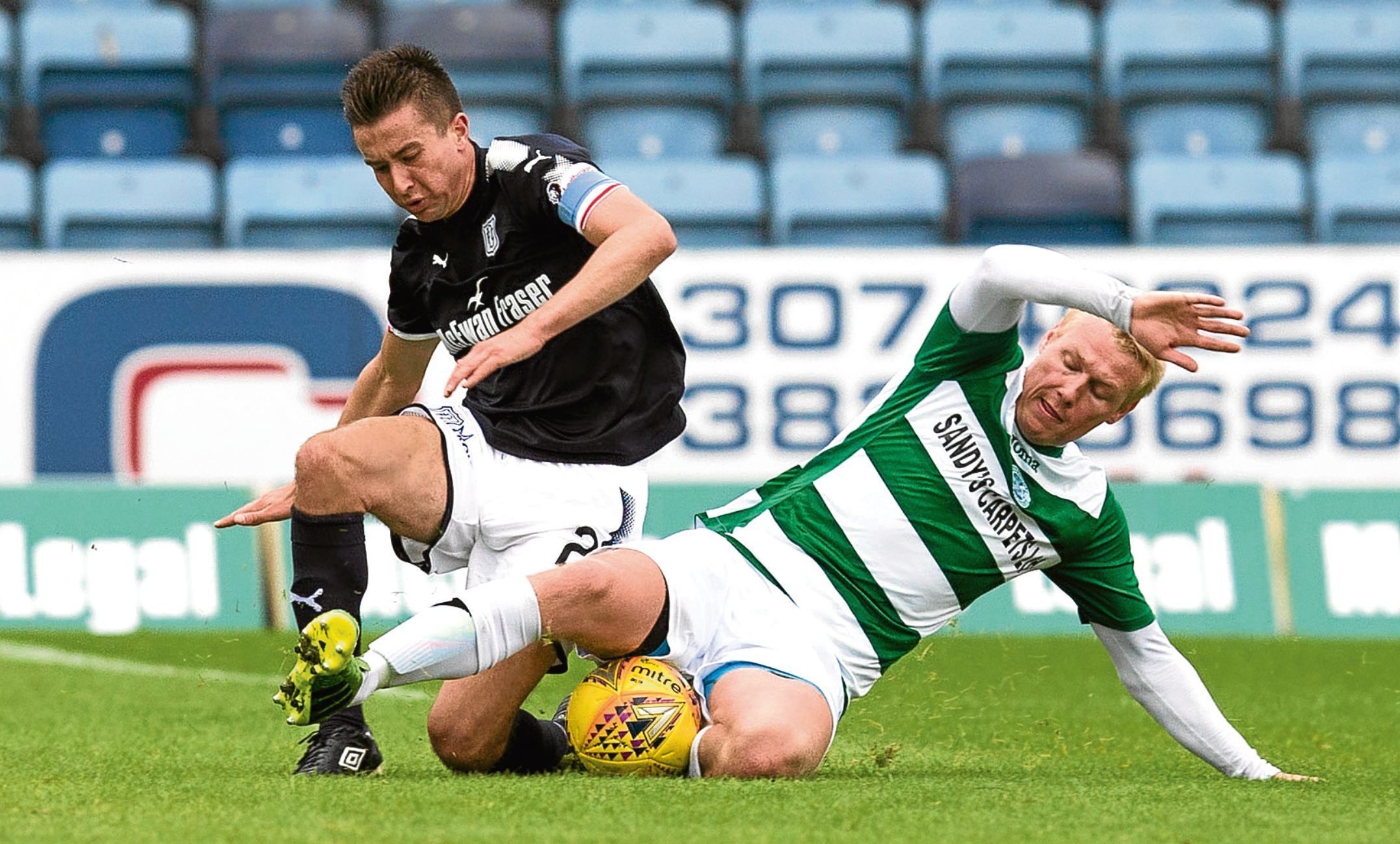 Dundee full-back Cammy Kerr was first to admit Saturday's performance against Buckie Thistle was well below the standards expected at Dens Park.
However, he's determined not to let one bad show affect the mood around the dressing-room.
A positive atmosphere around Dens has been plain to see this season and that's something Cammy, in his new role as vice-captain, wants to maintain.
Kerr said: "The boys aren't going to let this one performance dampen the mood around here because it's been good.
"We're disappointed with Saturday. No disrespect to Buckie but when a Highland League team comes to our place, everyone's looking at it thinking it could be a high score.
"It probably should be if we take it in the right way but we started slow, sloppy and the manager gave us a boot up the backside at half-time and rightly so.
"We've produced some good stuff at the start of the season but we huffed and puffed on Saturday.
"I don't think we can get complacent just because it's a lower league team.
"The manager set the stall out that we were going out to win the game and had to respect them no matter what.
"I felt we did that. Nothing came off, we were slow and not at the standards we have set.
"We beat Buckie in the end but we feel we should have got more and it should have been a better performance."
The Dark Blues have the chance to put that disappointment behind them quickly, however, as they travel to face another lower-league side, this time League Two Cowdenbeath, tonight.
A trip to Central Park shouldn't hold many fears for a Premiership club but Kerr knows whatever happens, a similar show to Saturday's won't be tolerated.
"Tonight will be a difficult game, it's a tough place to go," he added.
"Everyone knows what Cowdenbeath's ground is like, its tight and they'll be right in our faces so it's not going to be easy.
"We want to win every game — that's been the motto from the start.
"We'll go out and every game we're out there to win it, whoever we're up against.
"On Saturday, it was an off-day and we're really disappointed but we can't dwell on it.
"It's up to us to make up for it on Wednesday and put the things we did wrong on Saturday right."
With a derby next up after Cowdenbeath and the league campaign kicking off in less than a fortnight, the below-par showing against Buckie should serve as a warning to anyone at the club thinking anything would be easy this season.
"I think boys need to take a step back and realise this is going to be a massively tough season, especially with teams that are back in the league that will be vying for positions in the table," added Cammy.
"Some might see these Betfred Cup matches as pre-season games but at Dundee we're not treating them as pre-season, we're treating them as part of the season.
"If Saturday had been in the league, we wouldn't have accepted the performance so we won't accept it now."
Despite having tonight's game to come, as a Dundonian, Cammy can't help but look forward to Sunday's match against rivals United.
"We need to get past Cowdenbeath with a win and then we can really look forward to the derby on Sunday.
"It'll be a packed house, on TV, and one we're looking forward to. It's a game where you get the wee nervous feeling in your body already thinking about but we need to put on a professional performance and make sure we win."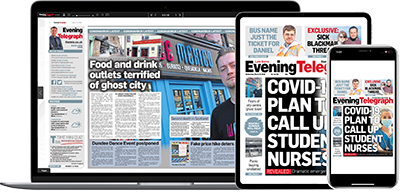 Help support quality local journalism … become a digital subscriber to the Evening Telegraph
Subscribe