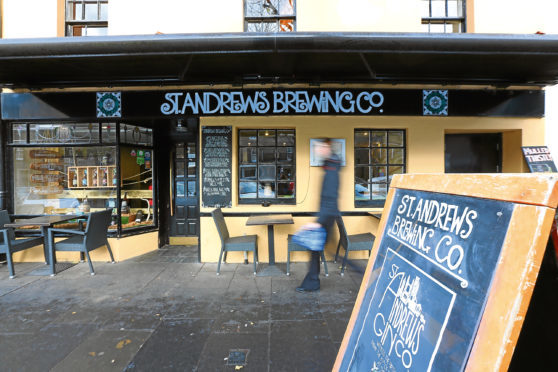 St Andrews Brewing Company has revealed more details about its plans to open a £1 million restaurant and pub in Dundee.
The company will sign a lease for two units in the basement of the Caird Hall, which will be accessed from Shore Terrace, with Dundee City Council later this month.
The firm is aiming to launch a 100-seat restaurant and large bar in time for the opening of the V&A in September.
Company director Tim Butler said: "We are already speaking to architects and interior designers about the fit-out.
"We have been looking at moving into Dundee for about 18 months and when this site came up we had to go for it — it's a fantastic location.
"We are very aware that the V&A is a design museum and so the look of the restaurant and bar will be important. We want to showcase local textiles, fabrics and furniture-makers.
"Dundee is massively on the up and it's exciting to be part of that."
Employing 50 staff, the bar will have about 18 taps of craft beer, a variety of gins and an impressive wine list.
Mr Butler, who previously owned The Seafood Restaurant in St Andrews, said the restaurant will feature the best of Scottish produce.
He said: "I want to provide something for everybody so there will be burgers and fish and chips on the menu but it will also have some tremendous steaks, scallops and seafood."
The Fife firm, which opened a brewpub in St Andrews in 2013, recently bought two bars in Edinburgh.
Meanwhile, it is also planning to invest heavily in its equipment at its brewery at Bassaguard Business Park in St Andrews.
"We are about to purchase larger, better equipment at the cost of about £500,000 as we are selling out of everything we make at the moment," said Mr Butler.
Local brewer plans new pub and restaurant at Dundee Waterfront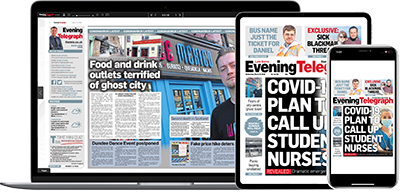 Help support quality local journalism … become a digital subscriber to the Evening Telegraph
For as little as £5.99 a month you can access all of our content, including Premium articles.
Subscribe