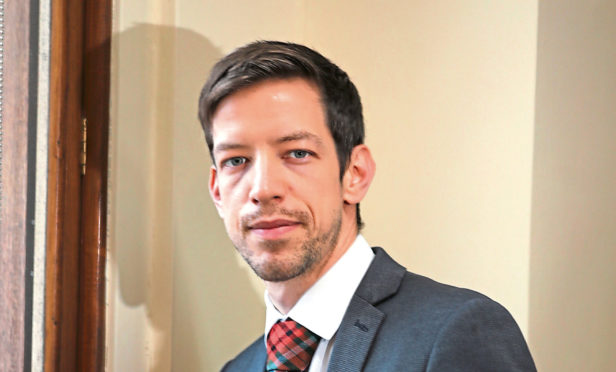 Support for key workers, their children and vulnerable children will be made available over the school holidays, Dundee City Council has vowed.
Council leader John Alexander has said the local authority and its partners will continue to provide support to key workers and their families as they move to a new hub-based approach for schooling.
In an interview with Wave FM, he said: "From Monday of this week schools were open to provide that essential service for the children of key workers and also vulnerable children across the city.
---
---
"Obviously, we had a short period of notice to allow that communication to go out to parents and to make sure that we had everything in place.
"The model is set to change as we are now adapting that in light of the new guidance, but also in light of the number of children that we have seen coming through the doors.
"So we are going to be moving to a hub-based model, that will look at half a dozen or so sites across the whole of the city, which will become focal points for providing that kind of educational outreach for key workers' children, and the vulnerable children in the city as well.
"We will be making announcements in the coming days about what that will look like and how that will operate."
POLL: Do you agree with government 'lockdown' imposed due to coronavirus pandemic?
With schools due to finish up on Friday for their Easter break, councillor Alexander added it was clear support needed to continue over the holidays.
He said: "We are looking to develop our model around those hubs to make sure there is provision in place over the two-week period to support key workers because their work will not stop.
"It's really important at a time like this that we recognise that many families in Dundee were already facing challenges in terms of poverty and deprivation before this crisis arose, so it is really important that we continue to put things in place to support them.
"We have done a number of things including, for example, providing free school meals, continuing to provide free school meals in a different way,  making sure that we have that ability to be able to provide meals for young people in the city who might not ordinarily have a lot of money in the home, or a lot of food at home.
Dundee City Council leader John Alexander self-isolates after his children picked up a fever
"We are going to continue to do that. We are working in partnership with Tayside Contracts and obviously, the model will adapt as things change and we move towards that more hub-based approach."
Meanwhile, Dundee City Council confirmed yesterday that it has ceased a number of capital works. These include energy efficiency works, boiler replacement, window upgrades, external repaints and roof replacement.
The local authority will continue to carry out annual servicing of gas heating systems as required by law.
In relation to funerals, a spokesman said: "Graveside services at any of our cemeteries can only be attended by immediate family."
From the Editor: The Tele is on your side — that's why we're offering our ePaper FREE for three months