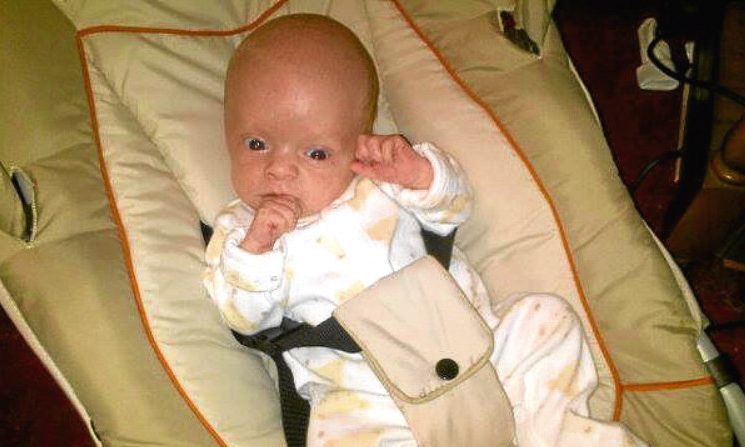 The dad of a Dundee tot born with "half a brain" is set to face his fears to help raise cash for a charity which gave his family support in tough times.
Derek Johnston, dad of Indiana, will brave temperatures of hundreds of degrees for a charity firewalk.
Derek will cross 20 feet of wood burning embers as hot as 670°C on Saturday March 11 at a Firewalk Challenge in Dundee City Square to raise funds to support SBH Scotland.
The event includes a two-hour motivational training session to help participants overcome their fears.
Derek will be cheered on by family and friends as he completes the walk in full view of passers-by.
He said: "Roisin saw the firewalk on Facebook and put me forward for it and that was that.
"Doing it is just about getting into the right frame of mind.
"I've heard it's just about breathing and relaxing into it, but it will be very hot."
He has chosen to complete the firewalk in order to support the work of SBH Scotland.
The charity, which helps people of all ages with spina bifida and hydrocephalus, has assisted the family since Indiana was first diagnosed.
Roisin said: "We couldn't do it without SBH Scotland.
"They helped us with filling out forms and they've been up to see us a few times and they're always there when we need them.
"We've been to a few events that they have put on and they always remember your name.
"I know they are always there on the other end of the phone when I need them — and that means everything."
The family has a fundraising page with a target of £200 at justgiving.com/fundraising/Roisin-Johnston.
To join the firewalk, contact Holly Taylor on 07823 415081.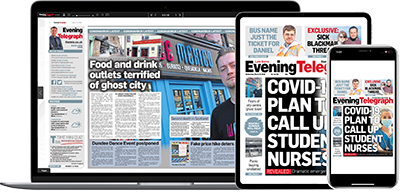 Help support quality local journalism … become a digital subscriber to the Evening Telegraph
For as little as £5.99 a month you can access all of our content, including Premium articles.
Subscribe