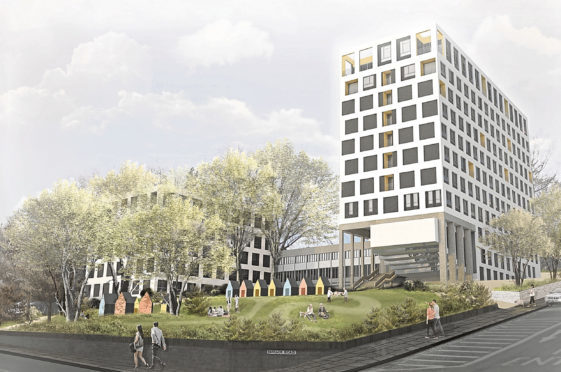 Work to convert a derelict Dundee College building into "unique" rented housing accommodation was under way on Tuesday, after councillors gave the project their approval.
Demolition workers were cleared to move in to the old Constitution Road site to start preliminary work on a £12 million development that will provide 135 properties, as well as social and leisure amenities including a gym and a cinema.
Developers said they were delighted that the city council's planning committee had backed their project by 22 votes to five at Monday's meeting, adding that the building should now be ready for its first tenants in the late summer of next year.
Demolition work was to start immediately with building work due to begin in July.
John Shepherd, managing director of Edinburgh-based Voxcap Investments, the company behind the project, said the scheme would be the first of its type in the UK to offer rented accommodation for young professionals alongside shared social and leisure spaces.
He said: "We are delighted to bring it to Dundee because there is currently so much happening in the city."
Eve McCurrich, Voxcap's residential director, said the building had been redesigned to include 111 flats and 24 short-stay apartments.
She said: "This is a really useful building.
"Our architects have redesigned it to replace the external cladding and make it look better externally than it does at the moment."
The development will also include a cafe, gym and studio, launderette, lounge and dining areas and a cinema in the former lecture theatre.
Mr Shepherd said: "This is not a conventional residential concept in the city, but with its wide range of complementary facilities it is considered to be a flexible approach to re-using the existing buildings to maintain a high standard of accommodation.
"It is anticipated that it will cater for the graduate and young professional market."
He said the serviced apartments would "provide accommodation to visitors of residents and to people visiting the city".
He added: "While outwith the city centre, the serviced apartments will be in keeping with our concept of providing rooms with communal amenities.
"Due to the scale and nature of the short-stay apartments, the proposal will have no significant impact on existing hotel and visitor accommodation in the city centre. Dundee is experiencing high demand for high quality private rental sector accommodation.
"Our proposals are expected to be affordable for the target tenants, particularly considering the additional facilities and benefits provided."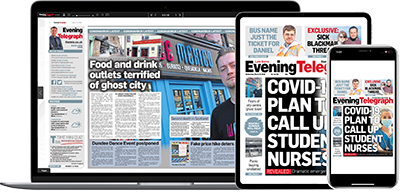 Help support quality local journalism … become a digital subscriber to the Evening Telegraph
Subscribe