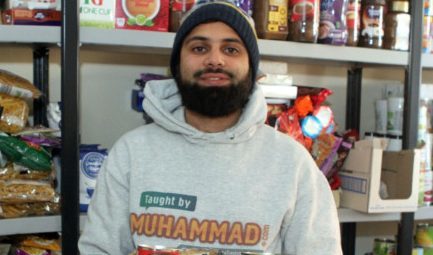 The demand for foodbanks in Tayside shows no sign of slowing as the traditional post-Christmas lull failed to materialise.
Taught By Muhammad delivers food parcels to households throughout Dundee.
The group saw a "huge" increase in people relying on its service over the festive period, with referrals for food packages jumping from 80 to almost 180.
The charity, part of the Yussuf Youth Initiative, usually notices a slump in referrals in the period after the new year.
But the consistently high demand for its services has led to the charity asking for Dundonians to help organise and deliver food to those in need.
Operations manager Rizwan Rafik said: "We usually notice a dip in referrals after Christmas but it hasn't happened yet.
"It hasn't got any quieter — it's still pretty busy.
"It can vary from day to day. Sometimes we have seven or eight deliveries a day, sometimes only one, but it hasn't got any quieter as we expected."
Angus Foodbank manager Norman Brown said he has seen a 38% increase in referrals in the past year due to a change in the way benefits are coordinated.
He added: "We had expected to see an increase but not quite as high as it has been.
"In Angus last year we fed 2,710 people. This year we have now fed 3,590 people — an increase of 38%.
"If demand continues to increase I will need a lot more volunteers and stock."
Perth Foodbank chairman Michael Archibald, said it is not "poor people" who use its services but those who have "no reserves".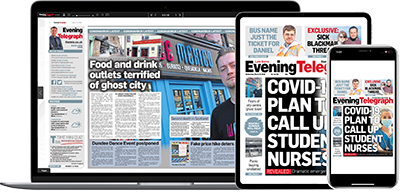 Help support quality local journalism … become a digital subscriber to the Evening Telegraph
Subscribe