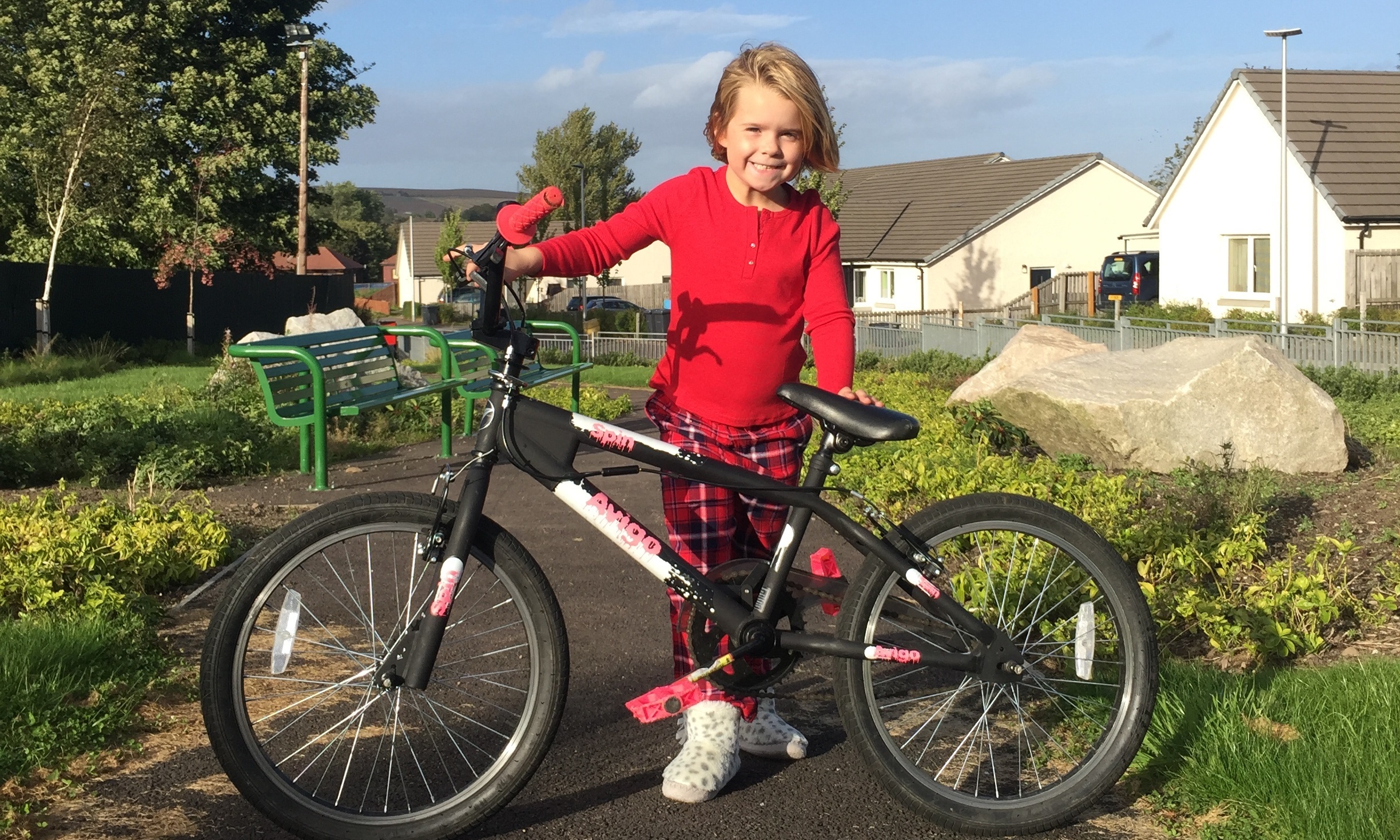 A little girl was left "over the moon" after she discovered her stolen BMX bike in a nearby garden.
Last week the Tele told of six-year-old Leah Williams' heartbreak after her black and pink BMX was stolen as she played in the field at the bottom of Dundee's Pitkerro Drive on September 11.
It is the second time she has had a bike stolen this year.
The Rowantree Primary School pupil arrived home in tears to her mum, 31-year-old Shelley Forrester, who immediately reported the theft of the £100 bike to police.
But Shelley said the bike had been found at the weekend, after Leah spotted it in a front garden across the road from the field where it had disappeared.
She added: "We got it back over the weekend, on Saturday.
"Leah found it. She saw it in a garden across the road from where it was taken — but the police had to go get it. It had the same scuffs and marks on it."
Despite getting the bike back, Shelley is still counting the cost as the bike has suffered a lot of damage in the week since it was taken.
Both brakes have been broken, the front wheel is buckled and the seat is loose, making it too dangerous to ride until it has been repaired.
Shelley is hopeful of getting the bike sorted, though, adding: "It has only been two months since we bought it, so I am hoping it can be fixed at Toys R Us.
"It is insured, but I'd rather not put it through the insurance.
"If the shop can't fix it, I'm sure my dad will sort it out."
And despite the damage, she said the most important thing was that her daughter has her prized possession back.
She said: "Leah is ecstatic to have her bike back. She is over the moon.
"Even if I have to buy bits to get it fixed, she will have her bike."
Shelley said her daughter went everywhere on her bike while she tended to her seven-year-old son, Jonathan, who has cerebral palsy.
She previously told the Tele: "She goes everywhere on her bike, even to school and back.
"With Jonathan being disabled, it gives me peace of mind that she can cycle to school."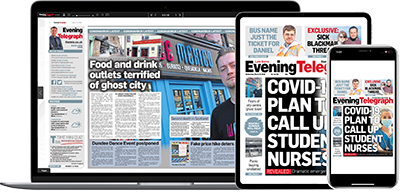 Help support quality local journalism … become a digital subscriber to the Evening Telegraph
Subscribe