The number of deliberate fires in Dundee rose by more than 70% in the three months between April-June, new figures have shown.
Data released by the Scottish Fire and Rescue Service showed there were 184 deliberate fires in the first three months of 2018/19 – a rate of 2.04 a day.
In the previous quarter there were 106, a rate of 1.19 per day.
That equates to a 73.5% increase in deliberate fires in total.
Of the 184 fires, 16 were more serious "primary fires".
These include blazes set in buildings fit for occupation and those under construction, vehicles and outdoor storage, etc.
There were 15 primary fires in the previous quarter.
The statistics will be discussed by the Scottish Fire and Rescue Service at Monday's Dundee City Council community safety and public protection committee.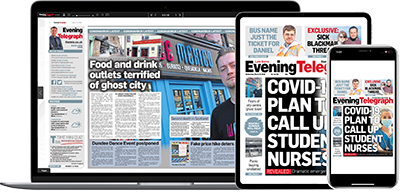 Help support quality local journalism … become a digital subscriber to the Evening Telegraph
For as little as £5.99 a month you can access all of our content, including Premium articles.
Subscribe