More people than ever are being forced to turn to foodbanks due to delays in receiving their Universal Credit payments.
Managers at foodbanks in Tayside said today that they were witnessing increasing numbers of people turning to foodbanks in a bid to feed their families.
Dundee Foodbank manager Ken Linton said: "There is little doubt that the delay in people receiving their UC payment is impacting on their ability to feed their families.
"In some instances, people are having to wait five or six weeks during the transition period from their previous benefits system before receiving their UC payment. If the delays continue, the situation will only get worse as we go into winter when people have fuel costs to add to all the other bills they need to pay."
Mr Linton said that during the six months from April-October, he had seen an increase of up to 700 people turning to the Dundee Foodbank for help.
He added: "We gave out about 4,000 food parcels during the period last year. This year the figure was 4,700."
Mr Linton said that they gave out 7.3 tons of food during September alone. The foodbank currently has 16.7 tons of stock.
He said: "If the rate of distribution remains the same, there is only enough food available for a couple of months. We always welcome donations of food and the people of Dundee are very generous.
"We are holding a food collection day at the Tesco stores in the city today, although other stores and businesses are always very good at supporting us,"
Perth Foodbank has seen its stock of provisions reduce from 27 tons to just nine tons in a very short space of time.
Mike Archibald, of the foodbank, said he blamed delayed Universal Credit payments.
He said: "More and more people are coming to us and, although we still have good amounts coming in, our stock has diminished considerably in the last two and a half months.
"Some people are finding UC payments delayed by six weeks.
"Our premises in the Cutlog Vennel are being visited on a daily basis by those in need – and the need is becoming greater.
"In the last few weeks, requests for food have shot up by 50%".
Angus Brown, of Angus Foodbank, which has distribution centres in Forfar, Arbroath and Montrose, agreed that delays in Universal Credit payments were resulting in more referrals.
He said: "We are aware that more of the referrals are coming from the jobcentres, as a result of changes to benefits.
"Delay in UC payments is resulting in people struggling while waiting for their payments to be processed."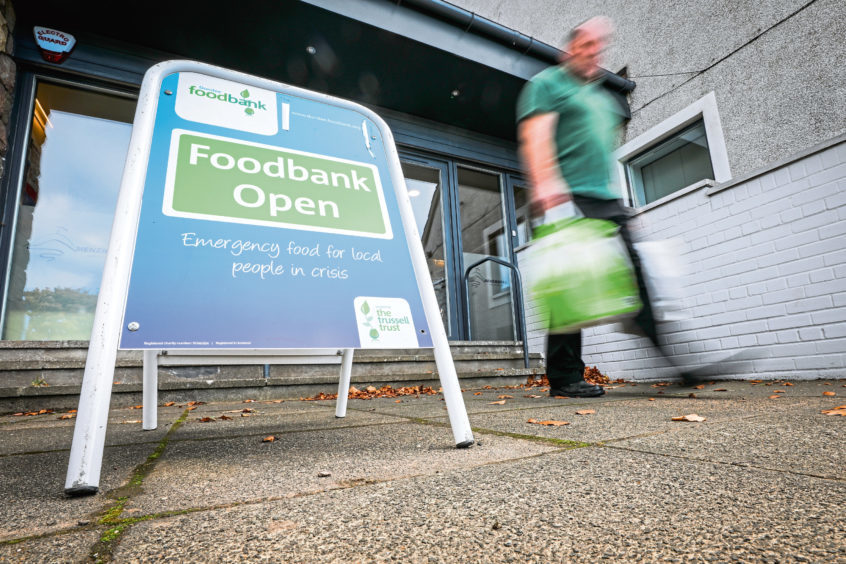 Tracy McNally, director of Dundee Citizens Advice Bureau, said: "Looking over our cases and statistics from when UC was rolled out in Dundee last October until now, compared with the same period the previous year, we have recorded a 42% increase in referrals to foodbanks.
"I can't directly say that this is due to the roll-out.
"However, it does coincide with it."
Scottish Social Security Secretary Shirley-Anne Somerville said: "Families already struggling to get by are facing further debt, rent arrears and misery.
"The UK Government should pay heed to the growing number of voices.
"It must call a halt to the roll-out and use the Budget as the first step towards a fundamental review of this deeply flawed system."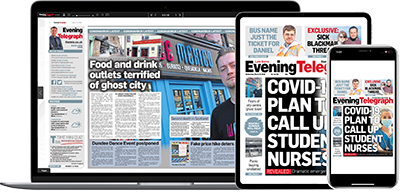 Help support quality local journalism … become a digital subscriber to the Evening Telegraph
Subscribe