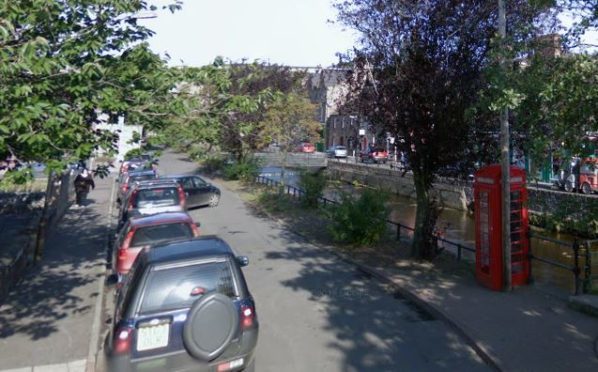 A telephone box in the centre of a rural Perthshire town has been fitted with new life-saving kit.
In conjunction with the local community council, Alyth Community Trust started drawing up plans to install a defibrillator at the Market Square kiosk last year.
Members secured funding from the Collective Dairy, and local contractors JW Wheatley and Son fitted the device into the box and reconnected it to a power supply, keeping it frost-free over the winter.
The trust is now finalising details with the Scottish Ambulance Service, before the device is switched on.
Once live, anyone needing to use it will be able to call 999 to get a security access code to open the box.
A community training seminar, outlining what people should do in an emergency, will be held in the coming weeks.
A trust spokesman said: "We're immensely grateful to the Collective Dairy for funding the first of Alyth's publicly accessible defibrillators in Market Square.
"Their donation is in memory of Mike Hodgson, co-founder of The Collective UK, who tragically died in August 2015 after suffering a sudden cardiac arrest while riding his bike in the Lake District."