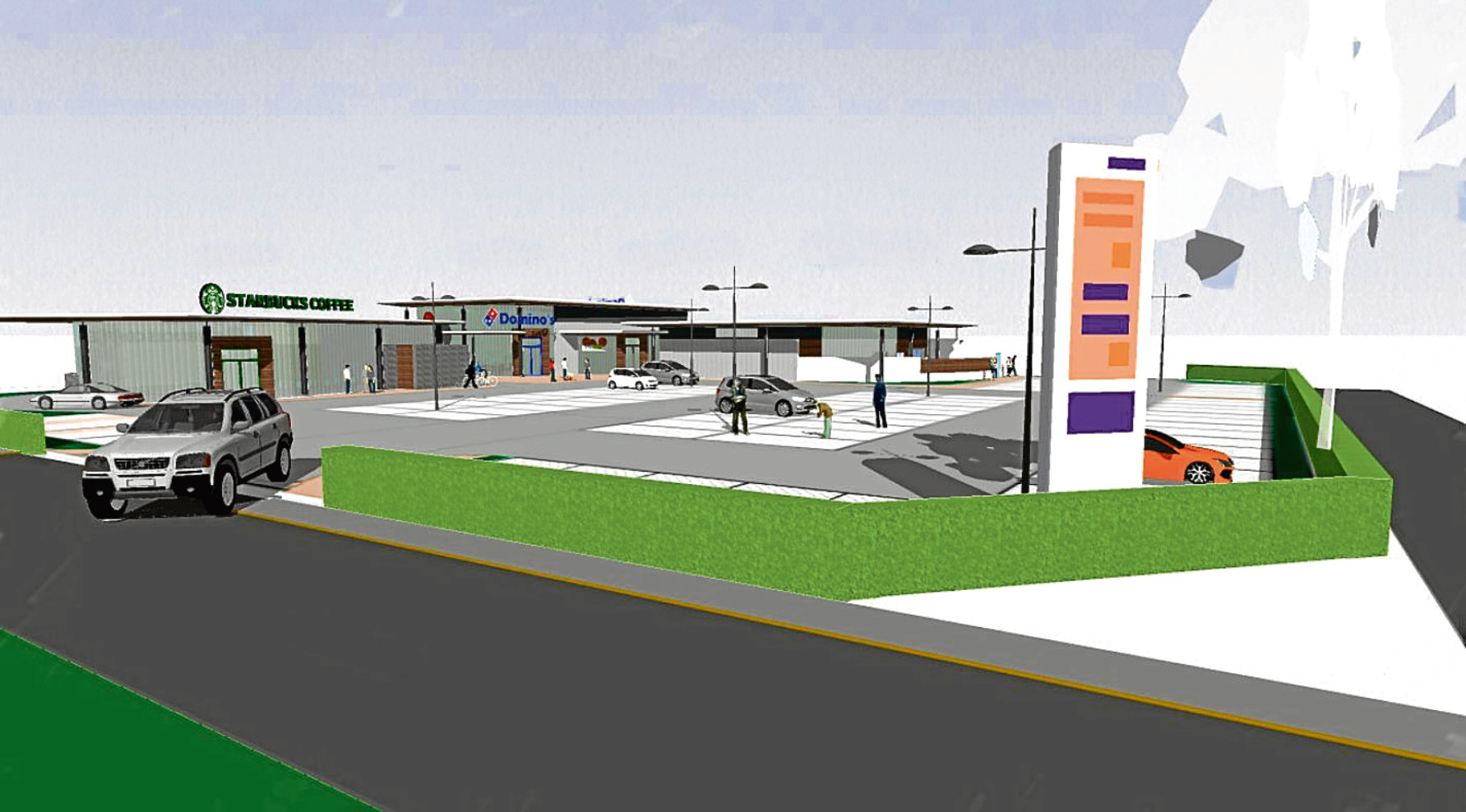 "What about the rest of us?"
That was the cry from some Dundonians after plans for 150 new hospitality jobs for the city were revealed.
Retail units including Starbucks and Domino's are planned for Dunsinane Industrial Estate, along with a nursery and a further takeaway unit.
However, after the latest in a long line of retail or food-led developments announced recently for the city, there have been calls for more skilled and higher-paid roles to be created to complement the retail jobs.
Reacting to the news online, Tele reader Phil Welsh said: "That's the student population sorted — now all we need is work for the 16 to 25-year-old non-academics, the long-term unemployed and the recently redundant folk who have mortgages and credit cards to pay."
Lorraine Hunter added: "Minimum wage jobs for teenagers and students! What about the rest of us?"
Richy Ingram added: "People need full-time work especially for things like rent and childcare. We don't need any more food and beverage places."
Plans lodged in the last six months for the city include frozen food retailer Farmfoods looking to open a store at Douglasfield, with 10-15 jobs, while Domino's plans another outlet to employ about 70 people.
A new Papa John's Pizza parlour is proposed for Arbroath Road. It will see around 20 people employed.
Aldi also has plans for a supermarket at Myrekirk with 30 full-time equivalent jobs, while Sports Direct is planning a new store at the Stack Leisure Park in Lochee — with 100 new roles.
These developments come as the Tele continues its Let's Get Dundee Working campaign — and we asked people on the city's streets for their thoughts. Jane Anderson, 58, from Fintry, said: "There seems to be nothing but jobs for students in the city. There are a lot of people in Dundee studying who will graduate and then they'll have to leave to find work. What we lack are real, proper manufacturing jobs, there's a definite lack of heavier industries. There aren't many jobs out there to raise a family on."
Daniel O'Mahony, 20, city centre student, said: "Jobs like these are handy for people like me, but anyone with a family will be looking for a better rate of pay.
"I can see the argument for bringing these places in as it's a part of the city being developed. But these jobs tend to be lower-paid, so unless someone is going to be working in the management side of these places, it's unlikely they'll be on a great rate."
But care worker Lauren Farquharson, 22, from Newport, thinks any investment is welcome news. She said: "Anything positive like work coming to the city is a good thing, and a job is money for someone. These will be more for people who are studying or maybe have just left school. They don't tend to be particularly well-paid. Long-term, the council does need to attract better-paid jobs."
And David Hassan, 71, of Broughty Ferry Road, added: "There are some roles, in lower-paid industries, that you couldn't pay a mortgage on.
"But any jobs are better than none and a lot of people like being able to work fewer hours or be more flexible with their time."
Helen Tosney-Collins, of Domino's Pizza UK, said the company offered opportunities for people to forge careers. She added: "Domino's offers a fast-paced, full-time career choice or an interesting part-time job to fit around busy schedules.
"Management careers are also on offer for those who want to progress. We offer our team members full training throughout their careers and many progress to management positions in under two years."
Starbucks was approached for comment but had not responded at the time of going to press.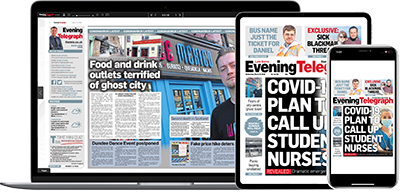 Help support quality local journalism … become a digital subscriber to the Evening Telegraph
Subscribe