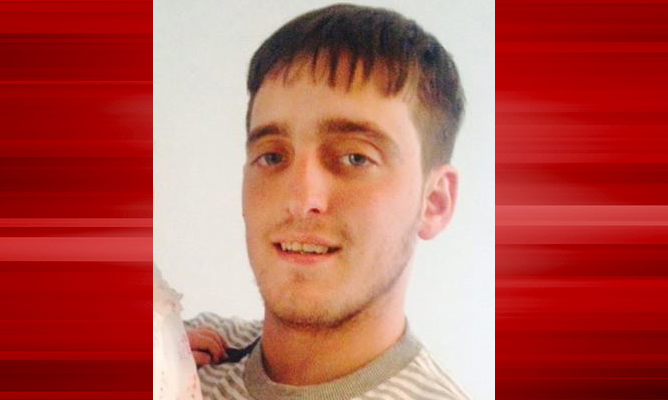 A fatal accident inquiry into the death of a man who discharged himself from a mental health facility has concluded his death was unavoidable.
Dale Thomson, 28, from Charleston, Dundee, died in January 2015 after leaving the Carseview Centre at Ninewells Hospital.
He had referred himself to the unit via his GP and had been staying there between January 8 and January 10 that year. He discharged himself against medical advice.
His sister later phoned police to inform them Mr Thomson had threatened to burn down people's homes once out of the unit and he was detained by police and returned to the unit.
However, once assessed by doctors, he was returned to police custody and allowed to live with his grandmother.
Despite a follow-up GP visit and the prescription of an anti-depressant, Mr Thomson took his own life.
Sheriff George Way, who presided over the inquiry, said there were shortcomings in NHS systems which were "relevant" to Dale's death.
He said: "There were no reasonable precautions whereby the death of Dale Thomson might have been avoided.
"Mr Thomson should have had a full mental state examination and assessment carried out by an approved medical practitioner, between January 8 and 10, when he was in Carseview on a voluntary basis.
"In particular there was no formal system in place for ensuring that the consultant psychiatrist responsible for his care and treatment had been notified of Mr Thomson's admission.
"There was no system in place to allow communication from Carseview to Mr Thomson's GP when he left in-patient care abruptly against medical advice. There was insufficient consideration given to the use of the power of detention on January 10 prior to allowing Mr Thomson to discharge himself from Carseview."
Sheriff Way said that medical staff's view that Mr Thomson's life was not in immediate danger when he left the unit held sway. However, he said that there were "serious systemic failures" in the unit's care of Mr Thomson that were "indisputable" in their relevance and while he did not issue formal recommendations, he hoped that the systems used to administer mental health care would improve in future.
He concluded: "This was a young man with a long history of psychological distress, personality problems and mood swings. It seems to me that a window of opportunity closed when Mr Thomson realised nothing was actually happening. His growing sense of worthlessness might have diminished if the GP had been able to intervene in some way. (His GP) did not learn of his patient's abrupt departure from Carseview until told by the family.
"The past cannot be undone but I hope lessons can be learned for the future, by all who have been touched by the late Mr Dale Thomson's life."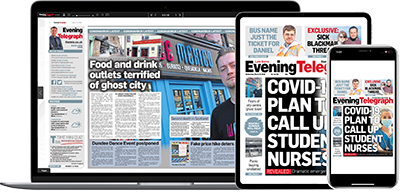 Help support quality local journalism … become a digital subscriber to the Evening Telegraph
Subscribe