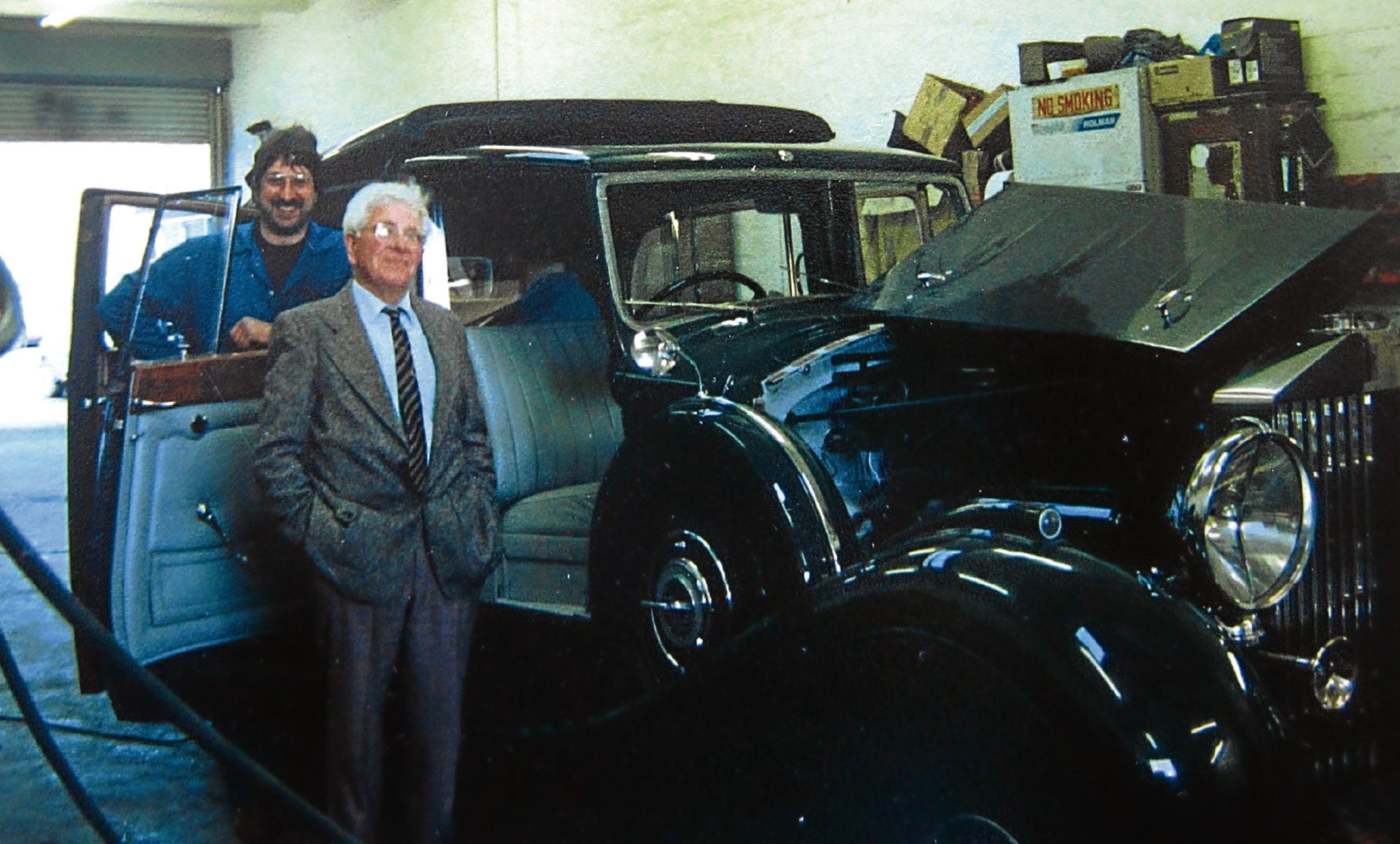 A Dundee vintage car restorer and mechanic has died aged 97.
Charles McGilchrist restored and repaired classic cars at the Clark Hardie garage in Lochee.
An expert in his field, he was called for his knowledge of classic marques including Rolls Royces, Jaguars and Packards dating back to the 1920s.
He paid an equal amount of attention to his own Rover 60 P4, which he maintained for decades.
Charles also looked after vintage motors for illustrious company such as wealthy landowner Sir James Cayzer.
Today, his son Mark said his father was "independent", a "perfectionist" and a "hard-working man".
He said: "He was a natural — in his wartime days with the Royal Electrical and Mechanical Engineers he would fix up the vehicles in difficult conditions.
"He was always very good with his hands and built my mother jewellery boxes and various cabinets. If he needed car parts that were no longer available, he would just make them.
"I thought he would make it to 100 — but sadly, I think he lost the will to."
Born at Clement Park Nursing Home in Dundee, Charles lived all over Tayside before serving in the Second World War in the Middle East, Africa and Italy.
Following a brief spell at home, during which he married wife Rachel, he moved to Nigeria for six years before returning to his house on Magdalen Yard Road — his home for 64 years.
In his working life, he took charge of apprentices at Rossleigh Garage and later helped at Clark Hardie in Lochee.
Mark added: "He knew a great deal about classic cars. He was considered one of the best around."
Charles is survived by sons Mark, 55, Karl, 65, and Simon, 51, daughter Rachel, 54, wife Rachel, 86, and five grandchildren.
A funeral service takes place on Friday at 10.20am at Longforgan Parish Church, with an interment at 11am.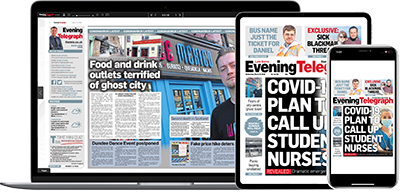 Help support quality local journalism … become a digital subscriber to the Evening Telegraph
For as little as £5.99 a month you can access all of our content, including Premium articles.
Subscribe