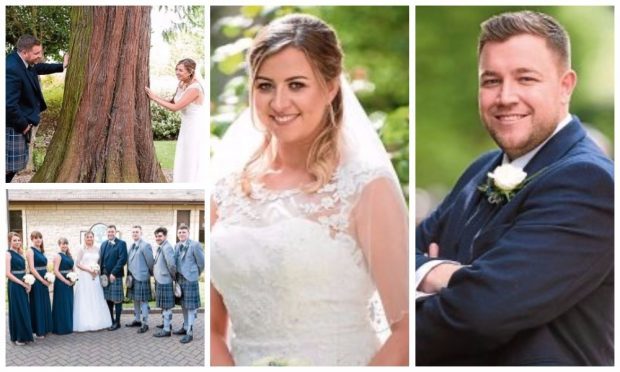 The way they met was slightly quirky, their wedding was amazing and the honeymoon pretty much blew them away!
Meet Dave and Sarah Robertson — anyone who knows them knows they're a brilliant couple, totally made for each other.
Sarah, 29, will never forget the moment she saw her future husband for the first time.
"He was chasing one of my friends with a traffic cone," she said.
"We were both at college at the time and, no, it wasn't a crazy night out — it was just what college was like."
It was 2007 and Sarah, née Cullen, who's originally from Mid Craigie, was studying dance while Dave is a Menzieshill lad who was studying sports coaching.
"One of his friends was going out with one of mine so I sort of knew who he was," said Sarah.
"Maybe a month after the traffic cone event we got messaging and then started going out.
"It was fun and we really got on but I didn't know if I was into having a proper relationship — I was only 18 and had to think about college, getting a job and so much other stuff.
"I decided to call it a day but Dave's graduation was coming up and my friend Sammy said 'you can't hurt him, he's a nice boy', so I had second thoughts and we got back together on the day of his graduation.
"He's totally mad, he makes me laugh and he's such a big friendly giant who would do just anything for me."
Sarah now works in a bank and Dave, 28, works for Dundee City Council and drives a cab.
Dave proposed when the couple were on holiday in Gran Canaria with close friends three years ago.
"Dave had planned to take me for a walk on the beach after dinner and our friends were going to go on ahead and spell out 'will you marry me?' on the sand.
"But it didn't quite work so there was no sign. We walked along further and suddenly Dave just spun me round and got down on one knee. He was so nervous his proposal just cames out as a mumble.
"So my response was 'what?'
"When I realised it was real, I was crying and our friends were crying. We went back to the restaurant for celebratory drinks. It was perfect!"
The wedding took place at the Woodlands Hotel and Sarah was given away by stepdad Joe Tambini.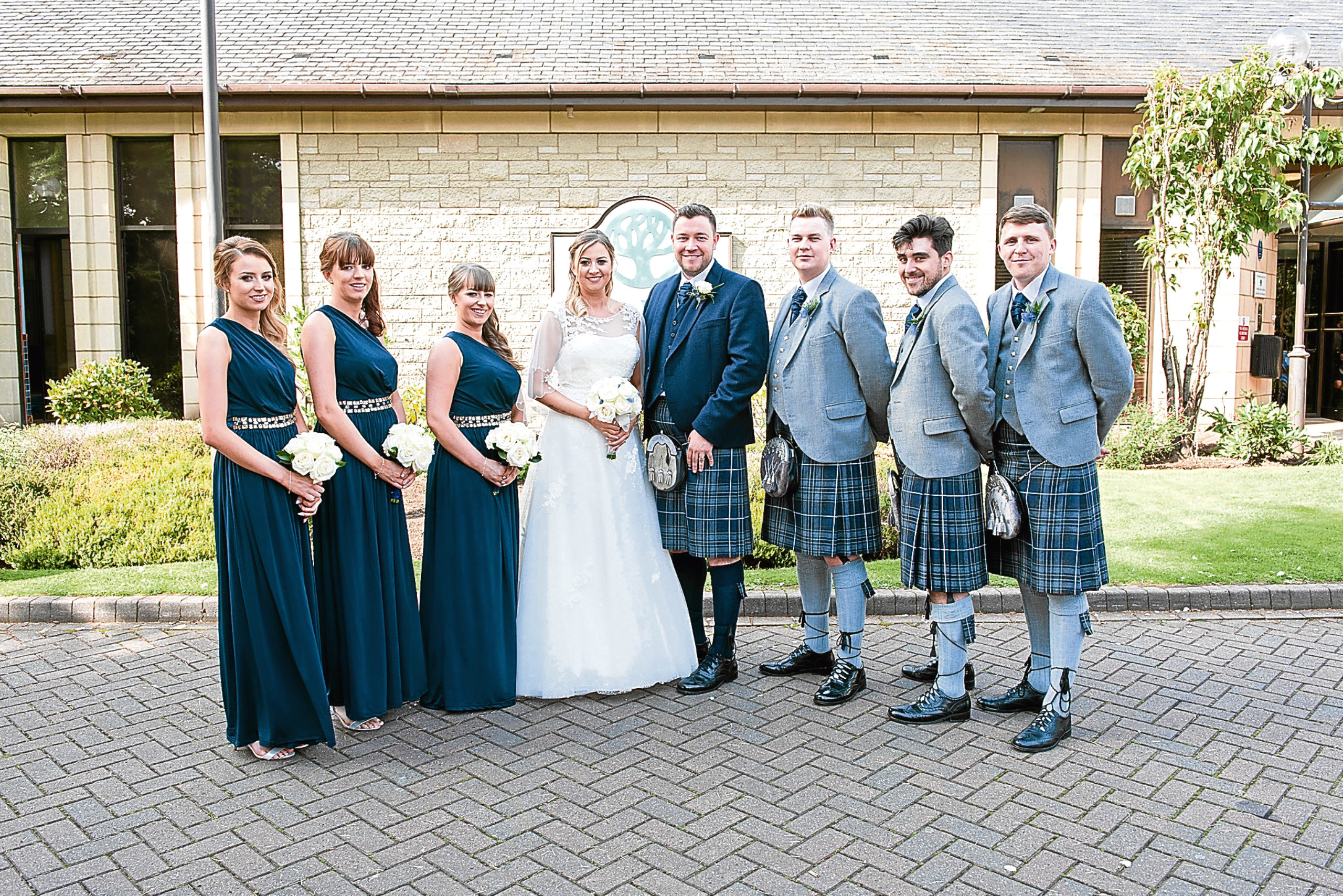 The best man was Dave's pal Andy McCulloch and the bridesmaids were Sammy Williams, who Sarah has known since Craigie High, along with Sarah's younger sisters Shonni and Samantha.
The cake was crafted by Emma McClelland of Emmazing Creations, Dundee, Sarah's dress came from Bliss Bridal in Dundee and Dave wore midnight granite pride tartan.
Usually these happy tales end with the loved-up couple setting off for a relaxing and fun honeymoon.
Except Mr and Mrs Robertson had an unexpected guest during their trip to Cuba — Hurricane Irma!
"We had to go down into the storm shelter for 15 hours – Dave slept right through it, of course – and when we came out the hotel was utterly trashed," said Sarah.
"There was sea life in the swimming pool, the roof was off our room, the beach was destroyed and everywhere was flooded.
"We were given a different room, which was nice because it was only slightly flooded. The whole thing was mad, really quite horrible."
The couple are now safe and sound in their home off the Arbroath Road where the chances of a hurricane are slim.
Last word from Dave. What is it that makes Sarah such a keeper?
"Those stunning looks," he said, "Those lovely dimples. And that complete lack of common sense!"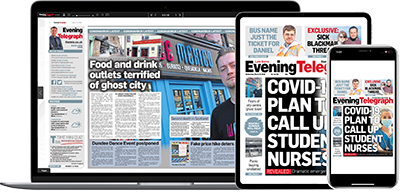 Help support quality local journalism … become a digital subscriber to the Evening Telegraph
Subscribe