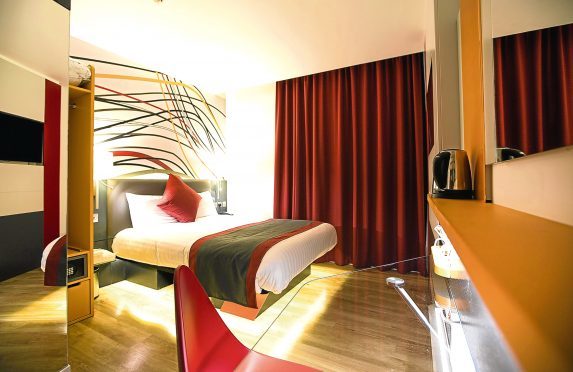 A new hotel above Dundee's upgraded railway station is set to open by next spring, developers have confirmed.
The Sleeperz hotel, which is part of the city's £1 billion Waterfront redevelopment, will open its 120 rooms to visitors ahead of the summer season.
The opening will see 30 full-time jobs being offered to locals and company bosses say they'll pay staff above the minimum wage.
The news comes after it was revealed that the railway station concourse would open its doors in March.
A spokesman for Sleeperz told the Tele: "The hotel will create about 30 full-time jobs in the Dundee economy.
"Sleeperz Dundee has committed to becoming a 'living wage employer' — paying a higher basic rate than other hotels who may still subscribe to the national minimum wage for certain roles within their businesses."
Sleeperz is currently advertising for a general manager for the new venue.
The firm describes itself as a "premium budget hotel" and already has outlets in Newcastle and Cardiff, with plans to expand into London and Manchester.
The hotel will occupy the upper part of the new £38 million station building.
A number of other units within the structure are also due to open about the same time, helping to create a vibrant new entrance to the city for visitors.
Earlier this year, Ryden was appointed as the letting agent for the commercial units, which will host shops and cafes.
Bill Marley, Ryden development agency partner, said that no deals had yet been struck for retailers to occupy the units — but said that talks were at an advanced stage for most of them.
He told the Tele: "We have had lots of interest in the commercial units and we are currently in very detailed discussions with a number of retailers for all of the available spaces.
"We hope to have each of the units confirmed before Christmas."
Ryden is also involved in marketing a variety of newly-created Waterfront plots to potential investors.
Mr Marley said previously: "Dundee Central Waterfront is the largest mixed-use development in Scotland.
"We are delighted to be working with the Dundee Waterfront team to attract occupiers, both locally and from across the UK, to become part of this exciting renewal of the city."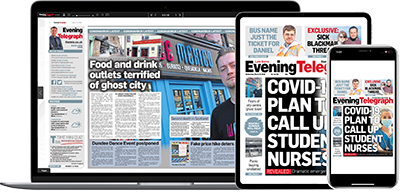 Help support quality local journalism … become a digital subscriber to the Evening Telegraph
Subscribe