The long-awaited temporary replacement for the fire-ravaged Mill o' Mains pavilion will be ready for the start of the October school holidays.
North East councillor Brian Gordon said today it had been a long time coming but he was confident it would soon be on site and open for use.
Mr Gordon said: "We had originally hoped it would be open before the end of the summer.
"Unfortunately that hasn't happened, but I'm now confident it will be in situ by the start of October, in time for the children coming off school."
Mr Gordon said that the pavilion committee's insurers had now agreed to pay out the money for the burnt out building.
He said: "They now know they will get the money, so on the basis of that committee members and I have been in talks with people who have said they will be able to provide us with a temporary structure.
"This is excellent news. Now we just need to get the council planners to approve the structure going up and it will be all systems go.
"This has been a long time coming and is very much needed by the local community.
"The pavilion was a hub for so much that went on in the community and it can't get up and running again quickly enough."
Local resident Jim Malone said: "I am delighted to hear this.
"Everyone in the community has suffered from the loss of the pavilion, from the youngest to the oldest.
"Activities for all age groups were stopped because there was no where to hold them.
"We now hope that all these activities can begin again including youth groups and lunch clubs for older people.
"The loss of the pavilion had a devastating effect on the community.
"We had hoped that there could be a replacement as far back as a year ago so we have had a long time to wait.
"I hope the council will now support us in our bid and make the planning process as smooth as possible."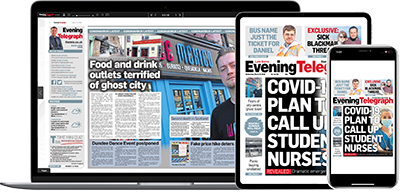 Help support quality local journalism … become a digital subscriber to the Evening Telegraph
For as little as £5.99 a month you can access all of our content, including Premium articles.
Subscribe