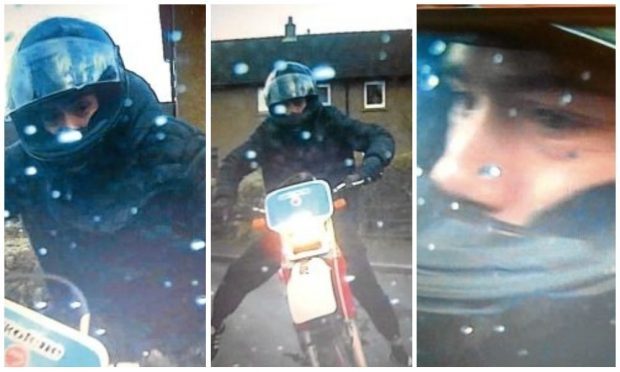 Dashcam footage has captured the moment a biker rounded a corner on the wrong side of the road and smashed into a car.
Scott Miller told the Tele he was driving along Balunie Crescent in the Douglas area of Dundee when a motorcyclist crashed head-on into his Mazda 6.
Scott said the rider landed on the bonnet of his car following the impact, cracking his windscreen.
The 53-year-old said the motorcyclist was thrown off his machine and that the bike "continued rolling down the road" before the man jumped back on and fled.
Scott said: "I was driving along the road and he came around the corner.
"It could have been really bad. He could have been killed pretty easily.
"On the other hand, that could have been a kid that he hit — it is just irresponsible behaviour. He has come off the bike and hit my windscreen and cracked it.
"The bike continued rolling down the road and he jumped back on it and rode away."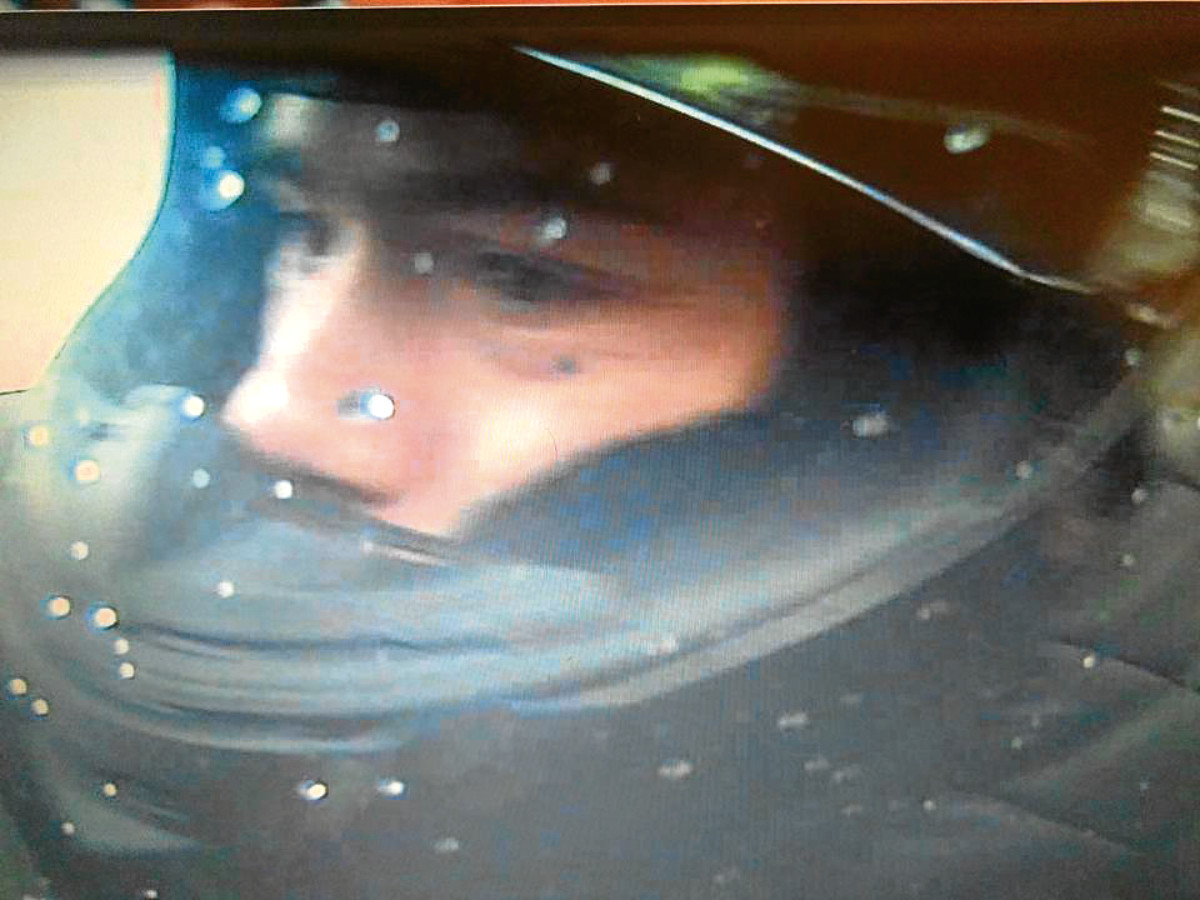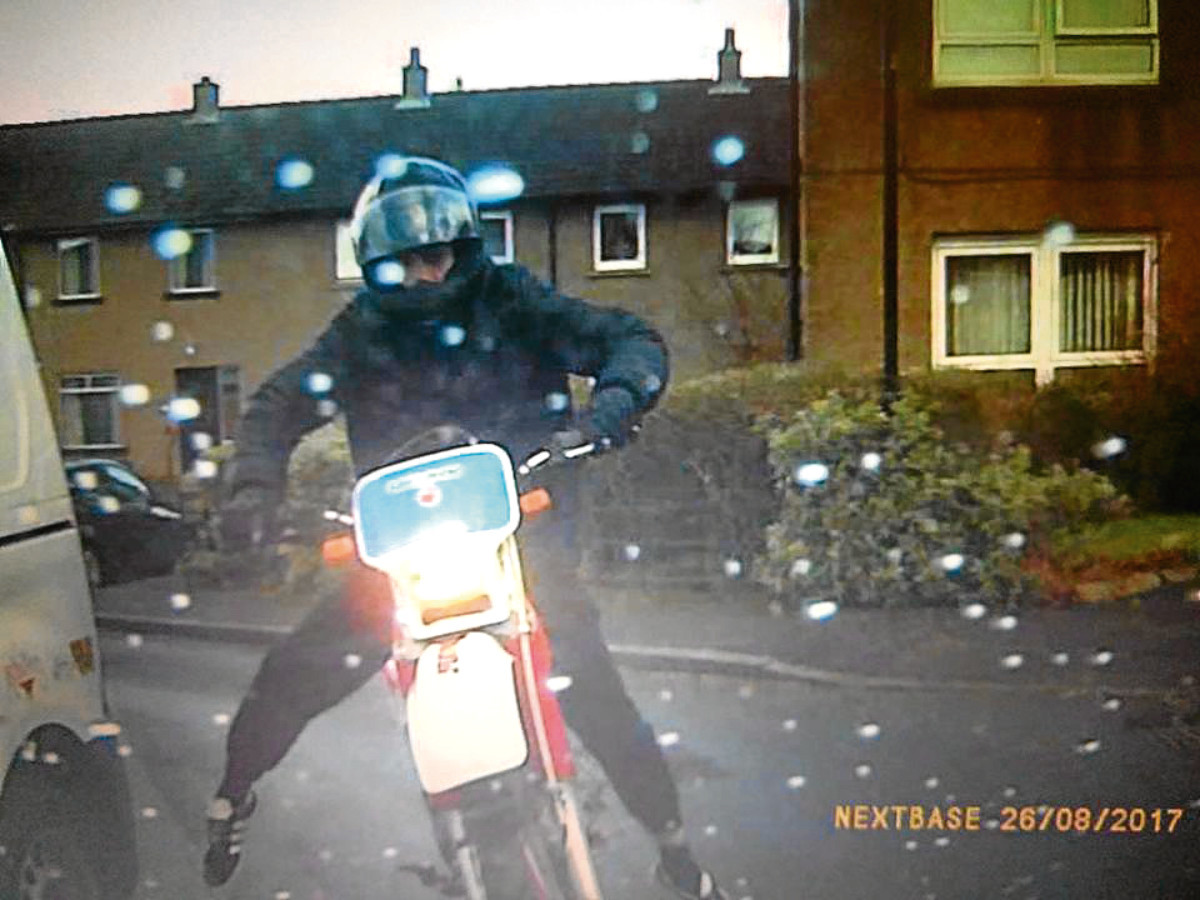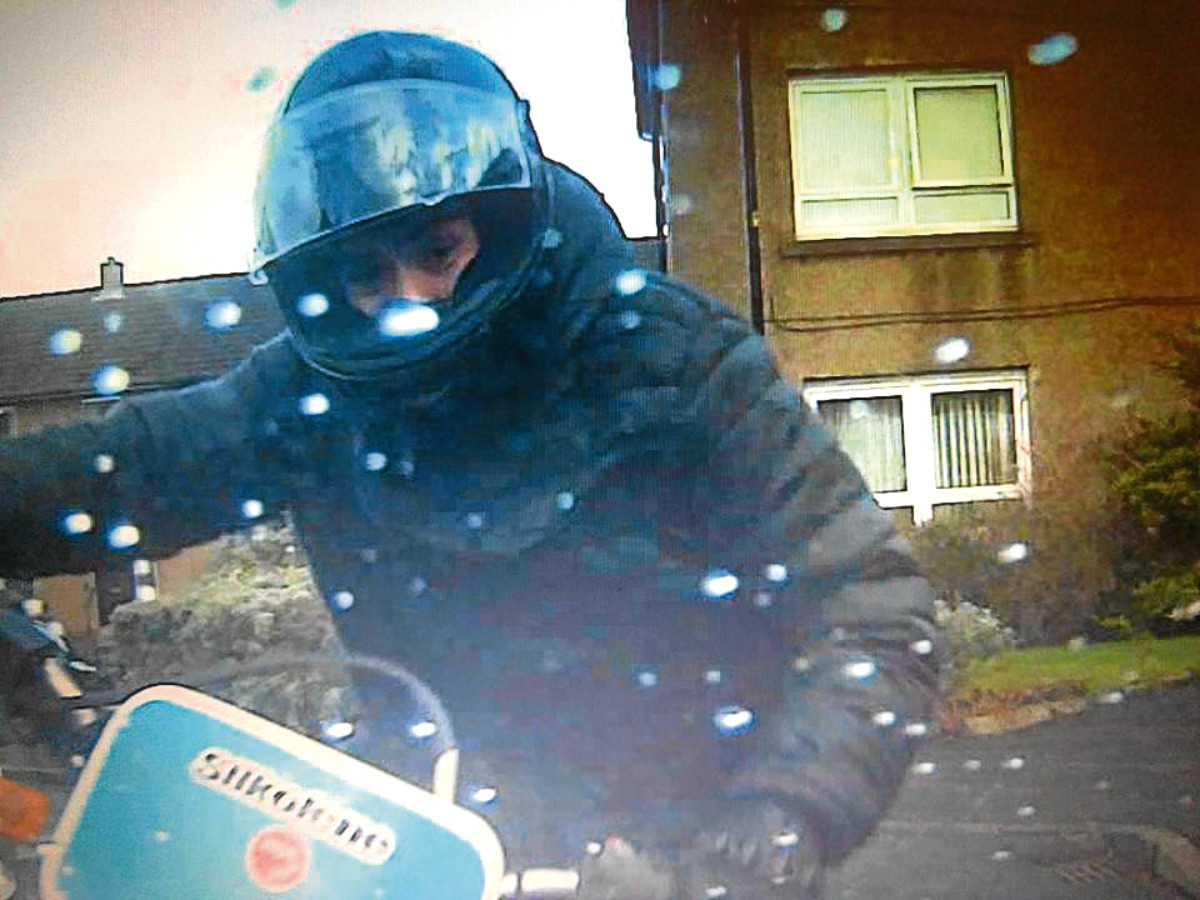 Scott said the rider "flew off" from the scene in the direction of Balunie Avenue.
He said he later heard a motorbike of the same description had been chased by police officers soon after the collision, but the rider managed to escape.
Scott, of Douglas, said the cost of having his car fixed will leave him more than £500 out of pocket.
He added that insurers were likely to write-off the car rather than cover the cost of repairs.
He said: "I took the car to my mechanic and he said it was going to easily cost more than £500 to fix. I could go through the insurance, but they would probably just write-off the car rather than repair it."
A spokesman for Police Scotland said: "We can confirm we are investigating a road traffic collision which happened in Balunie Crescent, Douglas, Dundee, around 2.30pm on Saturday January 27.
"A red Mazda 6 car collided with a blue trial-type motorbike.
"The rider of the motorbike, who is described as 18 years old, slim build, wearing a shiny black helmet, black jacket and gloves, landed on the bonnet of the Mazda before getting up and running off.
"While we are satisfied that the driver of the car could not avoid this collision, we need to trace the motorcyclist. He may have suffered an injury to his side, and the motorbike will most likely have some damage to the side."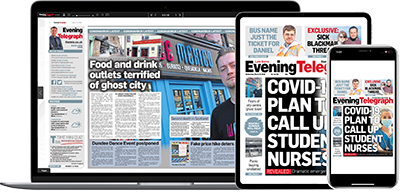 Help support quality local journalism … become a digital subscriber to the Evening Telegraph
Subscribe