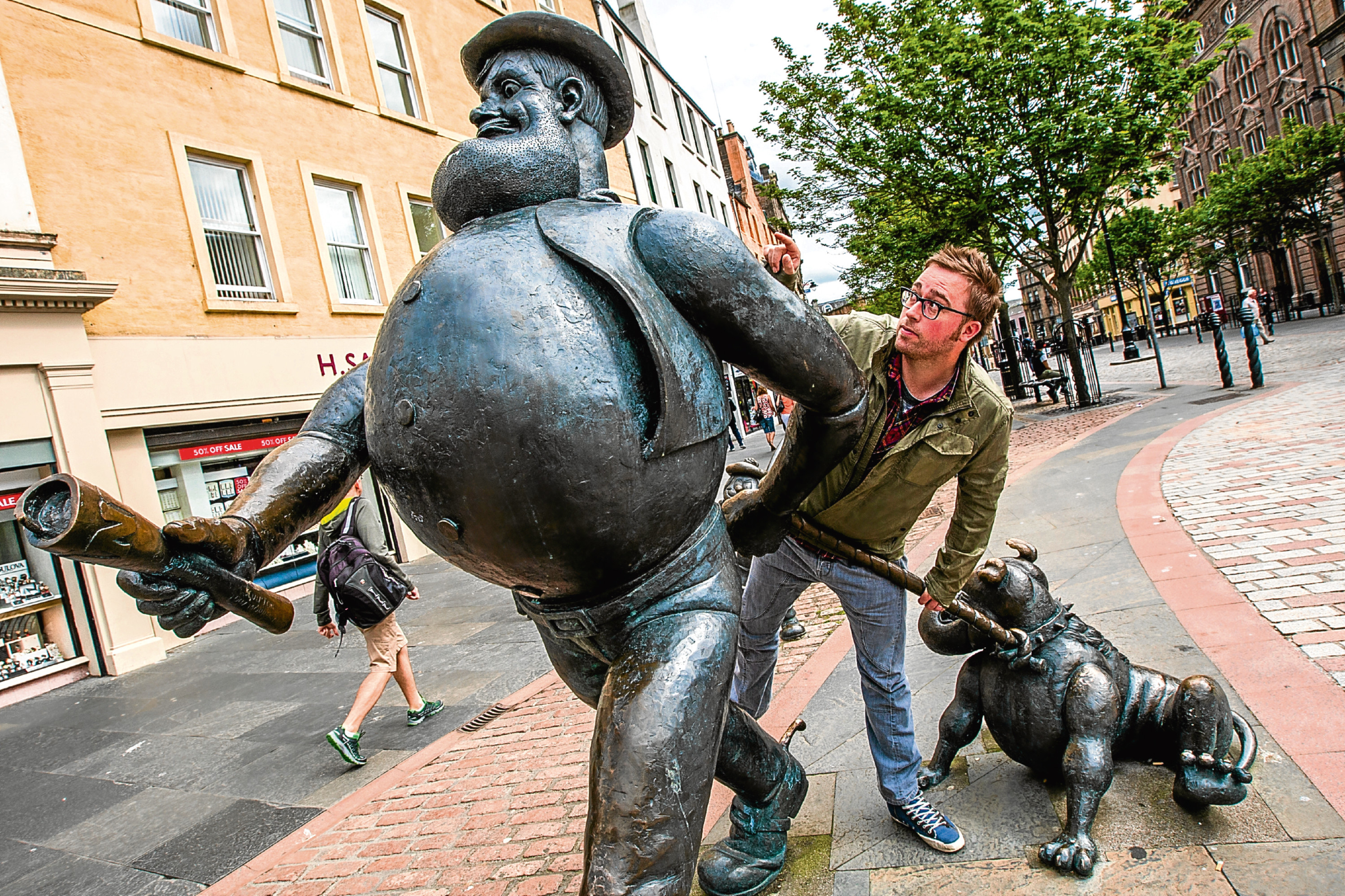 When people experience rude service at a restaurant, most write a scathing review online and draw a line under the matter.
For Dundee-born writer Danny Wallace, that wasn't enough — so he wrote a book about it instead.
I Can't Believe You Just Said That, which will be released next month, sees the writer, radio host and TV presenter look into causes of rudeness and the effect it has on day-to-day life.
"It's sort of weird — writing it was cathartic but it ruined my life as well," the 40-year-old said, speaking to the Tele from his home in Los Angeles.
"When I started the book, I became really aware of rudeness everywhere whether it was on TV, on Twitter or out and about — I became obsessed."
In what he brands "the hotdog incident", Danny was rebuked by an brash server at a diner after asking about a hot dog he had ordered for his son.
He added: "It was surprising when I met someone who, in that Basil Fawlty way, went out of their way to treat me like I had wronged them and had the cheek to ask how long my food would be. I got really confused and couldn't function in the same way — I wanted to get to the bottom of it."
In the book, he examines queue-jumpers, online trolls and people who are "just being honest" — which he brands a "new rudeness" — where people revel in their impoliteness.
Rudeness, Danny finds, has far-reaching implications such as reducing the brain's cognition by more than half, adding it was dangerous if someone has been rude to a surgeon about to walk into an operating theatre.
He said: "Rudeness is pointless — but it's unstoppable at the moment. There's this wave of rudeness approaching. It's a real threat.
"It happens in the streets, in shops and now at the highest level of power.
"If someone has been rude to a surgeon they're off-balance, their cognition is halved — that's terrifying.
"I started writing it in the summer when the idea of Donald Trump being president was possible, but we didn't think it was going to happen.
"As it became more plausible, it was like a cloud was gathering across my office — it was getting darker."
Danny, who also penned the book Yes Man, was recently named one of three new ambassadors for Dundee alongside Fleur Darkin, of Scottish Dance Theatre, and Mike Stirling, of The Beano. It was a role he says he was "delighted" to accept.
With a laugh, he branded the city the "Los Angeles of the North", adding: "I've been up recently a few times and I was given a doctorate by the university a while ago. I'm just a big fan of Dundee and everything it's done and everything it's about to do.
"These are very exciting times. Every time I read about the Waterfront, I'm reminded about wanting people to know what a great city it is. I was disappointed when it didn't get the City of Culture title. It's making confident and modern moves.
"The memories I have of Dundee are always sunny, always something to do with sunshine, the greens of the city, the wind and the sun shimmering on the Tay.
"It's a very special place to me."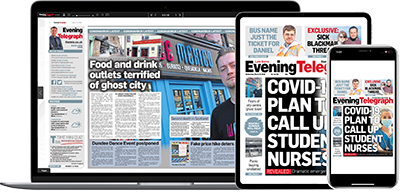 Help support quality local journalism … become a digital subscriber to the Evening Telegraph
Subscribe