A Dalmation was spotted taking to the skies above Dundee at the weekend, as part of a high-flying canine rescue mission.
Seventeen-month-old Ludo had arrived in Dundee a fortnight ago to be adopted by a local family.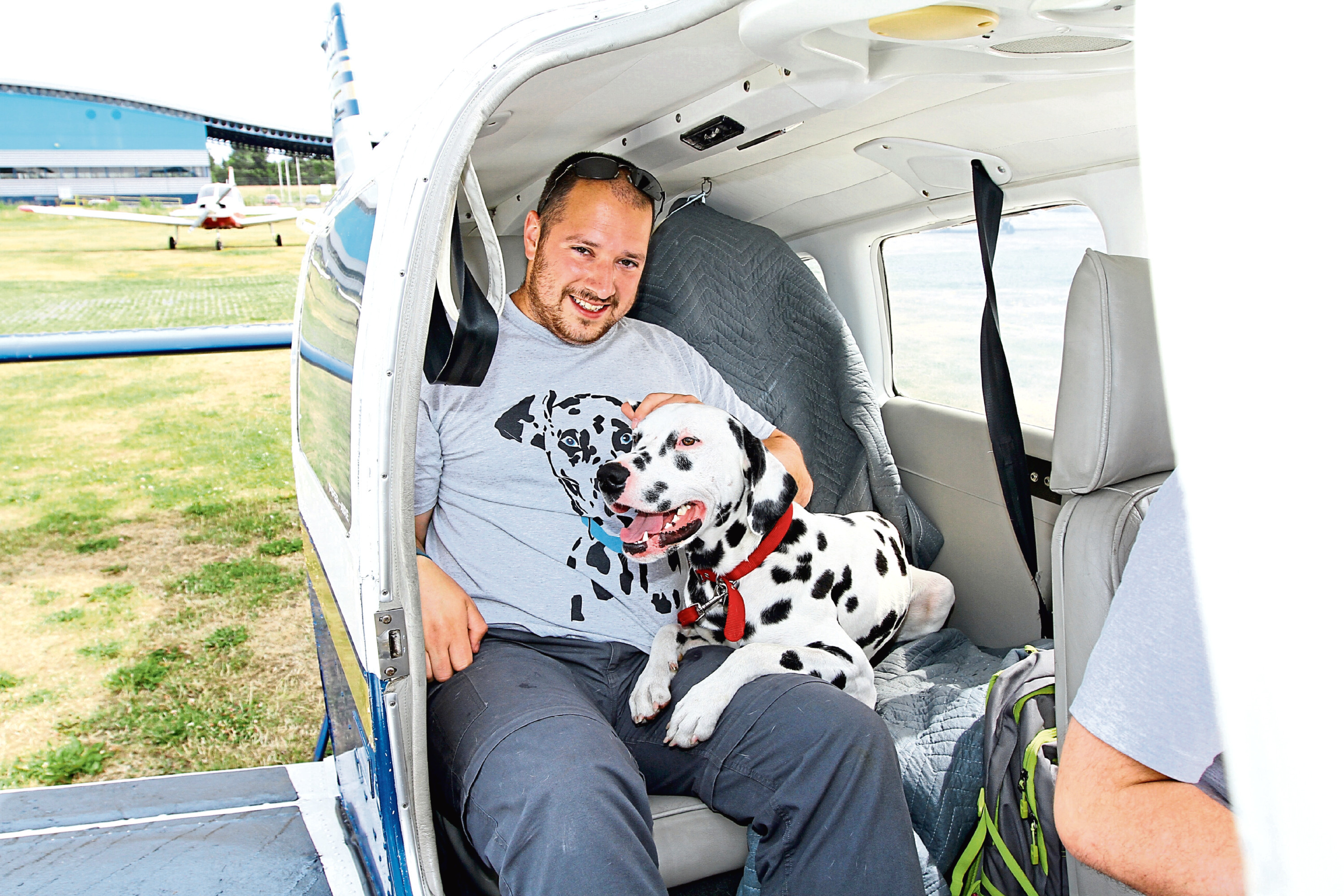 But his stay was short-lived, after it emerged a young family member was allergic to dogs.
Ludo had been placed with the family by the Dalmatian Adoption Society, based in Gloucester.
Sue Bell, of the society, said Ludo arrived in Dundee via a series of car journeys driven by volunteers.
But he left in style – after an amateur pilot offered to fly him back to England.
Sue said: "Very sadly after Ludo went to live with his new family in Dundee they discovered their little boy was allergic to him and ended up having to use an inhaler.
"The family were heartbroken but had no choice other than to put Ludo back up for adoption.
"We were delighted when a family in South Wales agreed to adopt Ludo and we again put out an appeal for volunteers to transport Ludo back down south.
"That is when our airborne knights in shining armour came to our rescue."
Nick Baker and William Simmonds contacted Sue to offer to fly Ludo back to Gloucester for onward movement to his new home.
Amateur pilot and plane owner William said: "I happened to see an old friend, Nick Baker, had posted on the Dalmatian Adoption Society's Facebook page, in response to an appeal for help.
"I had recently seen a post from another pilot who had flown a puppy for re-homing – which triggered the idea that perhaps I could do a similar thing.
"After looking into the routes and journey times, I got in touch with Nick and suggested I might be able to do the flying were he to sit in the back and look after Ludo.
"He got in touch with Sue and the rest is history.
"I am looking to increase my flying experience and intend to complete my commercial pilot licence. These are hours I'd have to fly anyway, so having the ability to help such a worthy cause as part of my hour building is extremely gratifying."
Nick said: "I have a love for dalmatians and DAS do a great job saving dogs and managing to get them re-homed.
"I always do my best to help out in any way I can. When I saw a dog needed transport from Scotland to South Wales I offered my help.
"Will messaged me regarding the option of flying to reduce the travel time for Ludo.
"He has a share in a plane and a love of flying so was willing to do the journey for free."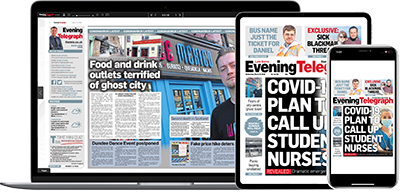 Help support quality local journalism … become a digital subscriber to the Evening Telegraph
Subscribe