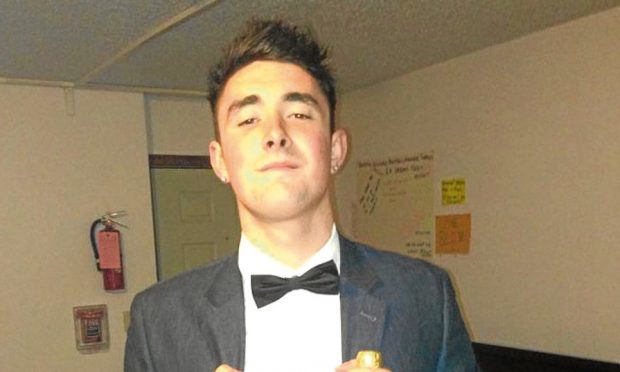 An American college has held a tribute day for a former student from Dundee who died of a heart attack while he was completing his studies.
Pete McAvoy, 22, of Craigie, was a scholarship student at Herkimer College, New York State, when he died of a sudden cardiac arrest from an undiagnosed heart condition in 2014.
The college has now held a Pete McAvoy night in his honour — with students wearing #4Pete T-shirts and both male and female Herkimer Generals football teams playing matches to raise funds for Cardiac Risk in the Young (CRY).
CRY is the organisation that Pete's dad, Peter, works alongside to fund heart-screening tests and raise awareness of sudden cardiac death among youngsters.
Peter told the Tele he was amazed at the legacy his son had left behind Stateside and hoped the event will have raised more than £1,000.
He said: "It is a two-year college, so the people that were there with Pete have moved on — that's why it is so amazing how much of an impact he made.
"I am in regular contact with Pepe Aragon, the coach — he told me that they would never forget Pete at the school.
"That's how big an impact Pete had on everyone there.
"They actually sit them down every year and talk about Pete and the kind of person he was, the dedication he had.
"Pete is used as an inspirational figure for the new students.
"They do so much in Pete's memory — they have retired his No 4 jersey, they don't use the No 4 locker.
"It is just amazing what they do in his memory."
The male Herkimer Generals won their match 4-0, the female team won theirs 4-1, and an U13s match was also played.
Peter said he was unable to attend the event because of family obligations but he plans to make the trip across the Atlantic next year.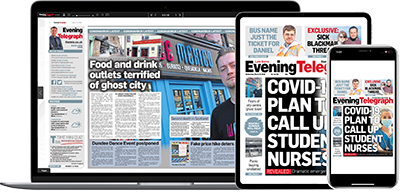 Help support quality local journalism … become a digital subscriber to the Evening Telegraph
Subscribe