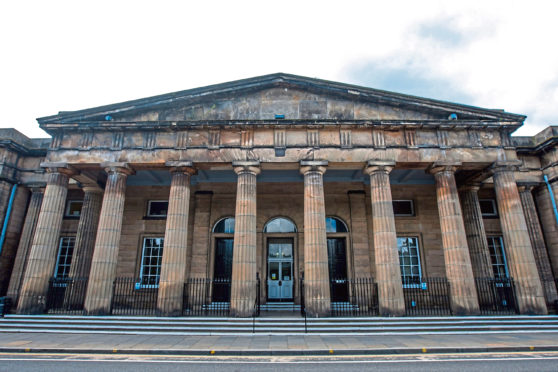 An electrician is facing jail after being caught with nearly £25,000 of cocaine he was dealing on behalf of an organised crime gang.
Father-of-one David Kiddy was remanded in custody after his DNA was found on the drug's packaging.
At Perth Sheriff Court, Sheriff Gillian Wade told Kiddy, who has no previous convictions: "Your dramatic rise into the world of criminality is inevitably going to result in a custodial sentence."
Kiddy, 26, of Main Street, Invergowrie, admitted being concerned in the supply of cocaine in Canal Street, Perth, on July 20.
Fiscal depute John Malpass told the court that Kiddy and another man – Morris Ferrie – had come under suspicion and were being monitored by drug squad officers.
He said: "Over a number of months intelligence was received by Police Scotland that the former co-accused was concerned in the supply of controlled drugs.
"A surveillance operation was authorised and Mr Ferrie was observed as a passenger in a vehicle driven by Mr Kiddy and it was suspected a drug transaction was taking place."
The duo were arrested and a bag of white powder was recovered from the footwell of the car.
When the bag was analysed, Kiddy's DNA was found on it. Mr Malpass said the bag contained cocaine with a potential street value of £24,900. He said the haul led to further large seizures of drugs around Tayside linked to the same operation.
He said: "Once the accused and another person were apprehended, further searches warrants were executed. That resulted in significant further finds. It was part of a larger operation, confined to the Tayside area. The quantities of cocaine involved showed it was a large-scale commercial crime enterprise."
Ferrie, 51, was jailed for 32 months last month. He claimed he joined the gang because he was fed-up waiting for a knee replacement operation on the NHS.
Ferrie and Kiddy both admitted the offence was aggravated by a connection to serious, organised crime.