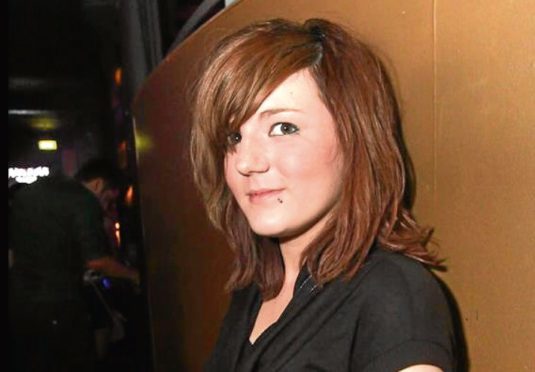 The heartbroken granddad of a young chef today paid tribute to his "strong-willed" granddaughter, who died just days before her 24th birthday after a life-long battle with cystic fibrosis.
Ashley Parlane, of Dairsie, died at Ninewells Hospital.
Her granddad Peter Parlane and sister Skye were at her bedside. Ashley would have been 24 on Tuesday.
Speaking at his home near St Andrews, Peter, 79, said: "She was determined and strong-willed and she never let her illness beat her.
"Ashley was such an unbelievable fighter.
"She fought her illness all the way, even continuing her job as a chef at The Rule in St Andrews until two weeks before she died."
Peter said that although Ashley had been diagnosed with cystic fibrosis at the age of just five weeks and spent a lifetime battling the condition, her death was still unexpected and came as a huge shock to her family.
He added: "Ashley went into hospital two weeks ago because her coughing became uncontrollable.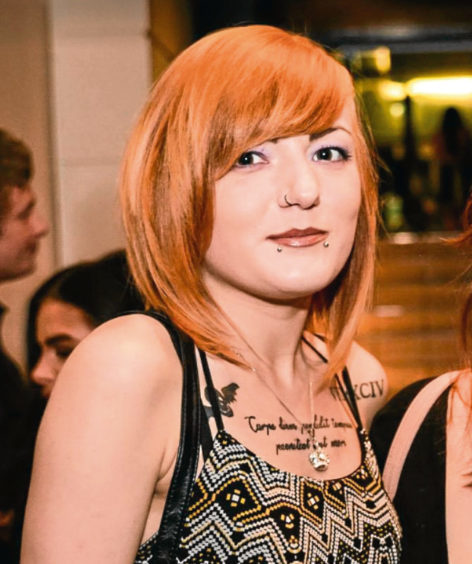 "She was also losing too much weight. She was there for a week and sadly continued to go downhill.
"She was admitted to the high dependency unit and the doctors then told us there was nothing else they could do for her and that it would be palliative care only.
"She only lasted until Friday — she was just so incredibly weak and couldn't go on any longer.
"Cystic fibrosis is such a horrible illness.
"People just don't realise the impact it can have on the lives of the people affected and their families."
Peter said that from childhood, Ashley had regularly spent time in hospital having her "MOT".
He said: "She learned how to administer her own medication, which she took a lot of on a daily basis.
"Recently she also undertook coughing therapy where she made herself cough several times a day to help clear her lungs.
"She did all that every day without complaint."
Peter said that Ashley's mum Shona and gran died within seven weeks of each other two years ago.
He said: "Ashley always believed she would die before her mum — she was really badly affected by her death.
"She spoke movingly at her mum's funeral. It's so sad that we have now lost Ashley as well as her mum and gran within two years."
Ashley was born in Helensburgh but moved to Dairsie with her mum and sister when she was a child.
She went to the local primary school before attending Madras College and then St Leonard's School, both in St Andrews.
Peter said that Ashley always wanted to be a hairdresser and started her working life in the trade.
However, she found that the dyes used in hairdressing affected her badly because of her condition and she had to give it up.
She then retrained as a chef and worked in local restaurants, including the Tailend fish bar in St Andrews and latterly The Rule.
Peter said: "Since Ashley died, so many of her friends have been in touch to pay tribute to her.
"Sadly, you don't realise until it's too late how many friends your loved ones have."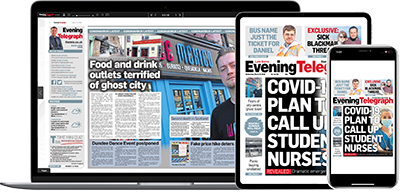 Help support quality local journalism … become a digital subscriber to the Evening Telegraph
Subscribe