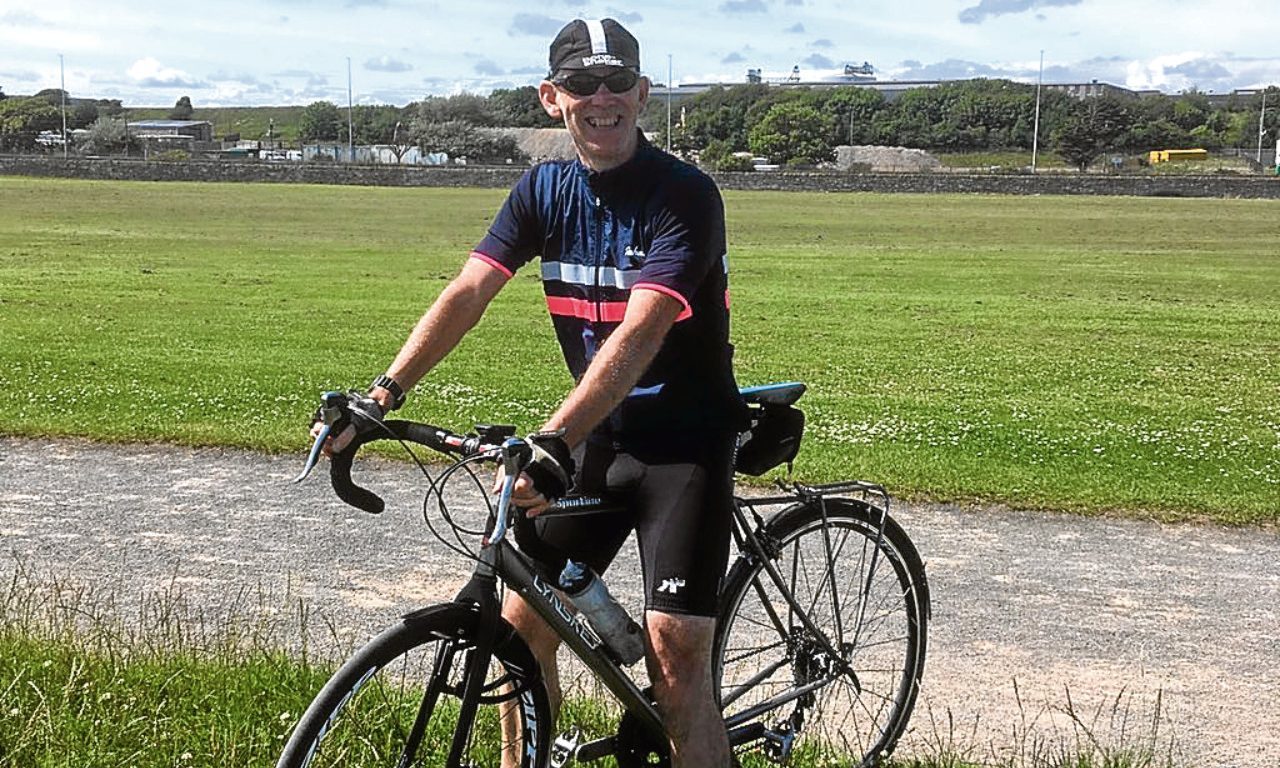 A cyclist has blasted the thinking behind the resurfacing of a national bike route with what he calls "treacherous" stones.
Donald Baddon, 55, from Broughty Ferry, said the road surface on National Cycle Network (NCN) Route 1 between Tayport and Tentsmuir is impractical as it is made up of large stones.
The IT manager and keen cyclist told the Tele the route had previously been covered with a compacted surface.
He said: "My wife and I were coming along the route the other day and it was like the bedding of a railway line.
"I think it runs for about five or six miles — it's a fairly substantial stretch.
"It was much better before — I can't believe they did this and thought it looked right."
Donald said that he "just sunk in" when he attempted to pedal along the route. He said: "I ride a road bike so it was treacherous for me. My wife has a commuter bike with wider tyres but even she was really struggling to use the path.
"Other cyclists and runners have been complaining as well. It's part of the NCN route so you really need to be able to pass it by bike."
NCN Route 1 is one of the UK's longest cycling routes, stretching from Dover to the Shetland Islands.
A spokeswoman for sustainable transport body Sustrans, which helps manage the NCN and provided funding for the resurfacing, said it is liaising with landowner the Forestry Commission about improving the path.
Forestry bosses have apologised, conceding that the resurfacing had been "unsuccessful" due to unexpected weather conditions.
Hamish Murray, of Forest Enterprise Scotland's team in Tayside, said: "The route through the forest has for a long time been made up of soft sand that hampered access for our vehicle and for the emergency vehicles which are called out to incidents.
"The design of the upgrade did initially provide a smooth rolling surface but unusually dry and windy conditions in spring prevented the surface from consolidating properly.
"Unfortunately, our recent attempts to correct this have not been successful.
"We are working with Sustrans to come up with a solution for this problem, and it is our intention to create the smooth quality expected for a multi-use path.
"We would like to apologise for any inconvenience that this has caused."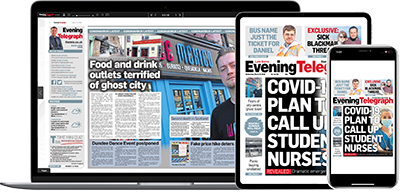 Help support quality local journalism … become a digital subscriber to the Evening Telegraph
Subscribe