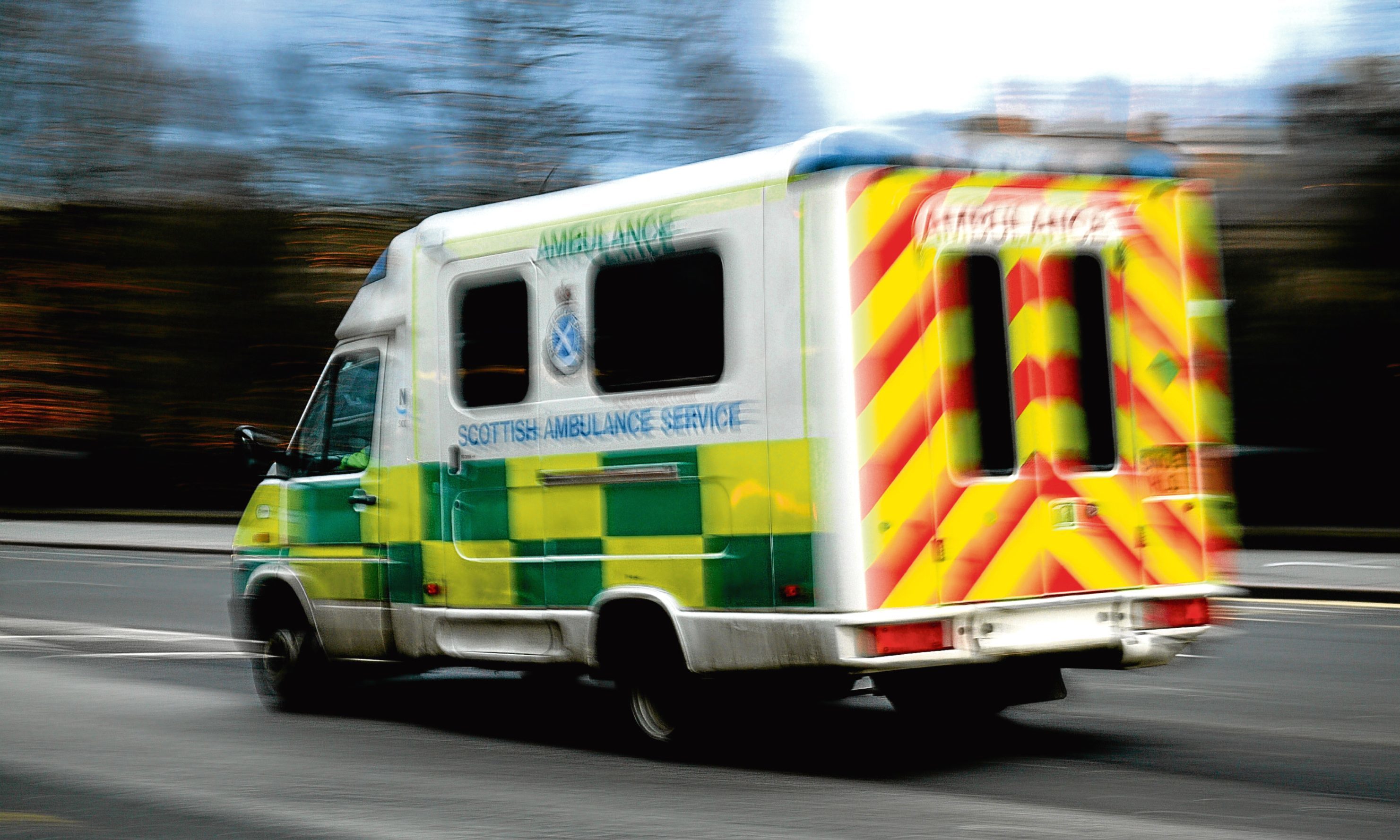 A cyclist was taken to hospital with serious injuries after he was involved in a collision with a parked car.
The man, in his 50s, was hurt in the accident on Pitairlie Road in Newbigging, north-east of Dundee, at about 7pm on Monday.
Witnesses said they saw the cyclist lying on the ground at the back of the car, a Vauxhall Corsa, with the glass of the rear window smashed.
A Scottish Ambulance Service spokeswoman said a crew had been called to attend to a male cyclist in his 50s, close to Newbigging Primary School.
She added: "We received multiple calls, the first call coming in at 6.47pm. We were on the scene at 6.53pm.
"A patient with serious injuries was conveyed to Ninewells Hospital."
The man's condition was not known at the time of going to press.
Yesterday, the owner of the car, who declined to be named, told the Tele the cyclist may have been blinded by the sun.
She said: "His wife told me his MRI and CT scans came back OK but he's going into theatre for plastic surgery to his face.
"He was out for a cycle and it was a low sun that evening. He went into the back of my husband's car which was parked on the road — he took out the entire windshield and it shattered.
"He was wearing a helmet and cycling glasses so at least he was protected. It could have been so much worse.
"I only found out what happened because my neighbour came to the door. The man's wife was in a state. It's an accident, but my thoughts are with him and his family."
Heather McManus, who lives nearby, said she saw paramedics lifting someone into the ambulance to be taken to hospital.
She said: "I saw the ambulance close to where the incident had happened.
"I saw the back window of the car had shattered and it appeared that a cyclist had hit it."
Another passer-by told the Tele she had seen a man lying in the road with a white sheet covering his face.
The accident took place on the B961, which connects Dundee with Monikie.
Glass was still visible at the scene yesterday.