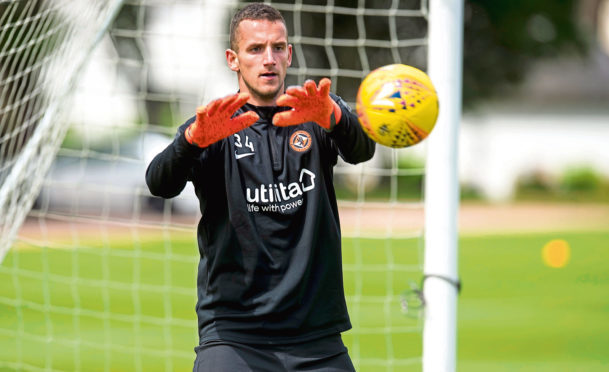 Csaba Laszlo admits, if he could, he'd start with both his new keepers in Saturday's Championship opener against Dunfermline.
The Dundee United boss has been so impressed with Swiss Benjamin Siegrist and Slovakian Matej Rakovan that, just three days before the big kick-off, he's still agonising over who'll get the nod.
And whoever it is, he's super confident they'll do a top-class job for the Tangerines.
In fact, so good has new coach Neil Alexander looked in training with the pair, Csaba admits he'd also be a worthy first choice.
"I don't have the choice but, if I did, I'd want to have both of them in the team," he said.
"Really, both goalkeepers are so fine in training and you saw also in the games they are really good. Both have shown a really good performance.
"We can play just one but I think both of them will get enough game time because we can swap them.
"We have two really good goalkeepers and we have also, in Neil, somebody who is a very good goalkeeper coach.
"If it's necessary he can be in the goal."
Csaba will decide over the next 48 hours whether it's Siegrist or Rakovan he goes.
He admits, with their technical ability not in question, he's likely to opt for the one he feels best about at this particular moment.
"I think if I make a decision about the goalkeepers it is more or less a decision from the stomach.
"Neil also will give his opinion and we have two really good boys."
Friday could also be D-Day for Austrian trialist Toni Vastic. The big striker has impressed in training since arriving last week but United will take their time in deciding whether or not he is to be offered a permanent deal.
Csaba is considering other options and, as well as a front man, could add another signing before the weekend.
"Toni is OK, he will stay until Friday with us. We don't have the pressure for a quick decision," said Csaba.
"He has made a good impression in training but we are looking, we are working on it.
"Still we are not complete. We have some people in mind.
"We want to have in every position two players and, at the moment, still we are thinking we need definitely one or two players."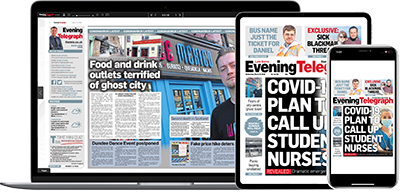 Help support quality local journalism … become a digital subscriber to the Evening Telegraph
Subscribe