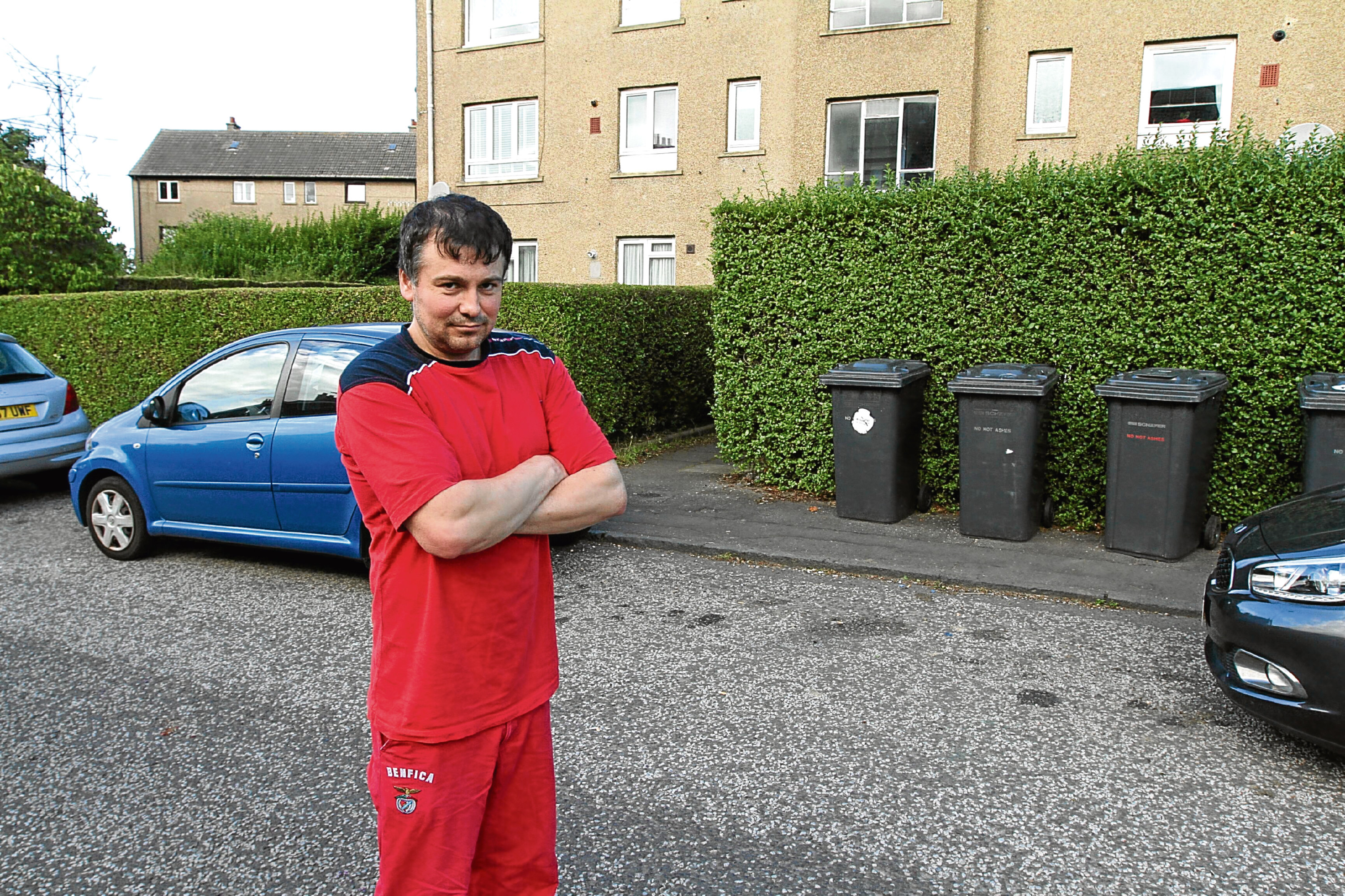 A DUNDEE man has spoken of his heartache after crooks made away with his prized motorbike.
Robert Toth had parked his blue Suzuki Bandit 600 outside his Kemnay Gardens home around 8pm on Monday.
He said he was "totally gutted" after he made to leave for work at 5am the following morning and found that his bike had been stolen.
Robert, who works on the production line at Macphie of Glenbervie in Stonehaven, today told the Tele that he felt "like somebody close has died".
The 38-year-old said: "I woke up to go to work and it wasn't where I parked it.
"I thought that I was going mad. I looked around but I couldn't see it anywhere.
"I have had the bike for seven years and nothing like this has ever happened before.
"I had to take the day off work so that I could deal with the police and the insurance company — which means I am losing out on wages.
"It is just totally gutting — I can't believe it.
"A few neighbours said there was a white van going around that night. Maybe it was someone who wasn't from here who came to the city to steal bikes.
"I hope the police catch whoever it was.
"I phoned them at 5.20am and they were here in five minutes. They took all the details and then had a look in a bin area and left.
"I hope that some speed cameras or something can pick up the license plate and it catches them.
"I use the bike every day, going to work. It was my prized possession.
"I can't get into work now so it is costing me money.
"My supervisor gave me the day off when he had heard about what happened so that I could sort it all out but that also means that I won't get any pay for the shift.
"It is just gutting that someone would take my bike.
"Maybe they will break it down for parts."
Robert said he had purchased the bike for £1,200 and had spent £500 in recent weeks to get it through its MOT.
He added that the sentimental value of the bike was worth much more than the actual cost.
Robert said: "It was a really nice bike — and it only had 34,000 miles on it.
"It doesn't matter how old the bike was because I loved it so much and I wouldn't swap it for anything in the world."