They were two of Tayside's most notorious crimes.
When Lynda Hunter went missing in August 1987, it sparked a police search extending from Carnoustie to Manchester.
Then nine years later, one of the biggest bank heists of the 1990s saw armed robbers holding up the Clydesdale Bank in the Nethergate — sparking a frantic search for the three men involved.
As well as captivating locals, both crimes received widespread national attention as they featured on BBC's Crimewatch, a show reconstructing unsolved crimes in a bid to gather information from the public.
With the broadcaster announcing it was axing the long-running show, the Tele took a look back at the two highest-profile Tayside crimes that the programme featured.
Ms Hunter's disappearance was the first Scottish case to feature on the show. She had moved to Carnoustie after meeting husband Andrew while living in Broughty Ferry.
But she disappeared along with her car and dog Shep — sparking a huge search that stretched across Scotland and England.
The case was shrouded in mystery after Ms Hunter's car was discovered in Manchester within a day of her going missing.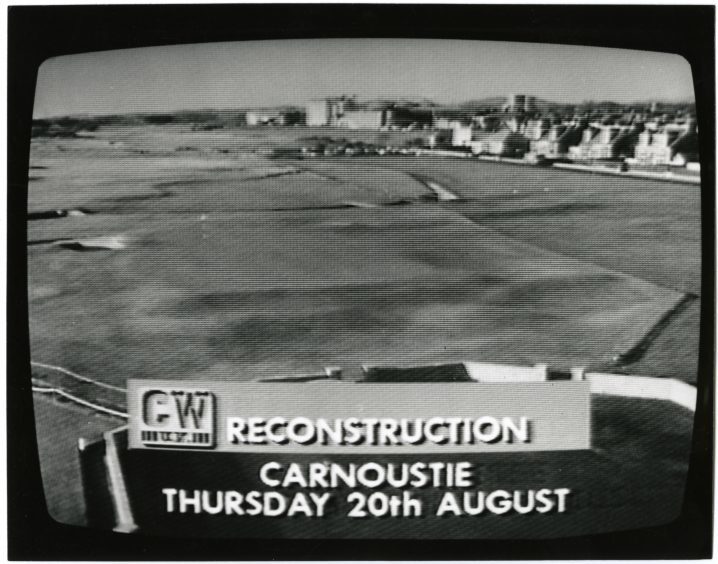 Immediately, police considered her husband to be a suspect — but he had an alibi claiming he'd been in various places in Dundee and Carnoustie on the day of his wife's disappearance.
It wasn't until a Crimewatch appeal in December of that year that information flooded in from the public which led to Hunter being charged with her murder. Ms Hunter's body was found six months after her death in woods in Ladybank, Fife.
Hunter was convicted in 1988, at the High Court in Dundee, of strangling his wife using a dog lead .
The city wouldn't feature prominently on Crimewatch again until January 1997 when a bank heist from the previous year — which remains unsolved to this day — was reconstructed for viewers.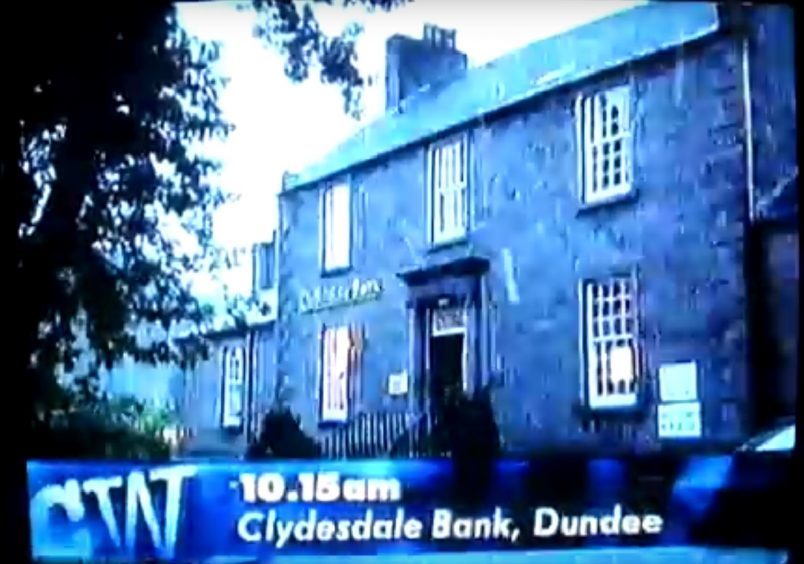 Two armed men were seen entering the now-disused branch of the bank before making off with a substantial sum of money using a black Volkswagen as a getaway car.
The pair then switched vehicles, accompanied by a third man in a red hatchback, before being spotted at Duncarse House just off the Perth Road. It was rumoured the culprits were Dundonians.
One leading detective even commented: "I have no reason to think they are not local."
Tayside Police Detective Inspector Ian Alexander appeared on the Crimewatch episode in a bid to identify the trio, who had been captured on CCTV.
Nick Ross, the show's host at the time, told viewers there was a £15,000 reward for anyone who could bring forward information.
But despite a detailed description of the robbers and the show airing a four-minute reconstruction of the robbery, the culprits remained at large.
DI Alexander said at the time he was "surprised" at the small amount of information they had received from the criminal fraternity in Dundee.
More recently the show has helped in capturing a crook who carried out a raid on a Dundee jewellers.
Michael Walker stole two rings worth £40,000 from Stephen Henderson Jewellers in the city centre in February 2015.
He was only convicted when he appeared on Crimewatch for similar crimes down south and admitted his part in the Dundee raid at the city's sheriff court.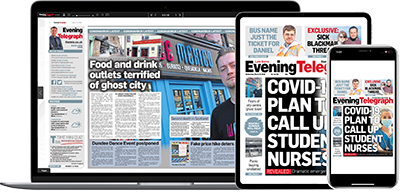 Help support quality local journalism … become a digital subscriber to the Evening Telegraph
Subscribe