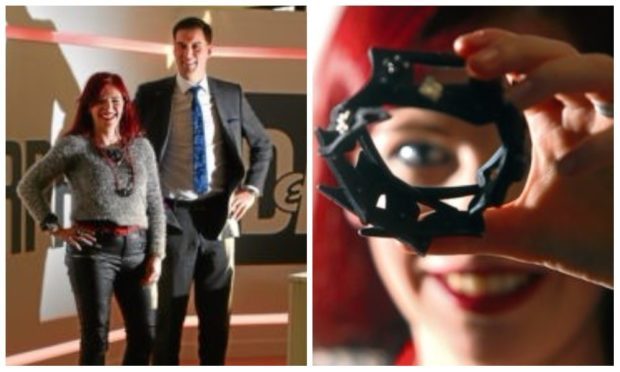 Trendsetters are to be offered the chance to create their own 3D printed accessory as part of Dundee Fashion Week.
The inaugural event, which gets under way on May 7, will see fashion meet technology to showcase the possibilities of 3D printing.
An interactive exhibition will show people how to programme a 3D item, which can then be printed off.
Genna Delaney, who runs her own jewellery business Genna Designs, has been creating items using the printing facilities since 2015.
She said: "The software used to create the items allows me to design items I would never be able to do by hand.
"I am able to create statement pieces with the 3D printing facilities, which I love as usually I create more simpler designs. I feel like I'm being a real artist again. After I have printed off my designs, I am able to incorporate gems and pieces of silver into the items, which looks really cool when complete.
"It is just amazing how technology has changed over the years and we are now able to print off accessories.
"It's also becoming more accessible and affordable.
"I'm really excited for the interactive workshop to show people the possibilities when joining fashion, handmade products and technology together."
Some of Genna's printed designs will also be showcased in the Fashion Week finale catwalk.
She added: "I have never had my jewellery showcased on a catwalk so I am really excited about that. The workshop is also showing students what the possibilities are for their careers. There are a million different things you can do."
Peter Sarno, a sales consultant for Concept Group Ltd, which supplies the printers, said: "The possibilities of 3D printing being showcased at the fashion event is really positive.
"It is great from a design and technology perspective, as it is showing that you can literally print whatever you want.
"We are really excited to be moving with the times of 3D printing and looking at how designers are using the software to create pieces is incredibly forward thinking.
"At the workshop on May 12 we will have three machines which will be printing off items throughout the day."
A competition is also running in the lead-up to the event, with school pupils around the city being asked to design an item of jewellery with the chance of it being printed off and exhibited at the finale showcase.
Alexandra Harnett, of Dundee and Angus College, said: "The exhibition is a great way to show yet again that fashion can be used as a basis for learning.
"Who knows what people will be printing off in the future."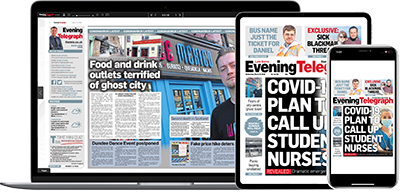 Help support quality local journalism … become a digital subscriber to the Evening Telegraph
Subscribe